Enzo Fernandez was not pleased when the Man Utd player celebrated Bruno Fernandes' goal to make it 3-0.
In the 73rd minute, Man Utd was awarded a penalty after Wesley Fofana cut down Bruno Fernandes in the penalty area. 
From a distance of 11 meters, the Man United captain easily fooled Kepa Arrizabalaga, thereby raising the score to 3-0 for the host. 
While the Man United player celebrated his third goal from close to goal, Enzo acted cynically. He nudged the role of Jadon Sancho, then continued to exchange words with his colleagues on the "Red Devils" side. 
Immediately, Tyrell Malacia, and Fred rushed to protect Sancho. The duo number 12 and 17 showed a harsh attitude. Malacia even grabbed Enzo's collar to show his face, only to receive a yellow card. 
The f/a/c/t that Man Utd players celebrate enthusiastically after having a goal to raise the score to 3-0 is said to be the cause of Enzo's discomfort. The most expensive player in Premier League history has a pretty good performance. However, he alone is not enough to carry the tired and disoriented Chelsea team this season. 
Chelsea lost 1-4 at Old Trafford and extended a d/i/s/a/s/t/r/o/u/s run of form under interim manager Frank Lampard. "The Blues" won only 1 of the last 12 matches in all competitions, thereby having the first time in 27 years ending the season in the bottom half of the rankings. 
Man Utd upsets all predictions
Man Utd is underestimated before the Premier League 2022/23 kicks off. However, the "Red Devils" had success when they soon won tickets to the Champions League and won the League Cup.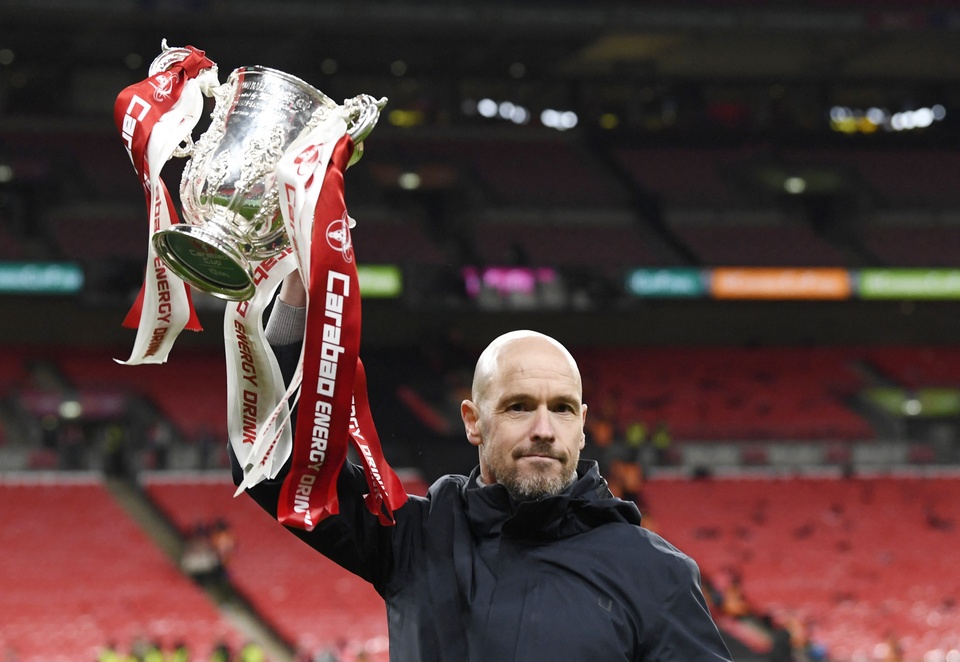 After a forgettable 2021/22 season, not many people believe that new coach Erik ten Hag will revive the "wrecked ship" of Man Utd. Even a place in the Champions League is said to be difficult for the Old Trafford club.
In August last year, BBC consulted 22 experts, commentators, and famous former players in England, about the ranking of the 4 strongest teams in the 2022/23 season. Only 3 times has Man Utd appeared in the top 4 . A pretty low percentage.
Overcoming many difficulties, sometimes seemingly falling, Man Utd rose to 3rd place after a 4-1 victory over Chelsea and officially entered the Champions League arena the next season.
Turn all predictions upside down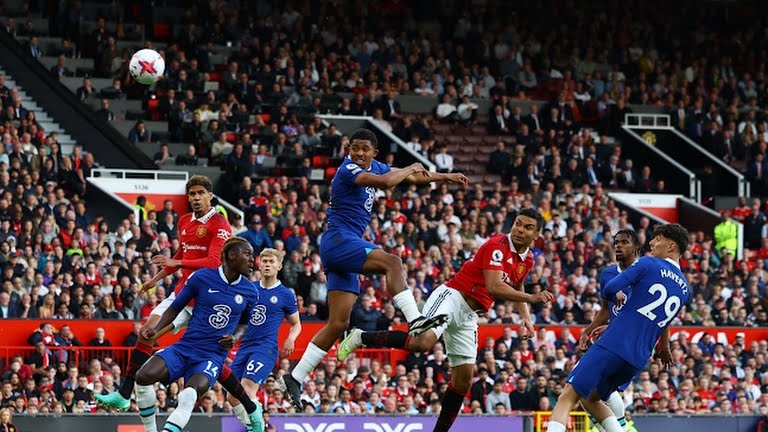 Man Utd's position is low. Coach Ten Hag arrived at a time when Old Trafford was a mess. When going against the majority and choosing Man Utd to come second, behind Man City and above Liverpool, former goalkeeper Robert Green received countless criticisms.
Previously, Man Utd was always considered a championship candidate. However, currently, "Red Devils" have declined a lot. The f/a/c/t that Green was criticized for putting his faith in Man Utd shows the situation of the team. However, Green is one of the few experts who predicts Man Utd's ranking somewhat accurately.
" Man Utd is in the process of reform. With a new coach, they always f/i/g/h/t strong," said Sergio Aguero. However, he concluded: " I believe the top four will be Manchester City, Liverpool, Chelsea, and Arsenal ". This is the general opinion of experts before the new season starts.
That is based on Man Utd ending the Premier League last season with a record-low score in history. Their lineup quickly changed, but the force was still considered quite thin.
In contrast, opponents are said to have not only not weakened but also have a strong strengthening. Man City and Liverpool upgraded their a/t/t/a/c/k with two young, leading strikers today. Tottenham, Arsenal, and Newcastle United shopped wildly, while Chelsea successively successfully recruited expensive rookies.
However, Man Utd quickly made everyone look with different eyes despite losing the opening 2 matches. Man Utd has many sublimation moments, becoming a rare team to enter the championship race between Arsenal and Man City this season. Due to the thin force, the "Red Devils" gradually lost their breath and accepted their fate in the top 4 race.
Despite a shameful defeat with a score of 0-7 against Liverpool, the Old Trafford club is the team to enjoy the last joy. Man Utd lost a game to Liverpool but won a bigger f/i/g/h/t. Mohamed Salah had to s/a/y: "I am completely devastated".
" A glorious end to an exciting first season under Erik ten Hag," said Goal. Man Utd's season has not ended, but it can be considered a success with the League Cup championship, reaching the top 4 in the Premier League and about to play the FA Cup final against Man City.
Ten Hag is the star
Last season, the way Man Utd deployed the ball was relatively easy to grasp. The players rarely move out of the predetermined position, causing the passing phase to often be neutralized.
Under Ten Hag, Man Utd kicked more methodically. The movement and passing situations are made clear, synchronized, and purposeful. The stars of Man Utd keep a reasonable squad distance, play the ball with intention and the style of football is gradually shaped.
Of course, the gameplay of the "Red Devils" is not very smooth, there are still many disorienting moments, but they bring a more proactive approach to the game. Coach Ten Hag also has the talent to manage despite the rather thin Man Utd squad and is often chipped due to injuries and penalty cards.
Man Utd was not perfect with weak matches and was sometimes pushed into a difficult position in the top 4 race. However, they did not let this situation last long. Typically after 2 defeats against Brighton and West Ham, Man Utd recovered with 3 consecutive victories, thereby ending all hopes of Liverpool's pursuit.
According to Opta, Man Utd's number of chances created is only inferior to Man City and Liverpool this season. Man Utd's conversion efficiency into the table is only about 34% compared to the number of chances created. However, this is proof that the army of Coach Ten Hag is not too inferior compared to the opponents. What they lack is a quality striker who shares the scoring burden with Marcus Rashford.
Importantly, coach Ten Hag established steel discipline, helping the team to go in the right direction. He bravely removed Cristiano Ronaldo from the squad. Man Utd immediately improved after CR7 left. The former Ajax coach also issued a collective punishment following an underperforming performance or an individual breach of discipline.
After this season, the Man Utd squad promises to become more complete. With the new players that Ten Hag plans to recruit, the "Red Devils" can confidently aim for higher goals.