Animals
Tragic Fate of Cats 'Boiled Alive' in China
The flourishing of the brutal cat fur industry in China makes hundreds of thousands of animal lovers around the world feel sorry for them.
The market for cat meat and fur in China has been vibrant for many years, leaving many people saddened by the sight of this animal being boiled alive for its fur.
The Fur-Free Society (an international organization that gathers volunteers to campaign against the fur industry) on December 1 released gruesome images of the fate of the criminal cat's industry in China.
Since its publication, Fur-Free Society's article has gone viral at breakneck speed, receiving more than 127,000 shares.
According to the nonprofit, the majority of cats caught for meat and fur are feral. In addition, many domestic cats have been stolen.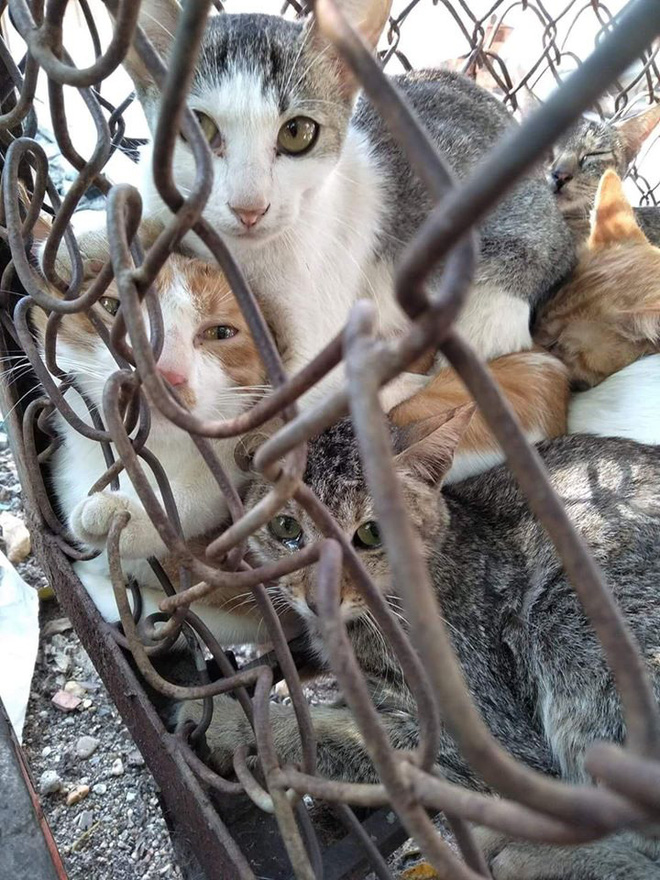 Photo: The cat is locked in a cage waiting for a painful moment.
Fur-Free Society says cats that fall into the hands of poachers will be sold to slaughterhouses. There they will suffer a painful death, that is, being boiled alive. Only that way, the smooth fur is kept intact to make shoes, gloves, coats…
In the US and Europe, dog and cat fur and skin are illegal products. However, their skins still make their way into these two markets. Asia One said that dog and cat fur in China is often labeled as the fur of other species and exported to countries like the US.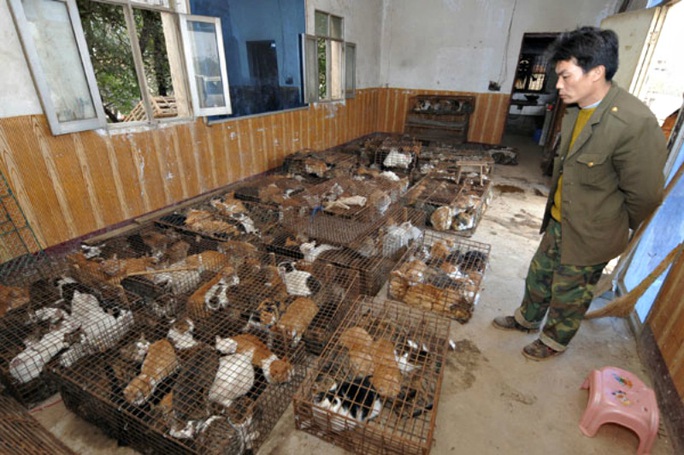 Photo: Dogs and cats in China are often labeled as the fur of other species.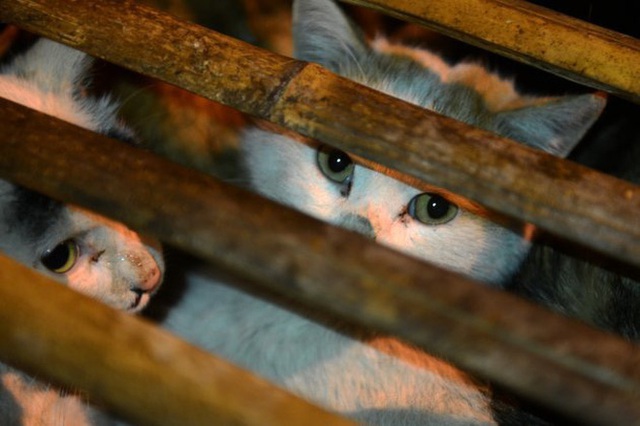 Photo: Cats were caught and locked in a cramped cage
Most people expressed a negative attitude towards this industry and left a poignant comment after Fur-Free Society's post. "My heart was broken into a million pieces. I cried," wrote one Facebook user.
In fact, although eating dogs and cats is legal in China, the culinary practice is in the minority.
In 2017, the online community reacted extremely harshly when a man was caught transporting about 500 cats to sell to restaurants, many of which were stolen domestic cats.
They are locked together in an extremely cramped and cramped cage, waiting to be used as bait for drinking and clothes and shoes for humans.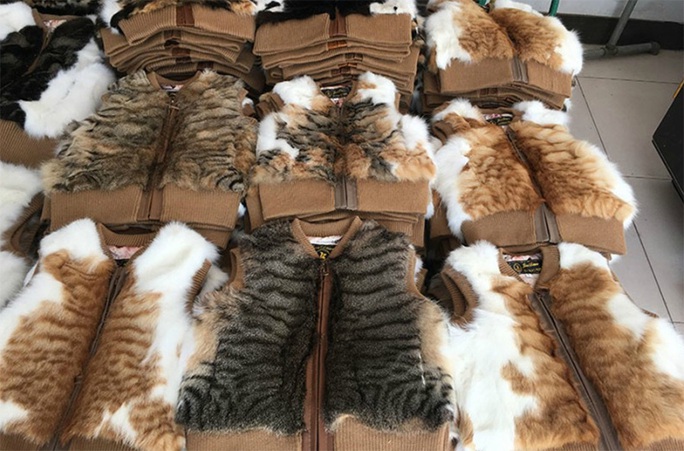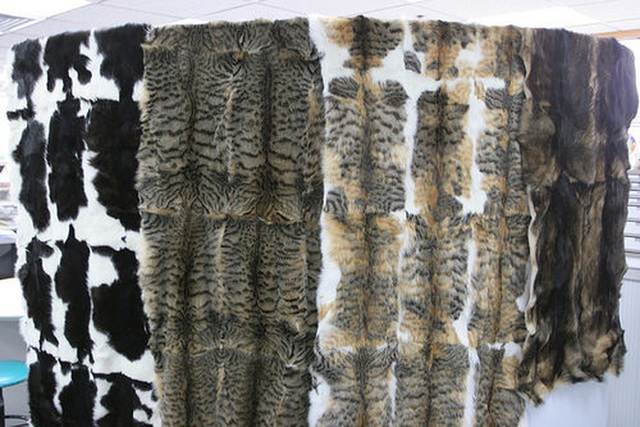 Photo: Cat fur coats.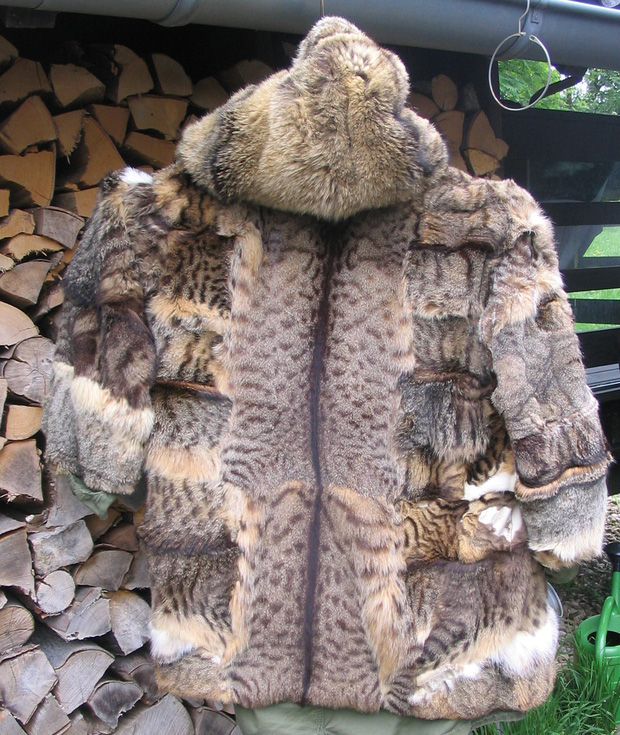 Photo: Another coat made of cat fur. 
A local survey in the same year also found that 13% of residents in Yulin township in Guangxi province – the site of China's infamous annual dog meat festival – never ate dog meat, while 59 % rarely eat.
"The truth is that eating dog and cat meat is not part of the authentic Chinese culinary practice, even in Yulin, the home of the dog meat festival. It doesn't contribute much to Yulin province's economy, The dog meat festival is also a national shame, causing the province to leave a bad impression in the eyes of international friends. Now it should be abandoned." – Peter Li, a policy expert at Humane Foundation International Leadership in China, shared with The Washington Post.
Fur-Free Society is calling for donations to be able to neuter 100 cats in Nanjing City to reduce the risk of them or their offspring being taken to the slaughterhouse, at a cost of at least $5,000. To date, the organization has received $1,749.
Fur-Free Society also persuaded and cooperated with 10 veterinary clinics, which agreed to reduce the cost of spaying and caring for these cats.