Each side may sign a maximum of 8 international players, according Saudi Pro League rules. According to ESPN, this number will rise in the near future due to the success of the Cristiano Ronaldo contract.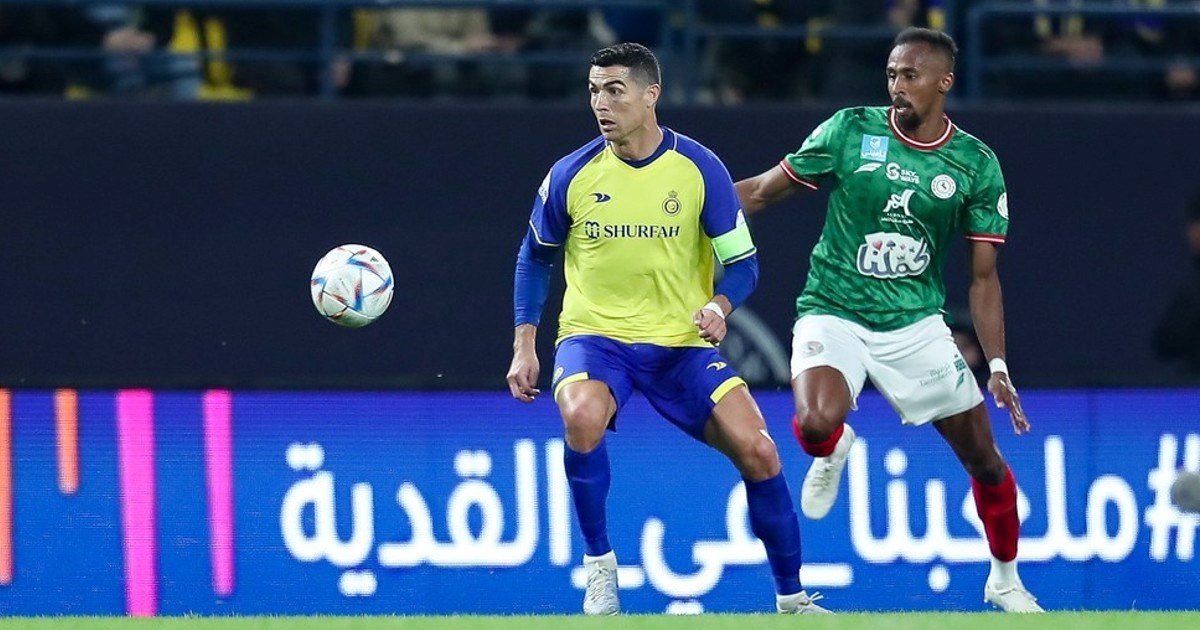 After the success of the Ronaldo deal, Saudi Arabia is ready to increase foreign troops for the Saudi Pro League
Al Nassr was compelled to sell Vincent Aboubakar during the January 2023 transfer window in order to make room for Ronaldo. The Al Nassr team has nine foreign players, including CR7. As a result, the home team Mrsool Park struck off Aboubakar's name from the competition list in order to add the Portuguese superstar.
The Saudi Arabian Football Federation reportedly took this action to make room for Lionel Messi in the future, according to Daily Mail. If Leo decides to play for Al Halil club in Saudi Arabia, it has been verified by Mundo Deportivo that he will earn a salary of around 300m euros annually.
Saudi Arabia is ambitious to welcome Messi to the Middle East to play football.
Messi has stated that he has no plans to extend his contract with PSG, according to transfer specialist Gerard Romero. Forbes claims that Leo resisted signing a new deal after his team won the World Cup. When thinking about the future, "El Pulga" is rumored to be thinking about other things.
Messi's PSG contract is only good through June 2023. Messi will remain with Qatar's owners until the start of the 2022 World Cup. After extensive negotiations, the Parc des Princes home club and M10 have yet to come to an agreement.
Messi will be paid a salary that may make him the highest-paid player in the football world if he moves to the Middle East. Ronaldo currently holds this role after receiving an annual salary of up to 200m euros from Al Nassr.
Messi enjoys a positive rapport with Saudi Arabia. The nation's tourist ambassador is the 2022 world champion. The Saudi Arabian Football Federation's general secretary, Ibrahim Alkassim, admitted: "I'm not hiding the fact that we'd like to someday welcome Messi. The Federation's mission is to continuously advance football. Naturally, we do. I want to watch Messi and Cristiano play here."
The Athletic reports that Messi inked a contract with Saudi Arabia in May to serve as an image ambassador and advance the nation's travel and tourism sector. According to the publication, Messi's contract will place him in a difficult situation for the tourism sector because Saudi Arabia is pushing "Vision 2030," an ambitious goal to present an entirely innovative Arab nation Saudi Arabia for the world, including its bid to host the 2030 World Cup.
Messi gets paid a lot to promote Saudi Arabia
Messi made a trip to Jeddah, a resort city in the Red Sea, in May to begin his role as a tourism ambassador for Saudi Arabia. He posts pictures of watching the Saudi sunset on his yacht on Instagram, where he has 370m followers.
However, he also clearly stated that with the photo, this is a very fair "paid cooperation" content. Saudi Arabia's promotional website "Visit Saudi" has a page dedicated to Messi and his activities.