These videos and pictures quickly went viral on the internet. Salt Bae took selfies with famous people, like Lionel Messi, chatted with celebrities like Messi, and even handled the World Cup. Following this, there was a significant amount of discussion on who provided permission for Salt Bae to participate in the celebration that the Argentina squad was having and to carry the World Cup trophy in his hand.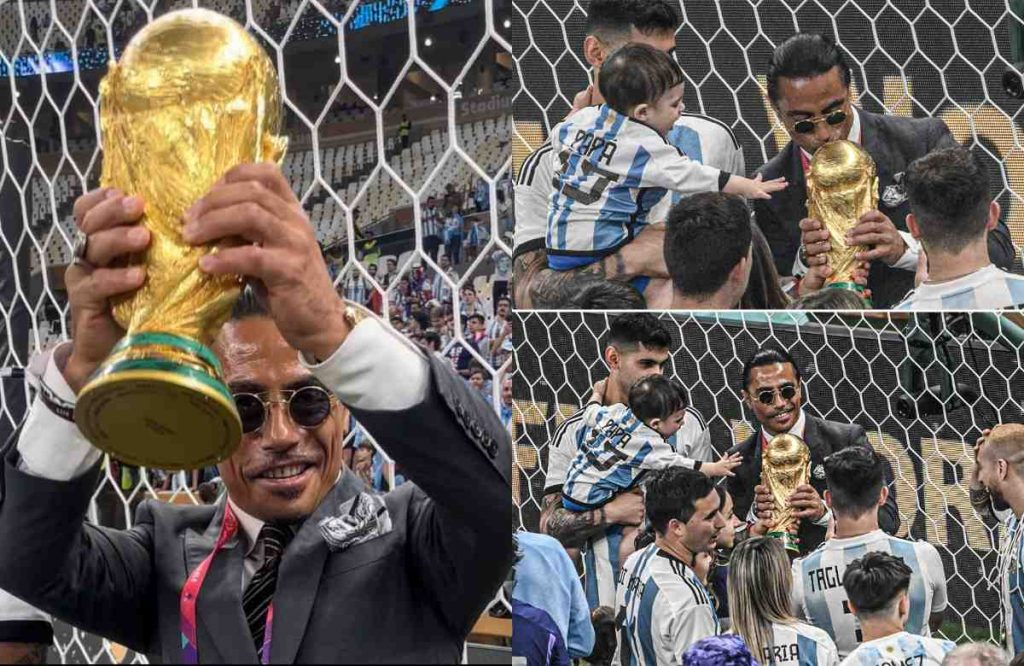 Following the incident, FIFA made the decision to investigate the claims made against Salt Bae. Argentina's supporters were incensed because Salt Bae entered the field of play at Lusail Stadium while the players and their families were enjoying themselves. He should not have taken the trophy away from the Argentina players and then posed for photos with it. This is against FIFA rules. Many individuals, both on and off of social media, have requested that Salt Bae be penalized since he ruined the celebrations that the Argentina team was having.
Because of the controversy surrounding this occurrence, Salt Bae has been prohibited from taking part in the United States Open Cup Final. "Salt Bae is consequently prohibited from competing in the 2023 Open Cup Final," they declared via the US Open Cup's official Twitter account. In reaction to the celebrity chef's violation of protocol and rule at the FIFA World Cup finals, the US Open Cup issued this ruling.
How Salt Bae entered Argentina's celebration without permission is the subject of an investigation by FIFA. According to FIFA rules, only the World Cup champions, FIFA officials, and heads of state are allowed to lift the illustrious trophy that is given to the tournament winner. Salt Bae has been informed by FIFA that internal disciplinary action would be taken against him. It is anticipated that FIFA would discipline Salt Bae in a way that will set a good example for others.