Cristiano Ronaldo invited 4 stars of Man Utd to Saudi Arabia to watch his match in Al Nassr shirt.
The Portuguese star left Old Trafford while playing at the 2022 World Cup, leaving him without a chance to say goodbye to friends and colleagues in Manchester.
So CR7 contacted the four players closest to him – Harry Maguire, Bruno Fernandes, Casemiro and Raphael Varane and invited them to Saudi Arabia to watch him play in the Al Nassr shirt.
Ronaldo invited 4 Man Utd players to Saudi Arabia.
The Sun reports, the four players above are invited to join Ronaldo on holiday, in Saudi Arabia if their schedules allow, or back to Portugal, where Ronaldo is building a large villa in Lisbon.
Ronaldo left United in November after criticizing the club's leadership in a sensational interview with Piers Morgan, then joined Al-Nassr in a £170m-a-year deal.
A Man United insider revealed to the media that "there are still some players here who always have respect for Ronny".
Immediately after leaving Man United, Ronaldo also moved his luxury cars to his new place in Lisbon.
Al-Nassr's next match, Ronaldo will march with his teammates to Al Fateh next Friday. Meanwhile, United have consecutive home matches, first against Nottingham Forest in the Carabao Cup in the middle of the week, before facing Crystal Palace and then Leeds United in the Premier League.
The source added that a few people at Man United hope Ronaldo will draw and give away one of his supercars, just like Sergio Aguero did when he left City. Aguero gave Man City's first team staff a lottery ticket for a £40,000 Range Rover when he left the Etihad in 2021 and the winner was Ally Marland – the club's kit staff.
Man Utd pursue Federico Chiesa and De Jong
Coach Erik ten Hag's team is still looking for ways to get Federico Chiesa and De Jong.
De Jong is currently still in the recruitment plan of Man United.
Man Utd approached and ready to recruit Federico Chiesa, according to Calcio Mercato. Chiesa is valued at up to 90 million pounds. The Old Trafford team can see the Italian player as an upgrade of Jadon Sancho.
If Man Utd sign Chiesa, Marcus Rashford will be more dedicated to his task of becoming a striker. Chiesa just recovered from injury and scored again in a 2-1 win over Monza in the round of 16 of the Coppa Italia.
Despite being extremely active throughout the 3 months of the transfer season, MU still has not been able to get De Jong's signature.
Recently, when asked about whether to continue trying to reunite with De Jong, coach Erik ten Hag said: "Honestly, I still think De Jong should go to Man United to play football. I want him and This deal will definitely return in the summer."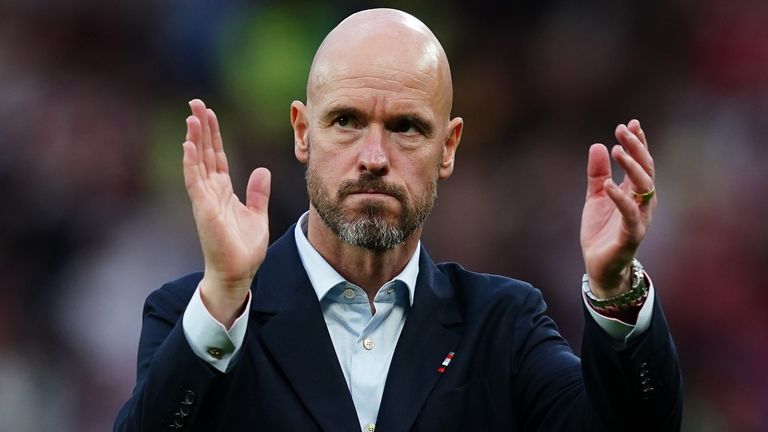 Back to the pre-season market, the Manchester Red Devils spent nearly £300 million on "shopping". Rookies like Antony, Casemiro or Lisandro Martinez have come to Old Trafford and are really creating a whole new face for MU.
Currently, in addition to Frenkie de Jong, Jude Bellingham is also a target in the midfield of Man United.