Cristiano Ronaldo is no longer represented by Jorge Mendes following disagreements between the two over the player's future career.
Público reported that Jorge Mendes had stopped acting as Ronaldo's agent in November, following an argument between the striker and his club at the time, Manchester United.
Mendes, widely regarded as the most influential agent in the world of football, protested Ronaldo's explosive interview with British journalist Piers Morgan and his departure from Old Trafford.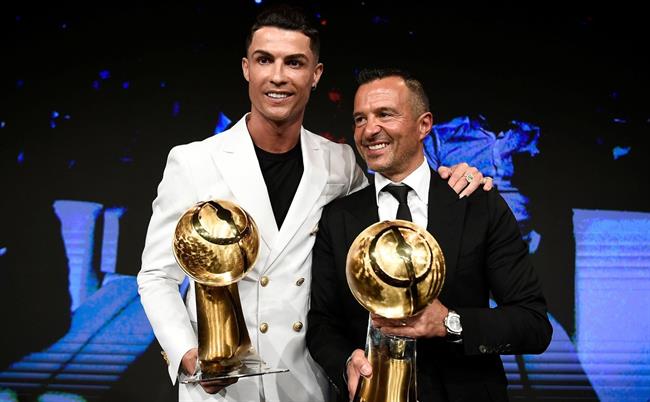 Therefore, and also due to different opinions about the future of the player's career, the two chose to cut ties since Ronaldo started playing professionally at Sporting Lisbon.
The difference between the two sides should have started with Ronaldo leaving Juventus in 2021, due to difficulties in finding the team that meets the requirements of the Portuguese star, who wants a starting place and the Champions League.
Público also reported that his return to Manchester caused internal turmoil within the team and that was "the reason why United complained to Jorge Mendes".
Due to Ronaldo's stressful situation at Man United, absent from pre-season and having only a few minutes in the team, Mendes has been trying to find him a new club, and in November he will receive an offer. original suggestion from Al Nassr.
However, Ronaldo continues to keep an eye on Europe and hopes to have a good World Cup in Qatar to find a team to pursue him.
With Portugal eliminated in the quarter-finals against Morocco, a match in which Ronaldo walked away in tears, he chose to accept an offer from the Saudi Arabian club, but without Mendes' supervision.
His agent is currently compatriot Ricardo Regufe, who has been with the US sportswear brand Nike for several years and who accompanied the player on a trip to Saudi Arabia. His image rights continue to be managed by Polaris, a company affiliated with the Gestifute de Mendes.
Cristiano Ronaldo, 37, was finally introduced as Al Nassr's new player in a grand ceremony attended by some 30,000 people.
David De Gea is about to extend, stay at Man United for the rest of his career?
With David De Gea about to turn 32, the new contract could keep him at United for the rest of his career.
David De Gea seems to be really happy at Man United. The Spanish goalkeeper is likely to prepare to extend his contract with the Old Trafford team.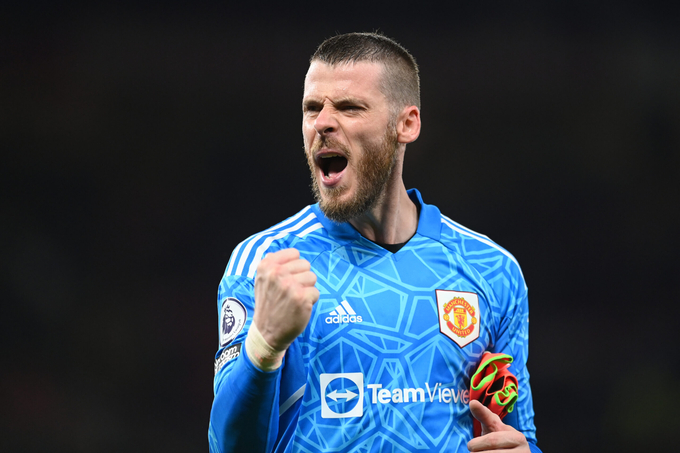 David De Gea wants to stay at Man United. Photo: Dailymail.
With David De Gea about to turn 32, the new contract could keep him at United for the rest of his career.
The Spanish goalkeeper is doing very well in the current season. He is an indispensable link in coach Erik ten Hag's squad despite doubts about his ability to play feet.
Currently, David De Gea only has a contract with MU until the end of the season. According to the Telegraph, BLD Man United do not want to prolong the binding to allow the Spanish goalkeeper to continue to receive a salary of up to £ 375,000 / week.
Most likely, the 32-year-old goalkeeper will reduce his salary significantly to be able to move towards staying at Old Trafford.
Earlier, many rumors suggested that coach Erik ten Hag would leave David De Gea in search of a new goalkeeper for the Red Devils. Goalkeepers in the sights of the Manchester club include Porto's Diogo Costa, Athletic Bilbao's Unai Simon.
However, with David De Gea's impressive form and willingness to reduce his salary, it is likely that Man United will soon give him a new contract.