To replace Cristiano Ronaldo, Manchester United is reportedly focusing their offensive efforts on Tottenham striker Harry Kane.
Following his unedited interview with Piers Morgan on Tuesday night, the Red Devils formally announced Ronaldo's departure.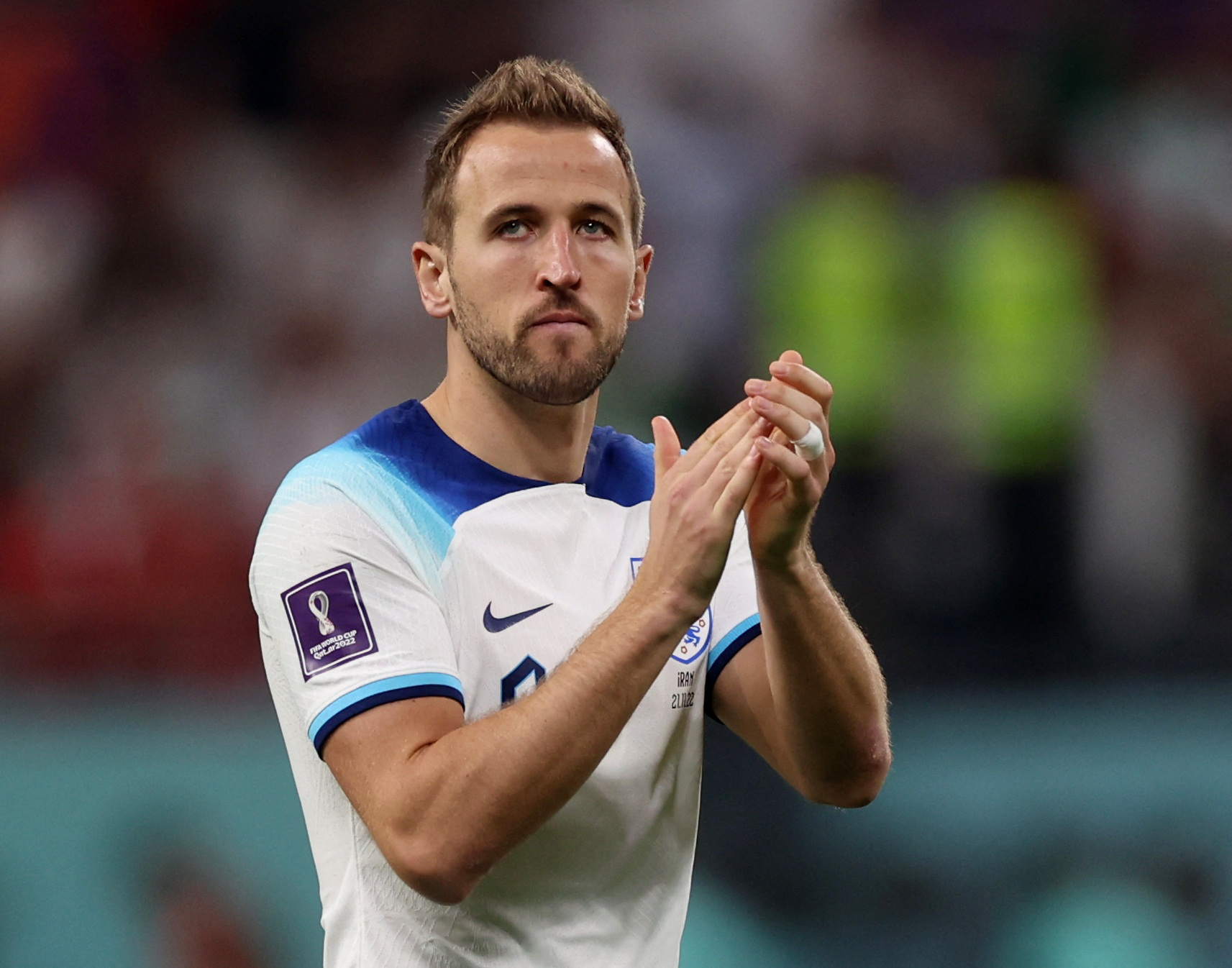 According to Fabrizio Romano, the 37-year-old and United mutually decided to part ways, saving the team £17 million in wages.
The United chiefs, according to Romano, "are now already exploring the market to find a solution in January," but it appears that Kane may be their top target.
Regarding United's attacking targets after Ronaldo left, one Spanish media outlet published a report. At Old Trafford, they allegedly stated that Kane, who is currently competing for England at the World Cup, "is the main desire" and would work well in Erik ten Hag's system.
According to the report, everything will depend on the terms of his contract in the summer, when he might be entering the final year of his contract with Spurs and may give United the opportunity to make a move.
However, you'd say that a move for Kane in January is unlikely. United could use adding to their center-forward ranks in the New Year as a result of Ronaldo's departure.
In light of the club's continued participation in four different competitions during the second half of the season, they may find themselves in a difficult situation.
With 328 senior goals for club and country, Kane, who has been dubbed "unplayable" by verified writer Luke Thrower, might be the ideal addition to Old Trafford. However, they may have to take a chance and hope that a deal can be finalized in the summer.
Despite Portugal's performance, Cristiano Ronaldo hasn't given Manchester United a reason to regret leaving
Cristiano Ronaldo received the Man of the Match award for Portugal's opening World Cup game in a decision that was equally questionable as his penalty, but he did little to convince Manchester United to reconsider their decision to split ways.
Despite Diogo Costa's best efforts, who came dangerously close to pulling a Shay Given in the final seconds, Portugal labored but eventually prevailed 3-2 over Ghana. As usual, Ronaldo occupied the center of attention.
The crowd was completely enamored with the former United player, despite the echoes and vacant seats hinting at a considerably lesser attendance. Cheers were heard every time his face came on the screen, every time the ball was touched, and the "Sui" that followed each of his goals may have sent a few of the nearby cargo containers sprawling.
He was always going to be the focus of the tale. Ronaldo announced earlier this week that he will be leaving United in the wake of his explosive interview with Piers Morgan in a succinct 67-word statement.
It stated, "Cristiano Ronaldo is to depart Manchester United by mutual consent, effective immediately." The team wishes him and his family well for the future and expresses gratitude for his enormous contribution over his two stints at Old Trafford, during which he scored 145 goals in 346 games.
Everyone at Manchester United is still committed to advancing the group's achievements under Erik ten Hag and collaborating to produce results on the field.
It's amazing to consider that such a heritage and rich history with the club could be wrapped up in three little phrases, but if anything, it was more than what Ronaldo deserved following his scorched-earth strategy, particularly after exhibiting such blatant disrespect to Erik ten Hag.
The club behaved like a club for once. It supported their manager and made the proper choice since they wouldn't tolerate such blatant insubordination. However, considering their complete lack of options up front, it must be denied that it puts United in a difficult situation. With Ronaldo, they were already quite thin; now, their only options are the permanently injured Anthony Martial and Marcus Rashford. Despite John Murtough's repeated assurances that they won't, a move or two in the January transfer market for reinforcements must now unquestionably be taken into account.
In this situation, it might be simple for some supporters to become anxious because a return to the top four is far from a given. To inquire as to whether the team appeared a touch too eager to end Ronaldo's stint at Old Trafford. Naturally, the response is no. However, for some people, it may have made those feelings worse to watch Ronaldo win, score on a penalty for the game's first goal, and then have a significant role in the second.
But doing so would mean ignoring the general trend of the game. Although Ronaldo did well to steal from Mohammed Salisu, the penalty was, at best, soft, and, at worst, it was a clear dive that ought to have been overturned. He delivered it with his usual certainty, but that doesn't change the fact that, in the first half, he again squandered two clear opportunities that he would have easily converted a year earlier.
When Joao Felix scored, Ronaldo came to life, but his overall interplay was nonexistent. He only completed 15 passes, the fewest of any starter for Portugal (including the goalie), and he frequently mishandled the ball when it was in his favor. That aspect of the No. 7's game simply did not fit into what Ten Hag is attempting to construct.
In actuality, Bruno Fernandes was much more remarkable with a smooth, all-action performance in which he skillfully passed the ball around and incisively set up two goals. He is the one who ought to have received the flashy Budweiser trophy.
Ronaldo may once more dominate the headlines, but United can rest easy knowing that he did nothing to make United regret his departure.