Despite the 2023 season beginning this weekend, Lewis Hamilton is yet to sign a deal with Mercedes for 2024 and beyond.
Jenson Button and Ralf Schumacher, both former Formula One drivers, have commented on why seven-time World Champion Lewis Hamilton has yet to sign a contract extension with Mercedes, despite Hamilton and team principal Toto Wolff claiming last season that one would be inked.
Hamilton has officially reached the final year of his contract with Mercedes, possibly putting some drivers on notice that a spot may become available at the Silver Arrows for the upcoming season.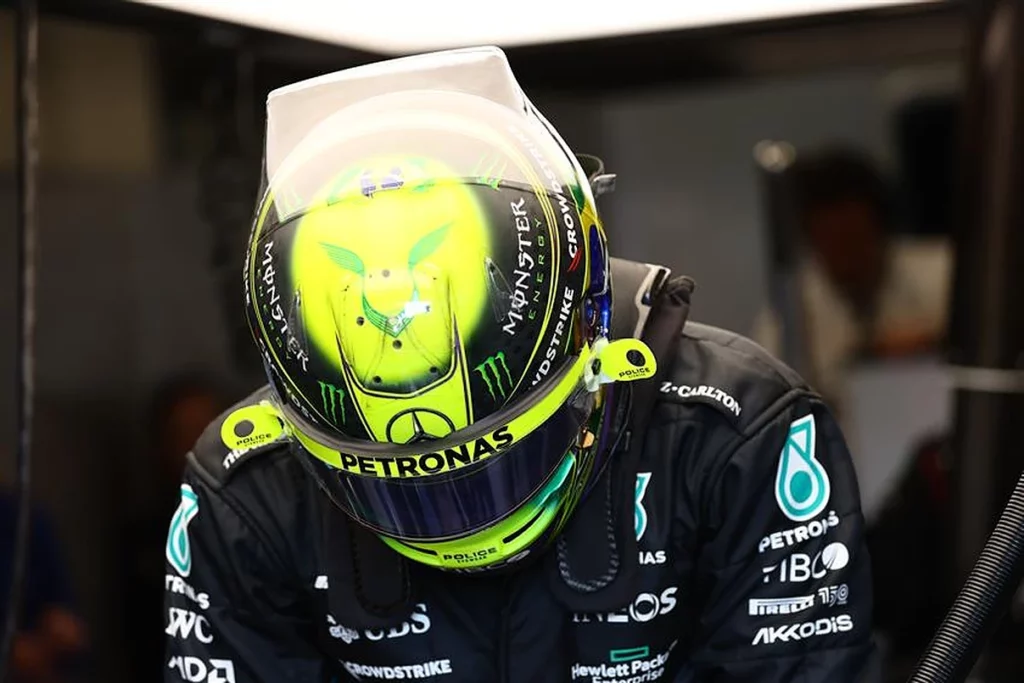 Hamilton was anticipated to sign a new contract prior to this weekend's season-opening Bahrain Grand Prix, as Wolff announced following the conclusion of the 2022 campaign that a new contract would be negotiated during the winter brҽak.
Now that the winter brҽak is over and no contract has been signed, the question arises, why?
2009 F1 World Champion Button feels it must be related to the performance of Mercedes' new car, with Hamilton's former teammate predicting that the 38-year-old is waiting to see how competitive the team is before signing a new multi-year contract.
"That must be the case, right?" Button rҽvealed to the Telegraph.
"Why else would you wait until this point? He is aware of how unpleasant our questions are."
The preseason tests likely did not inspire confidence in Hamilton, as Mercedes once again appeared to be comfortably behind Red Bull, Ferrari, and possibly even Aston Martin.
There is a possibility that the Germans could fall to fourth if they do not fix their balance and rear grip difficulties, which were discussed during the three days of testing in Bahrain.
Hamilton would likely require an upgrade from Mercedes before signing a new contract, as the 103-time race winner still aims to win a record eighth championship.
Schumacher predicts that Wolff will have a major problem if the car is unable to battle for the lead. Wolff's decision to remain in the sport, but not compete for the championship, is currently unknown.
Schumacher stated to Sky Germany, "There's a worm in there."
"Either they have set the incorrect goals or they are not achieving them.
"The car is still difficult to drive," stated Schumacher following testing in Bahrain.
"But, the real question is what Lewis's remaining incentive is if he is still behind."
Lewis Hamilton 'wants reassurances' from Mercedes as he delays new contract
In 2022, Lewis Hamilton did not win a single race, marking his poorest season with Mercedes and in Formula 1 overall.
David Croft, a commentator for Sky Sports F1, feels that seven-time World Champion Lewis Hamilton will be seeking "reassurances" from Mercedes, given the Brackley team's preseason testing has been highly inconsistent.
Mercedes began preseason testing at the Bahrain International Circuit exceptionally well, completing 152 laps on the first day.
The final day was likewise a success for the Silver Arrows, with team principal Toto Wolff announcing with pride that porpoising does not look to be an issue for the squad this season.
Nevertheless, day two did not go well, as George Russell stopped on the track due to a hydraulic issue.
Due to this, Mercedes wasted precious running time, and the team also uncovered a balance-related issue with the W14.
Hamilton was captured on camera leaving '11s' on the track, most notably near the exit of Turn Eight, which left the often dominant side baffled.
During day two, Wolff, Russell, Hamilton, and a few engineers were seen in a late-night meeting to discuss the team's concerns on day two's troubles.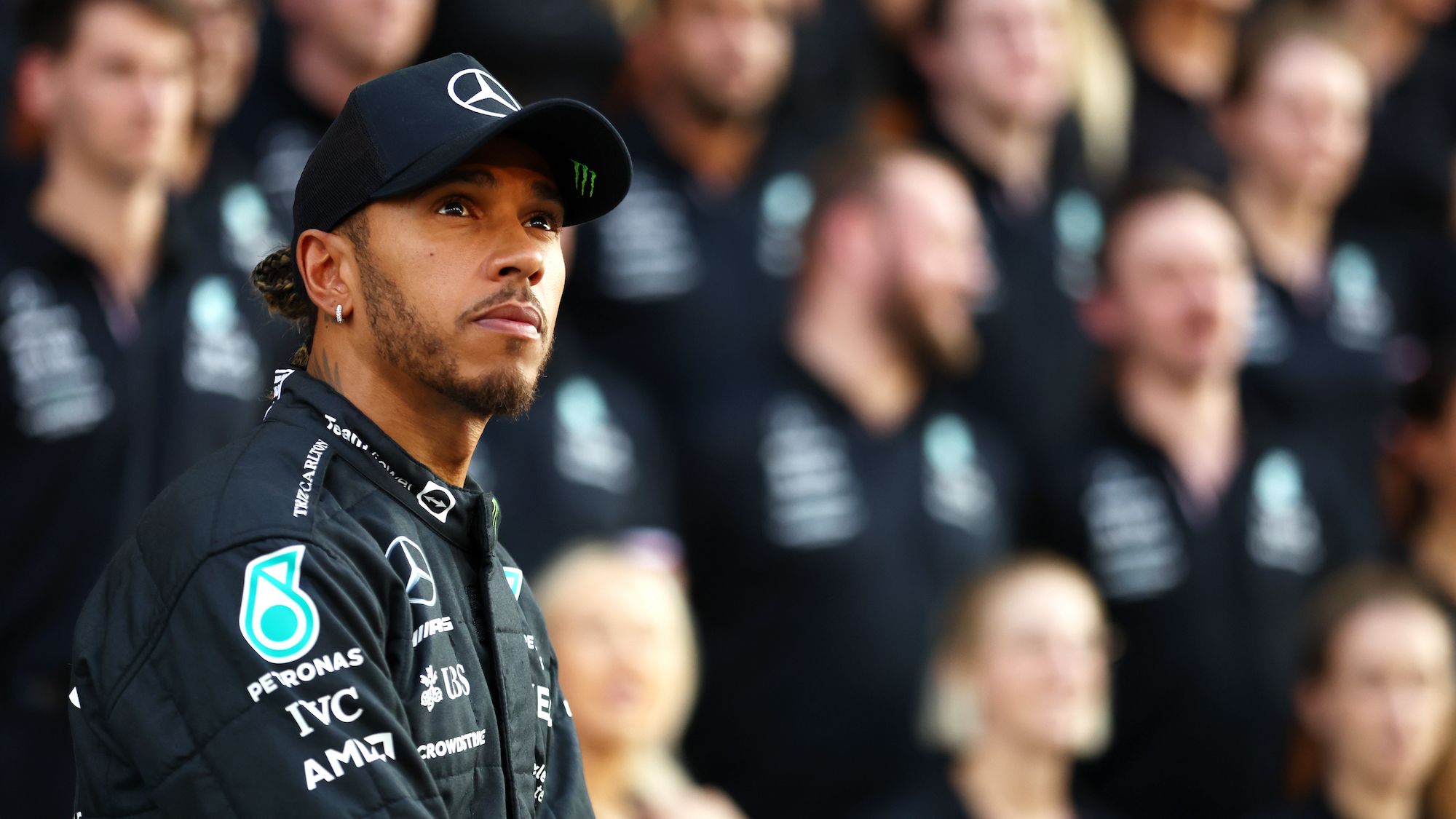 Mercedes have been really forthright in acknowledging that they will not be at the front of the pack in the season opening next weekend and that their moment will come at the end of the year.
Mercedes may not even be the third-best team in the Bahrain Grand Prix, as Aston Martin has made extraordinary gains throughout the winter.
If Aston Martin starts ahead of Mercedes in 2023, the Germans may be leading the midfield instead of contending for the lead.
Given how difficult 2022 was for Mercedes, anything is possible for the team seeking to demonstrate that last season was no fluke.
With Mercedes' anticipation that they won't be in contention for victory in Bahrain, Croft wonders if Hamilton will have "a lot of questions" for the team, given his desire to avoid a repetition of last season.
Croft stated, "There will be a multitude of questions."
"And if you're Lewis Hamilton and his team, you have a wonderful connection with Mercedes, but you still want that eighth World Championship.
"And you'll want guarantees that what may have been a glitch last year won't become something more permanent, as well as a car this year that's just as difficult as the W13 was."