Manchester United has been urged to back Erik ten Hag with a January triple swoop.
Manchester United have been instructed to sign three World Cup stars and back manager Erik ten Hag with a triple swoop to get the Red Devils into the top four. United were fifth in the Premier League table at the break, three points behind fourth-placed Tottenham, and will be hoping to leapfrog Antonio Conte's side into the top four in 2023.
After Cristiano Ronaldo's contract was terminated at Old Trafford, the club may look to accelerate their plans to sign a striker, with several names being mentioned ahead of a possible January move. Ronaldo was benched by Portugal manager Fernando Santos at the World Cup in favor of Goncalo Ramos, but ex-United midfielder Paul Parker believes the Benfica striker can propel United into the Champions League places.
"He [Ramos] earned his spot in the Portuguese squad," Parker told MyBettingSites. "He has scored a lot of goals for Benfica and if Erik ten Hag has been looking at him prior to the World Cup I can fully understand why they want to sign him.
"He would be a good addition to the Man United squad because they really need a new centre forward. And if they get that, I think they'll be in the top four at the end of the season."
Erik ten Hag, the manager of Manchester United, could be very busy in the January transfer window.
Antoine Griezmann's stunning tournament in Qatar has even prompted calls for him to be awarded the Golden Ball alongside Kylian Mbappe and Lionel Messi, and Parker believes that the Frenchman would be a "amazing addition" to United despite only signing a permanent deal with Atletico Madrid in October.
"Antoine Griezmann is an extremely talented and experienced player," Parker added. "He is astute, and he finds room in the middle. He's a tough cookie, and Diego Simeone adores him. He admires him because he is a talented player who also works extremely hard. Griezmann would be an incredible addition to any top Premier League team, and Manchester United would be lucky to have him in their squad."
Manchester United are expected to sign three World Cup players in January, according to Paul Parker.
Ten Hag has previously addressed questions about goalkeeper David De Gea, whose contract is set to expire at the end of the season, though the club does have the option to extend it for another year. Parker, on the other hand, believes Diogo Costa of Portugal could replace De Gea.
"If Manchester United is serious about finding a new goalkeeper, they should sign Diogo Costa from FC Porto," Parker added.
"I have seen him a lot for Porto and now he also did a brilliant job during the World Cup. If they don't trust De Gea, he'd be the man to sign."
Man United join race for Vlahovic
According to the British press, Man United is ready to join the race to sign striker Dusan Vlahovic from Juventus. Of course, it is not easy for MU in this deal when Arsenal and Chelsea also like the Serbian star.
According to Italy's Corriere dello Sport, Man United are considering a serious offer for Dusan Vlahovic in the winter 2023 transfer window. The Red Devils are keen to recruit a new striker after being forced to cut his contract early with the superstar. star Cristiano Ronaldo.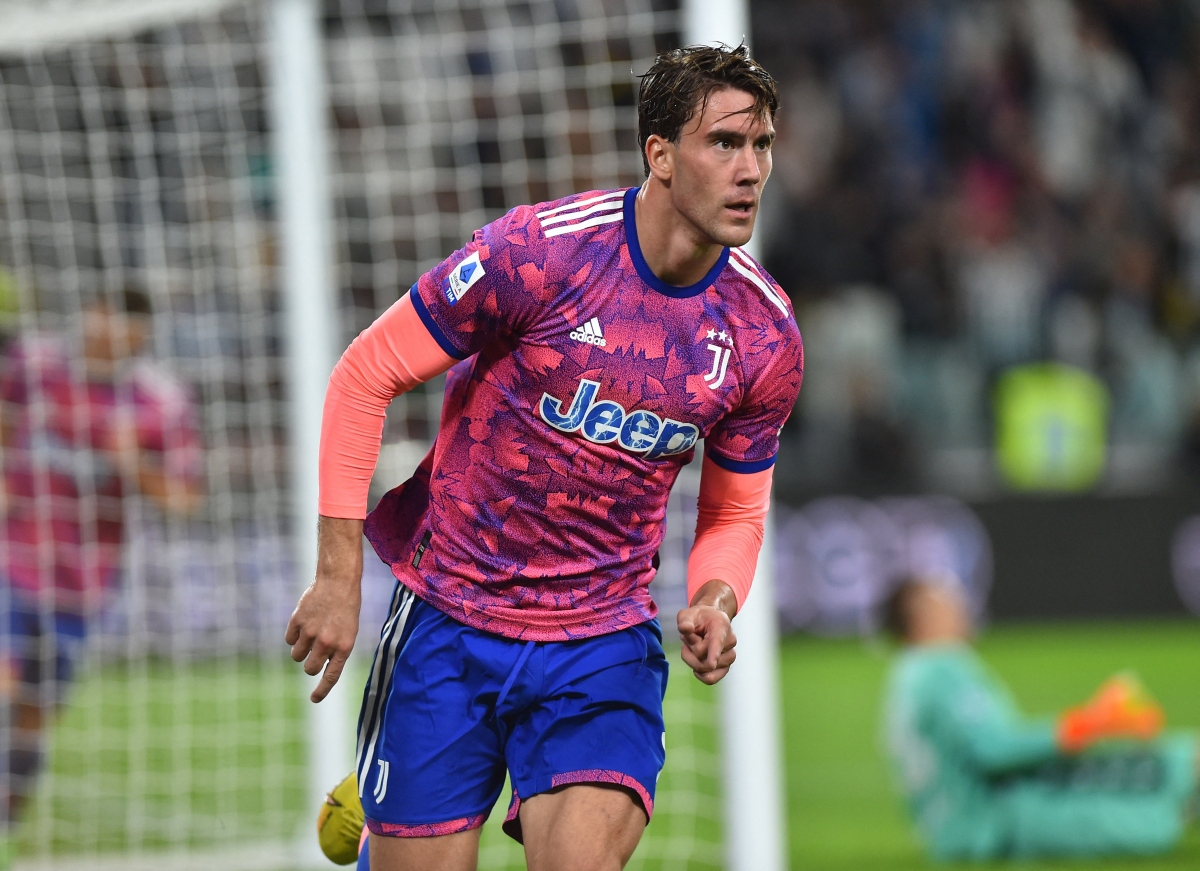 However, Man Utd is not the only club interested in Vlahovic at the moment. Chelsea, Arsenal, Paris Saint-Germain and Bayern Munich have all stepped in, although the contract between the Serbian striker and Juventus is valid until 2026.
Vlahovic just joined Juventus in January 2022 from FIorentina and scored 16 goals, in addition to 4 assists in the first 36 games. But the biggest problem right now is that Juventus is in financial trouble.
On the pitch, the Turin team's performance was not good when it stopped in the group stage of the Champions League 2022/23. In Serie A, they are also 10 points behind Napoli, the leading team. Facing the current complicated situation, Juventus is likely to have to sell Vlahovic. However, they will not sell cheap 1m90 tall striker that spent 66 million pounds to own him.
Therefore, the teams of the Premier League or PSG, Bayern Munich will have to pay a reasonable price to convince their partners to release people. In the last 2022 World Cup, Vlahovic's Serbia, although playing well, could not pass the group stage.