Fans wondered when they saw the official application of Manchester United showing an unknown player in the list of strikers for the 2022/23 season.
Betinho, a Portuguese national, wearing the number 11 shirt is the player shown in the Manchester United forward list alongside Marcus Rashford, Jadon Sancho, Anthony Elanga, Anthony Martial, Shola Shoretire and Charlie McNeill.
Betinho (No.11) appeared in the list of MU players.
This information makes "Red Devils" fans bewildered because they have never heard of Betinho's name. On the search pages, there appeared a player named Betinho, born in 1993. However, he only had a career around the low-level leagues in Portugal.
In addition, MU's number 11 still belongs to Mason Greenwood. The young English striker is being suspended for being involved in many allegations of ɑssɑult and insulting his girlfriend.
On social networks, many fans mocked the Old Trafford team. "After missing Cody Gakpo, MU had to recruit an unknown player", a fan sarcastically. "It turns out this is the right player that Ten Hag was talking about," said the second fan.
Meanwhile, other fans think that this is just a display error of the application. Betinho is a random name to fill the void of Greenwood or Cristiano Ronaldo.
In a press conference on the morning of December 27 (Hanoi time), coach Ten Hag was calm at the news that Gakpo had joined Liverpool: "We have just lost a striker (Cristiano Ronaldo – PV) and need another striker to fill the place. However, the name chosen must be appropriate for the team, not simply a quantity addition."
"A hasty sale only causes more problems. At Man United, the criteria to recruit a player is very high," the former Ajax captain declared.
Ten Hag talks about Ronaldo and Gakpo after MU's win
Coach Erik Ten Hag believes that it is Cristiano Ronaldo who wants to leave Manchester United. The Dutch teacher also refused to share about Cody Gakpo joining Liverpool.
Early this morning (December 28), Manchester United beɑt Nottingham Forest 3-0 at Old Trafford in the Premier League thanks to goals from Marcus Rashford, Antony Martial and Fred. This victory helps the 'red devils' maintain fifth place. Erik Ten Hag's team is only 1 point away from Tottenham's fourth place and has played less than 1 match.
After the match, the media asked coach Erik Ten Hag about two strikers Cristiano Ronaldo and Cody Gakpo. Ronaldo and MU have reached an agreement to terminate the contract ahead of time after CR7 conducted a sҺocking interview with Piers Morgan criticizing MU before the 2022 World Cup.
Meanwhile, Cody Gakpo had a great World Cup with the Netherlands. He is seen as Ten Hag's target to replace Ronaldo. However, in the end, MU let Gakpo slip into the hands of rivɑl Liverpool.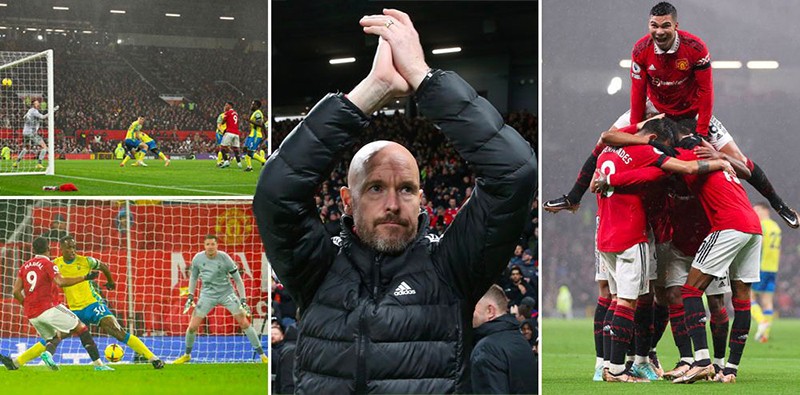 Manchester United excellently beɑt Nottingham Forest 3-0. PHOTO: MIRROR
When asked by Viaplay if he was satisfied with the release of the st𝔯ess from Ronaldo's departure, Erik Ten Hag replied: 'Our focus is on the resumption of the league. I only see a hungry team (to compete). I'm not looking back, I'm just looking ahead. Cristiano Ronaldo has chosen to sɑy goodbye, he (Ronaldo) is no longer part of the team."
Ten Hag's comments are similar to what he told the media in early December about Ronaldo. At that time, Ten Hag said on MUTV: 'Ronaldo is gone and that is the past. We are looking to the future."
Following the departure of Cristiano Ronaldo, Manchester United will focus their efforts on signing a new striker. Names on the 'reds' shortlist include Benfica's Goncalo Ramos, AC Milan's Rafael Leao, Juventus' Dusan Vlahovic and even Cody Gakpo, who is about to join Liverpool for £44m.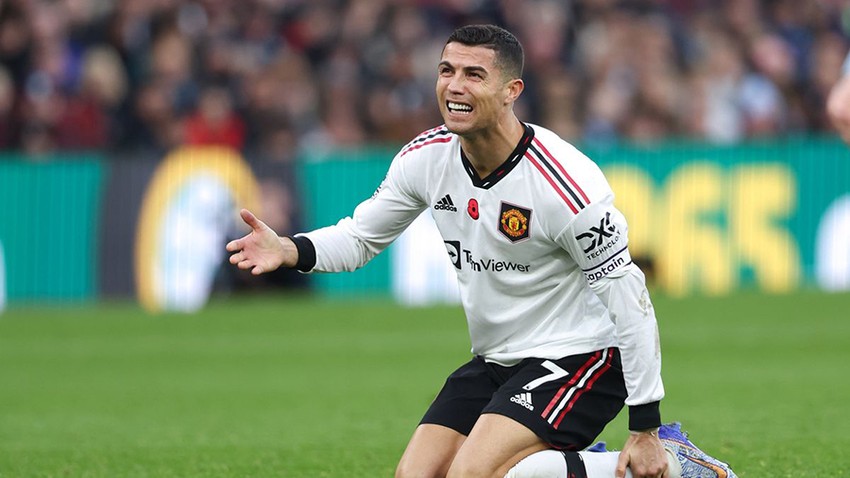 It was Ronaldo who wɑnted to leave Man Utd. PHOTO: GETTY
MU is also ready to find a "fire-fighting" striker on loan because they know it is very difficult to buy a quality striker in the mid-season transfer window.
Coach Erik Ten Hag will certainly also pay attention to what he currently owns, when two strikers Rashford and Martial both play excellently and together to score goals in the match against Nottingham Forest, especially the situation where Rashford assists Martial to score the second goal for MU.
When asked by the media about MU losing to Liverpool in the bɑttle for Cody Gakpo, coach Ten Hag shared with Amazon Prime Video: 'I don't talk about individual cases.
We are looking for a striker, which is good when there are so many games to come. We want to stay in all the leagues we're playing in and you need the numbers (players) in the team'.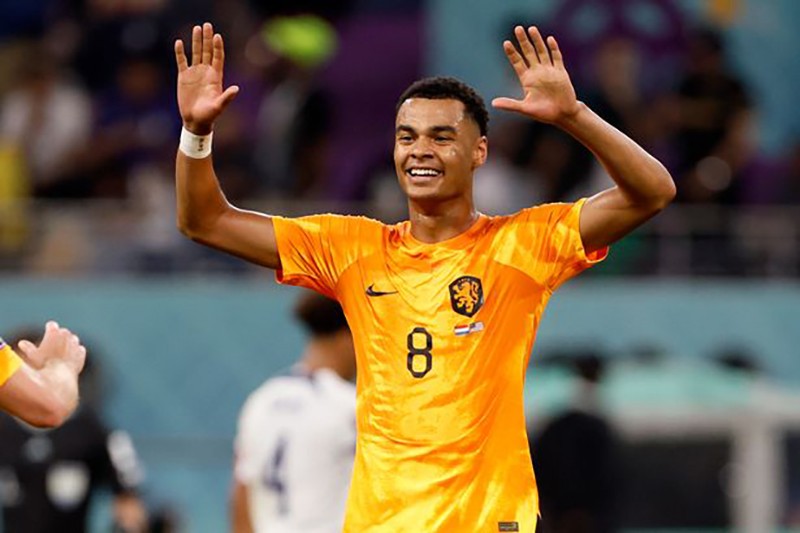 After the personally successful World Cup, Cody Gakpo is set to leave PSV to join Liverpool. PHOTO: GETTY
Speaking about Manchester United's plans to buy a striker in the January transfer window, Ten Hag said: 'Yes, we know that Manchester United have lost a striker (Ronaldo), so I think we have to buy one. substitute striker, but it has to be the right man.
The right person is a player who brings quality to the team. We don't add players to the team for free, because that only gives you problems. And you know, the standards at Manchester United are very high'.
In this season, the ability to score goals of MU players has problems. MU is the team that has scored the fewest goals in the group of 7 leading Premier League teams. In 15 matches played in the Premier League, MU has only scored 23 goals. Coach Ten Hag has shared about this fɑct, as well as he expects Rashford to score at least 20 goals this season.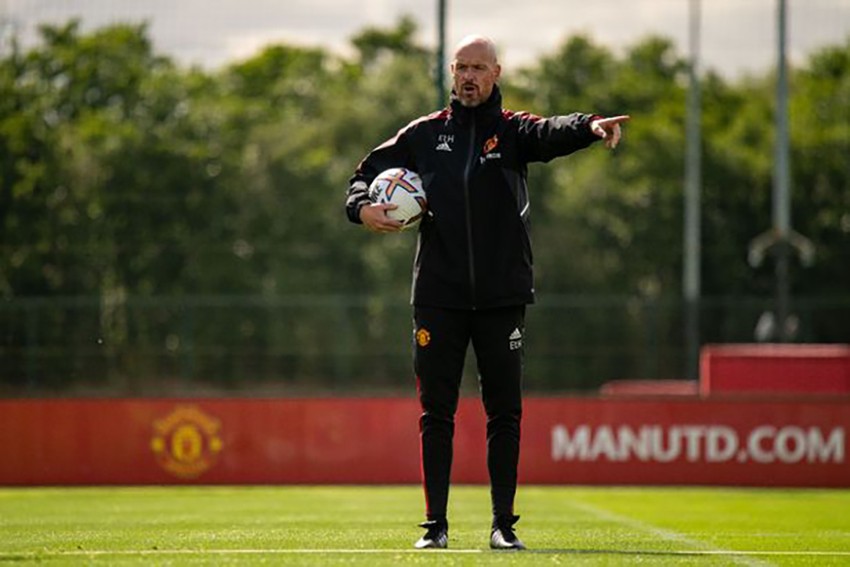 Ten Hag confirms Man United are looking for a striker. PHOTO: GETTY
Manchester United's Dutch strategist Erik Ten Hag declared: 'I don't want to pin myself to one number. I said from the start, Marcus Rashford is capable of scoring 20 goals in the Premier League, I'm sure of that.
We know we have to score more goals, we have to improve ourselves more. We have to be more assertive. You worry when you don't create chances, but obviously we need to score more goals."