Both Manchester United and Aston Villa are interested in bolstering their goalkeeping options, and Unai Simon is one of the players that has caught the attention of both of these Premier League clubs.
According to Fichajes, Manchester United and Aston Villa are actively mulling over the possibility of making a bid for Unai Simon. It is possible that the goalkeeper for Athletic Bilbao may leave for the more fertile grounds of the Premier League.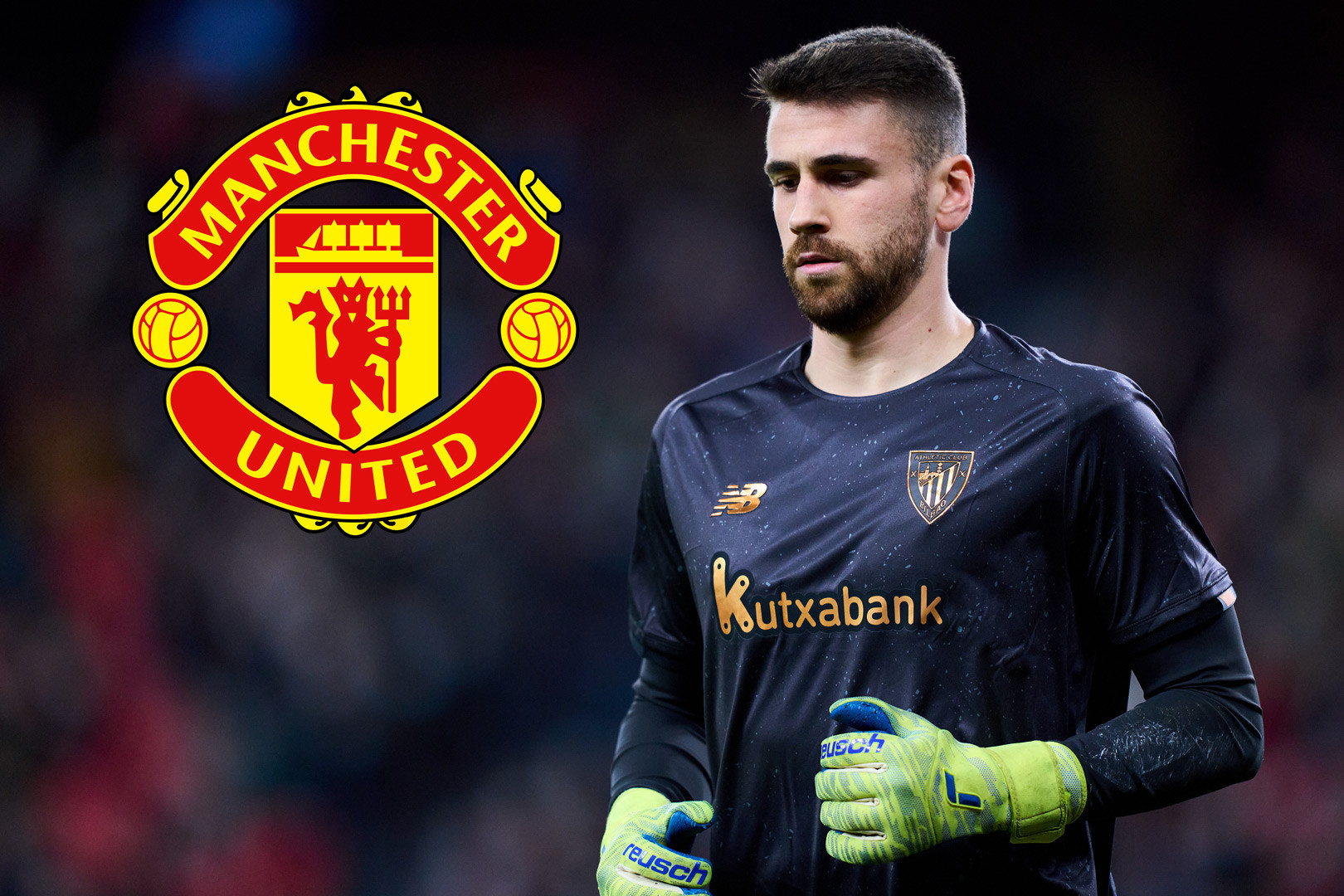 After a string of impressive performances for Athletic Bilbao, Unai Simon has been elevated to the role of starting goalkeeper for Spain. Simon came to this position as a result of his success with Athletic Bilbao. Luis Enrique has a wide variety of options available to him, but he has chosen not to change his no. 1 in each of the two major tournaments he has competed in thus far.
The ascension of Simon meant that there was no longer a spot available for David De Gea on the Spanish team. Despite the fact that the star player for Manchester United has seen a significant uptick in performance since Erik ten Hag took over as coach, Enrique is not expected to relinquish his position as Spain's primary goalkeeper.
Due to the fact that his initial contract with Manchester United will be up for renewal in the summer, De Gea's future with the club is also fraught with substantial uncertainty. The club has the option to extend it, and they might decide to do so given the possibility that some of the best clubs in the world will be interested in the goalkeeper. Ten Hag has made preparations for the future and has brainstormed and discussed a number of potential scenarios internally.
One of them is Simon, who may investigate the possibility of advancing his career by making a significant move to a league with a higher profile, such as the Premier League. Manchester United are keeping an eye on the Athletic goalkeeper, who has three more years remaining on his contract with the Spanish team. The stopper has established himself as a regular in La Liga, but there is potential for him to carve out a successful career in England.
His playing style comes quite close to matching what Ten Hag wants from his goalkeeper, which is a good thing because De Gea is lacking in those areas. However, Manchester United has some competition from Aston Villa, whose manager Unai Emery is eager for Simon to join him in England.
According to the article, Emery and former Arsenal goalkeeper Emiliano Martinez have had issues in the past, and Emery may be considering parting ways with Martinez in the future. The Argentine international is having a spectacular World Cup campaign, and after signing a new deal only recently, he will prove to be an expensive acquisition for any teams that are interested in purchasing him.
According to reports, Emery has requested that the club replace Martinez with Simon by signing him as a player, but it is difficult to imagine this transaction actually taking place. While all is going on, Athletic are already considering Kepa Arrizzabalaga, a former star goalkeeper, to take Simon's place.
Simon will demand a significant financial investment, but his price is unlikely to exceed what Premier League clubs are capable of covering. Although he would likely like to sign for a team that competes in European competitions, he will prove to be a valuable asset to either Manchester United or Aston Villa if given the chance.