The loss to PSG in the first game of the new year 2023 helped the fans fully grasp the significance of Messi to the squad's success.
PSG had to go into an important match with Lens in round 17 of Ligue 1 and receive a heavy defeat on the same day that both Messi and Neymar were not available to play for them.
In point of fact, Parisian football fans had expressed these concerns in the past, and the outcome did not come as a s/u/r/p/r/i/s/e to them.
PSG supporters may have realized, after watching a match in which Mbappe was completely mired in attack, that their team is in desperate need of Messi's return right now.
In particular, a great number of comments mentioning the name of the Argentine superstar appeared in the post of PSG after the most recent defeat, including the following:
" No Messi, no party " (rough translation: Without Messi, it is impossible to win).
" Mbappé seems to be going through severe withdrawal without Messi. "
"  Mbappé, where was he the whole game?  " – some PSG fan comments.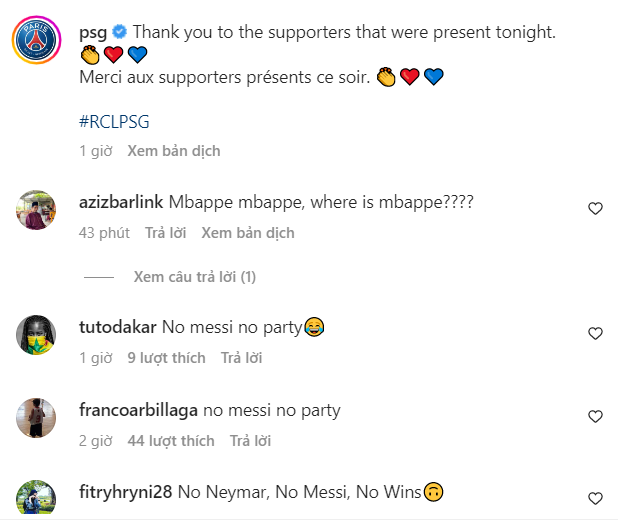 The significance of Messi and Neymar to Paris Saint-Germain is likely not lost on the club's fans. Prior to that, there had been a number of instances in which PSG struggled when Messi was not present on the field.
In November, not too far away from the time when the superstar, who was 35 years old at the time, had to leave the game due to a slight injury, the Parisian team had to struggle to get three points against a strong opponent in Ligue 1. Lorient.
In addition to this, Neymar will not be playing for PSG in the most recent match, which is a significant loss for the team.
It is clear that "one swallow can't make a spring," and the top scorer of the World Cup 2022 had to give up when he did not have the best satellites available to him. This demonstrates the proverb that "one swallow can't make a spring."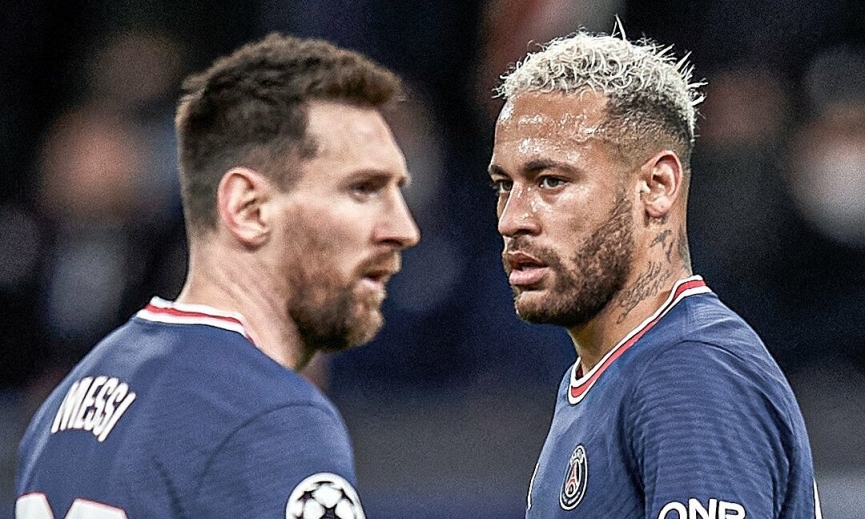 In this crucial period, the "trident" of the PSG needs to make its way back as soon as possible.
When there were only four points left, PSG's ranking was lowered as a result of their defeat at the hands of Lens because of this opponent.
More importantly, after 24 matches this season, the "rich guy" of France has also officially experienced the "taste" of defeat.