Lionel Messi has rejoined the Paris Saint-Germain squad after taking some time off to celebrate his return.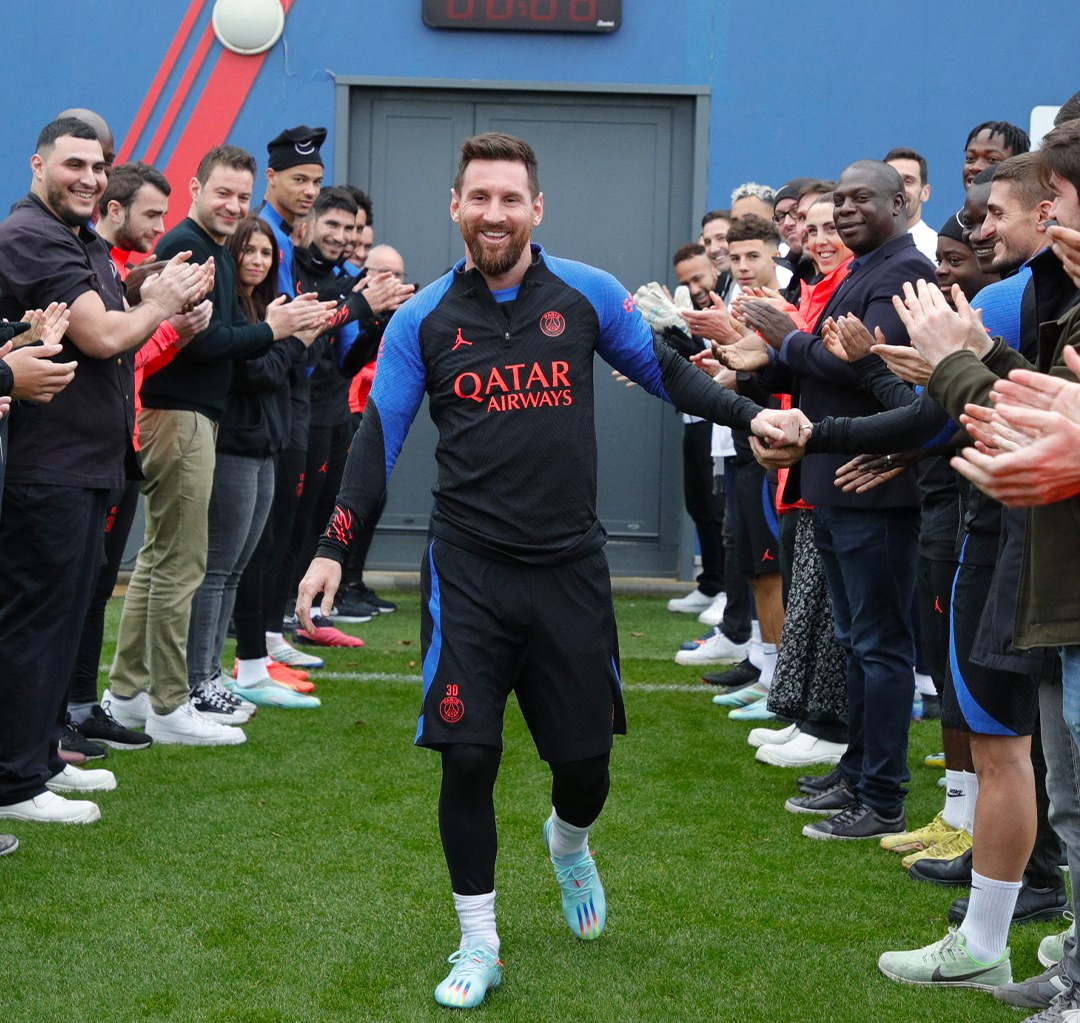 On Wednesday, the veteran player, who is now 35 years old, made his formal comeback to the team's practice facility. After Argentina's victory in the World Cup out in Qatar, he was given a longer break than usual.
In recognition of all that Messi has accomplished on the world stage, the players and staff at PSG honored him with a Guard of Honor and bestowed upon him a prestigious prize in order to mark this momentous occasion.
In the video of Messi receiving a hero's welcome, it did not appear that Neymar was present at any point during the celebration.
As a result of the devastating way in which the Brazil superstar's World Cup campaign concluded, many people questioned whether or not he would want to celebrate his colleague winning the most prestigious medal in sports over him.
But he was there, even though it was difficult to see him in the video, and that hypothesis was finally put to rest when a separate video emerged showing Neymar greeting Messi inside of PSG's recovery room. Regardless, the theory was thoroughly debunked.
Their friendship is as strong as it has ever been, as evidenced by the fact that Neymar recently asked Messi, "How are you, champion of the world?"
It should come as no surprise that the video has been viewedms of times on social media…
Given the nature of the relationship, we ought to have been prepared for truthfulness. Since the two were teammates at Barcelona, Neymar's undeniable admiration for Messi has been on full display for all to see.
Even after Argentina's victory over France in the World Cup final at the Lusail Stadium, Neymar paid tribute to the star player of the country that is Argentina's arch adversary.
On Twitter, he congratulated his brother by writing "Felicidades Hermano," which, when translated into English, means "Congratulations Brother." The astonishing number of individuals who liked the post is 2.6m.
When PSG takes on Angers in Ligue 1 next Wednesday, it will be the perfect opportunity for Neymar and Messi to get back to work on their lethal combination.
The two South American virtuosos have each been in incredible form this season, racking up some truly mind-boggling stats for themselves in the process.
In 21 games, Neymar has scored 15 goals and contributed 13 assists, while Messi has scored 12 goals and provided 14 assists in just 19 matches so far this season. Neymar's total is currently the domestic record for 2022/23.
Also, let's not forget that Kylian Mbappe, another global icon who plays for PSG, has scored 20 goals and contributed five assists in 22 matches across all competitions.
Kylian Mbappe named highest earning footballer of 2022
Fans were eagerly anticipating a number of significant sporting events in 2022, with the FIFA World Cup serving as the year's main draw.
Many international athletes were in the spotlight during the World Cup as the Mbappe vs. Messi final matchup thrilled the crowd.
The French star Kylian Mbappe earned a consolation prize after his country's FIFA World Cup loss to Messi-led Argentina: Forbes named him the highest-paid footballer of 2022.
The French superstar was followed on the list of top earnings by Lionel Messi and Cristiano Ronaldo.
Unexpected players like Real Madrid's Belgian star Eden Hazard and veteran Spanish midfielder Andres Iniesta, 38, were featured on the list.
Kylian Mbappe
Kylian Mbappe became the highest-earning footballer of 2022 with total earnings of $128m, $110m of which was earned on-field.
The Paris-Saint Germain (PSG) star attacker rose three spots in the list as he was placed fourth in 2021 with approximately $43m.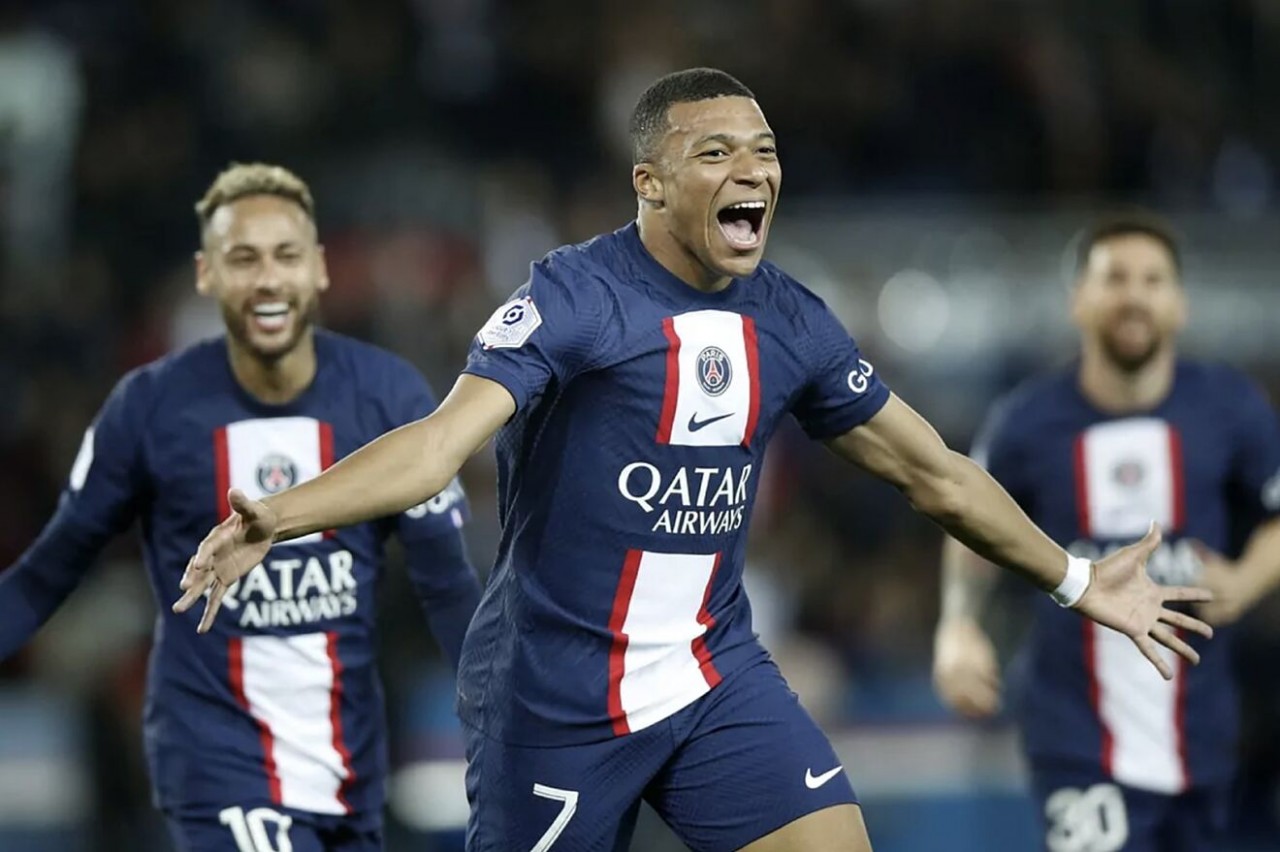 The 24-year-old World Cup finalist topped the list in front of his teammate Lionel Messi.
Mbappe joined the Parisians in July 2018 from AS Monaco with a transfer fee of around €180m ($191m).