After the home team's weekend 2-1 victory over Toulouse in Ligue 1, former Paris Saint-Germain (PSG) captain Eric Rabesandratana claimed that Lionel Messi has missed Kylian Mbappe and Neymar greatly.
With a win at Parc des Princes earlier in the season, PSG has increased their lead in the Ligue 1 standings from 2022 to 2023, moving 8 points ahead of the club following Marseille. After giving up a free kick to Branco van de Boomen in the 20th minute, Messi and Achraf Hakimi both scored in the 38th and 58th minutes to secure three crucial points.
Rabesandratana discussed the contest between the 2022 FIFA World Cup victor and Toulouse in an interview with Le Parisien. Messi actually found a solution on his own during the game against Toulouse, he said. Typically, I believe Messi will always leave plenty of room for Mbappe and Neymar to run since he's a fairly kind man.
But Messi obviously has more sway in this game without his usual teammates. He does more actions, moves more, shoots more, and touches the ball more. The fact that Messi's teammates are content and at ease is encouraging. When Messi is attacking, PSG is really at ease.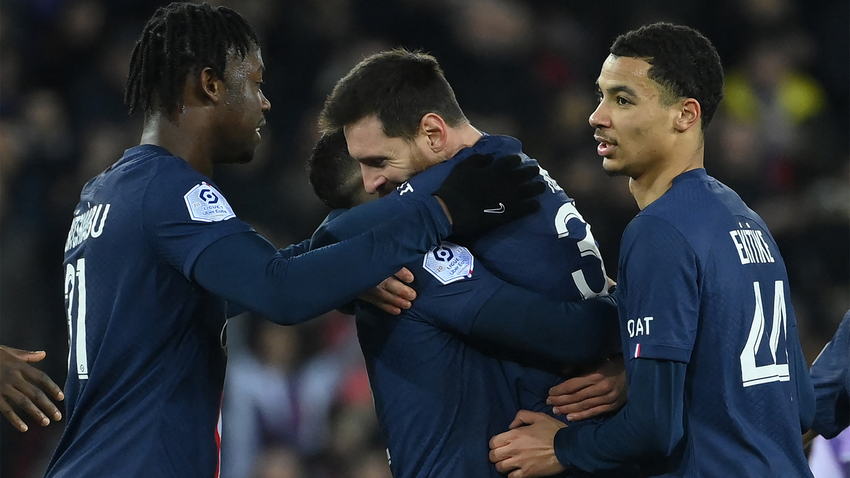 The seven-time Ballon d'Or winner and Hakimi have a solid working relationship and are on PSG's side, according to Rabesandratana. "Their relationship is not as bad as the press frequently thinks," he stated. They both lived together for a year, and Messi doesn't get out with Hakimi very often now.
We realize how important Mbappe and Neymar are when we are on the field without them. I'm sorry, but there isn't a player on the field that can compete with Messi! Messi consequently greatly misses the other two. Everyone agrees that PSG is currently not prepared to perform at its top level due to the lack of other positions. And the next sprint will only make things harder for them.
Neymar is receiving therapy for an ankle issue from last week, while Mbappe is rehabilitating from knee and thigh problems. The recovery of these two stars is unknown, and Messi is largely responsible for PSG's overall leadership.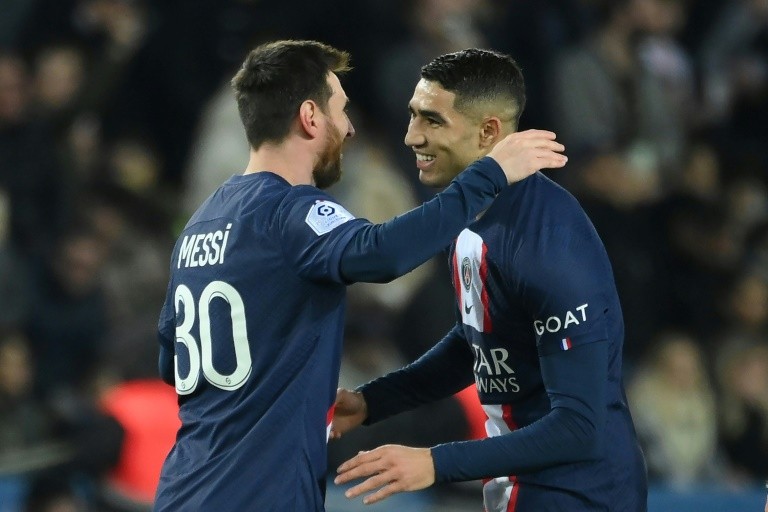 PSG manager Christophe Galtier thanked Lionel Messi for assisting the team to another victory during the post-game news conference. Leo holds the game for the squad a lot, he said. With the absence of not only two players, Kylian Mbappe and Neymar, but also of Marco Verratti and Sergio Ramos, it is obvious that PSG is not as powerful as it should be.
Messi has assumed a leadership position. He is, of course, fantastic as usual. Messi has obviously been crucial to the way we have played in the last two games. He serves as a significant high point.
In Galtier's favored 3-4-2-1 system, the former Barcelona attacker is active in a creative role and has been in outstanding form this year. In his limited number of appearances so far, Messi has tallied 15 goals and 14 assists.
Messi yelled at the big boss at PSG when he entered the dressing room to direct
After "dropping it down" in Messi's ear in the locker room during the PSG 3-1 Montpellier game, sports director Luis Campos related how the Argentine superstar urged him to "shut up."
PSG defeated Montpellier 3-1 on the road in Ligue 1 before coming home to 'pocket' three more points against Toulouse in the most recent round.
It's important to note that Messi was the only player deserving of the attack in both of the aforementioned games where the Ligue 1 winners were missing Mbappe and Neymar. In fact, Mbappe only participated for a short while in the PSG game against Montpellier before being forced to depart the field due to an injury in the 21st minute.
However, PSG suffered during the time the French striker was on the pitch. He even prevented the home club from scoring the game's first goal by twice missing the penalty.
Kouyata (35′) and Hakimi (52′) both got the ball in the net, but VAR disallowed both of their goals. This made the game tough for PSG.
But PSG eventually managed to defeat host Montpellier 3-1 with to goals from Fabian Ruiz (55′), Messi (72′), and Waren Zaire Emery (90'+2′). Since last October, Messi hadn't scored an away goal for PSG in Ligue 1.
During the halftime break, PSG's top executive and sporting director, Luis Campos, spoke to Telefoot about "putting it" in Messi's ear and got precisely one word back:
"Leo, you have to bring the others with you. I recall shouting a few words to Messi in the middle of the first half against Montpellier (at 0-0). Although he instructed me to "stop up," the outcome of the game's second half was wonderful.
With the game-winning goal in the recent PSG 2-1 victory against Toulouse, Messi continued to play a key role. The coach, Galtier, also praised Messi for creating 7 other scoring possibilities for his teammates.
The Argentine striker scored 10 goals in Ligue 1 this year (with 10 assists). Messi has scored 15 goals overall for PSG in all competitions through 24 games this season.
Luis Campos, PSG's sporting director, also stated that the two parties are now negotiating a new contract for Messi, whose current one expires at the conclusion of the current campaign.