Even though Messi has made it all the way to the championship game of the 2022 World Cup, it is possible that he will miss the chance to play in an unpredictable manner.
Fans expected that Argentina would have a difficult time defeating Croatia in the semi-final of the 2022 World Cup; yet, thanks to Messi's brilliant play, all of those predictions have been proven wrong. At the 11-meter mark, M10 opened the scoring with a goal. Before providing two assists that led to Julián Alvarez scoring a pair of goals that helped Argentina to a 3-0 victory and a spot in the championship game of the World Cup 2022.
When South American supporters had not yet begun to get excited about Messi's return, they were forced to hear some news that was not too pleasant. As a result, it would appear like Messi is suffering from an injury, more especially one affecting the hamstring region.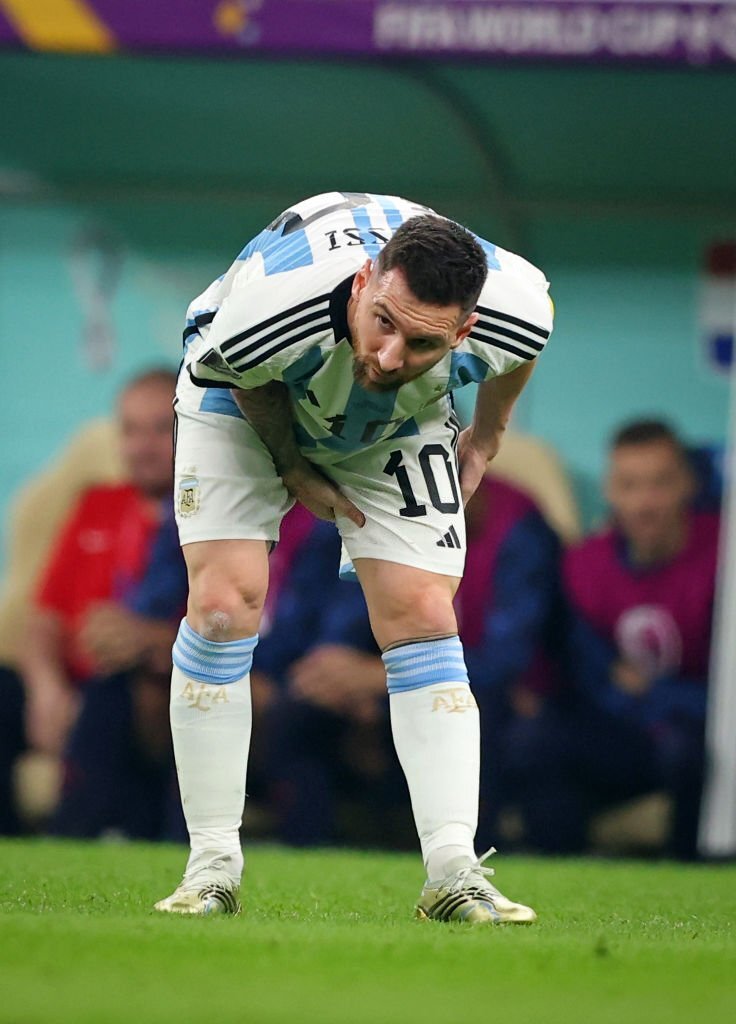 During the semifinals, Messi would frequently rub the area of his left thigh by reaching behind his back. This move was performed by Messi a number of times throughout the game. Even when he made his way into the tunnel during the break, he moved more slowly than usual and appeared to be limping. It is highly possible that Lionel Messi sustained an injury as a result of Croatian players fouling him an excessive number of times throughout the game.
"It's fine, I can see that everything is still in great shape. I make sure that I am in peak physical shape before every game. Playing with such a high level of intensity and for such a long period of time is not a simple task, but I believe that everything is going well "Messi was generous. immediately following the match versus Croatia.
Even if the South American superstar has provided an update on his health, he is required to wait for the outcomes of more examinations before it can be determined whether or not he has sustained an injury.
In most cases, the hamstring region is the source of difficulties associated with muscle strain. Players frequently have this type of injury, which is both the least serious and the most prevalent. Therefore, if the problem was merely muscle stress, Messi will be able to make a full recovery shortly and participate in the championship game. If however M10 sustains injuries that are more serious, Argentina will suffer a significant setback.
When asked to comment on the significance of Messi, the Argentina coach found it difficult to find the appropriate words to describe: "Even if I am Argentine and stating the obvious, we can't deny that Messi is a fantastic player despite the fact that I am from my country. The game that is considered to be the best ever played in the history of football. Think about it, every time Messi plays, the whole team has greater incentive to play, and that alone makes everyone feel joyful. Messi is the driving force behind the team's success. It's a privilege to be in charge. guide him. What else can I say about the incredible talent of Messi?"
Argentina coach assigns 'historical responsibility' to Messi's hands
Following an exuberant 3-0 victory against Croatia, Argentina has officially qualified for the 2022 World Cup final. Leo Messi was the only player with such excellent form, scoring one goal and dishing out two assists. When coach Lionel Scaloni saw the student's proficiency, he was at a loss for words.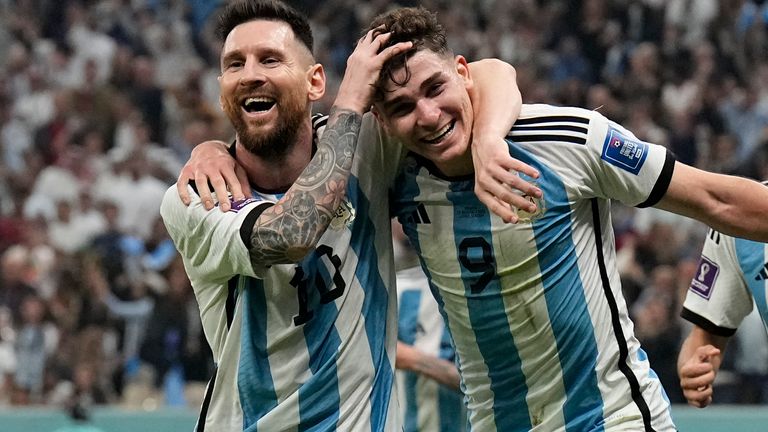 "Although mentioning that I am Argentinian may seem a bit redundant, Messi must be acknowledged as the best player in the annals of football. Consider the fact that whenever Messi plays, the entire team participates. to play more; just the thought of it makes everyone happy. It's a privilege to guide him. What else is there to say about Messi's skill? "coach Lionel Scaloni was animated in the conference room.
The 1978-born military chief is confident that Messi's elevation will lead Argentina to victory: "As an Argentine, I always have difficult-to-explain dreams, including one to the World Cup final. Argentina plays considerably more aggressively with Messi on the team, and we will create history. I appreciate the Argentine people's support."
Argentina sets a record by making it to the World Cup 2022 final, giving them two final appearances in big competitions. They won the Copa America in 2021 after making it to the championship game. This is also Messi's second personal appearance in the championship game on the World Cup stage. Messi's Argentina lost 0-1 to Germany in their previous World Cup match.
Messi now has a better chance than ever to end his amazing career by winning the one title that remains.