El Futbolero claims that the first time they met again after the FIFA World Cup final at Paris Saint-Germain (PSG), Lionel Messi and Kylian Mbappe had a tense exchange.
Argentina and France competed in what was arguably the best World Cup final in history, with Messi and Mbappe serving as the two main characters. Following a 3-3 tie following extra time in their match at Lusail Iconic last month, La Albiceleste took home the championship.
Mbappe became the second player in World Cup final history to score a hat trick, but it was in vain as France lost the title for the second time in a row.
With the victory and his two additional goals in the game, Lionel Messi earned the final silver trophy to his collection. Emiliano Martinez, a teammate of Messi, constantly made fun of Kylian Mbappe during Argentina's post-final celebrations.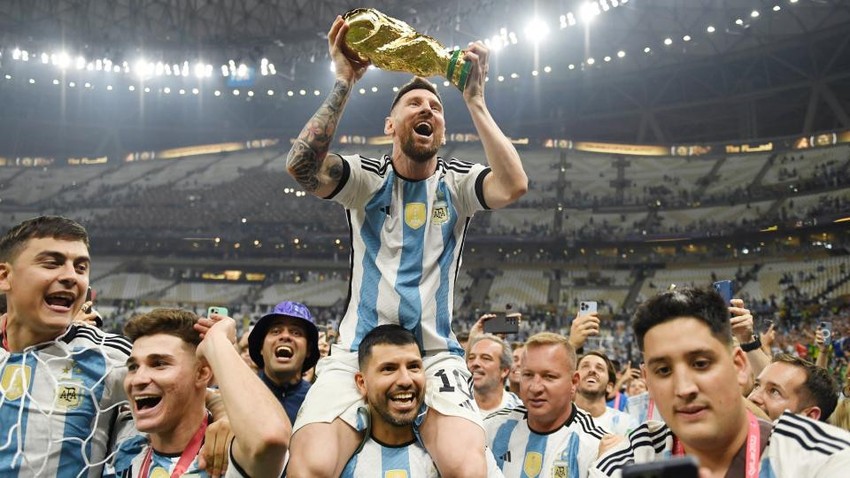 As a result, many believe their upcoming reunion at PSG will be extremely unpleasant. The aforementioned insider claims that Messi and Mbappe's recent reconciliation was quite forced and phony. However, after the two participated in a joint training session, everyone in the club agreed that they might get into a cold war.
For the purpose of success in the nation and in the important European arena known as the UEFA Champions League, the members of the great team in Paris are working incredibly hard together.
After 18 games, the team of coach Christophe Galtier is presently in first place in Ligue 1 with 47 points. They have 6 more points than Lens, the team in second place. PSG also easily advanced to the UEFA Champions League round of 16, where they will play Bayern Munich on February 14 in a thrilling match. If they want to defeat the Bavarians, Messi, Mbappe, and Brazilian forward Neymar will all need to be at the top of their games.
In a 2-0 victory over Angers on January 11, Lionel Messi made his comeback to the PSG lineup. Kylian Mbappe, meanwhile, was not there for this game since he was on holiday. Mbappe then went back to training and is constantly working hard to make the squad that will face Rennes on January 15. Four days later, PSG will compete against Ronaldo's Al Nassr club in Saudi Arabia.
For the first time since the World Cup, supporters can now watch all three of Paris' attacking talents play together. In 20 games this season for Galtier's team, Messi has 13 goals and 14 assists. Mbappe is also in excellent form; in 22 games this season, the French sensation has 20 goals and five assists. Neymar also contributes significantly to the club's overall success.
While the national championship trophy appears to be within reach, PSG will need both Messi and Mbappe, as well as Neymar performing at full strength, if they wish to realize their long-standing Champions League goals.