In the event that they meet in the semi-finals of the 2022 World Cup, defender Achraf Hakimi is looking forward to competing against Kylian Mbappe, with whom he currently plays for Paris Saint-Germain.
On his own personal page, Hakimi added, "See you soon, my friend," and attached Mbappe's account to the status line. "See you soon, my friend." Both are members of the same team at PSG and are very good friends. When Morocco competes against France in the World Cup semi-finals in 2022, Hakimi and Mbappe will go head-to-head against each other.
When both Hakimi and Mbappe are at the top of their games at the 2022 World Cup, this should prove to be an intriguing matchup. Hakimi played an important role in Morocco's victory over Portugal in the quarterfinals, which Morocco won 1-0. This squad made history by becoming the first one from an African country to advance to the semifinals of a World Cup competition.
Mbappe and the French squad won their match against England by a score of 2-1. The presence of "Les Bleus" improves France's prospects of successfully defending its World Cup crown. Mbappe is presently in first place on the list of top scorers at the World Cup with five goals, one more than Lionel Messi has scored thus far. After 5 games, Hakimi has one assist to his name.
The mission of the Moroccan defense is to limit Mbappe's opportunities for success.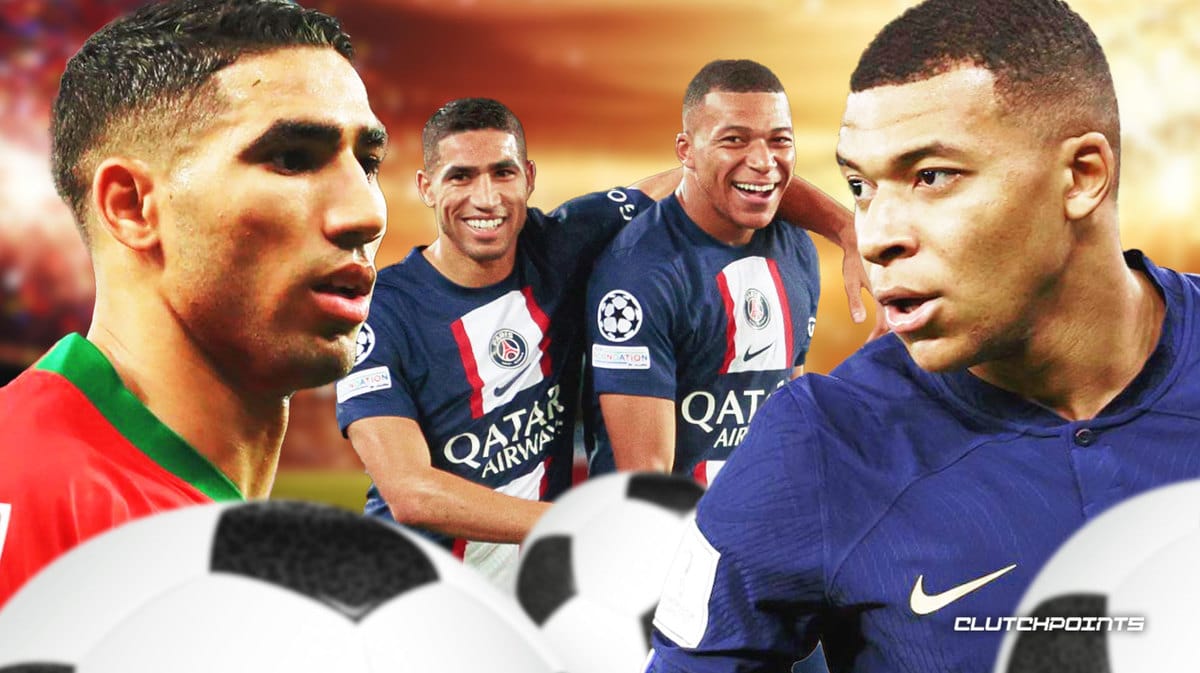 Mbappe and Hakimi had a disagreement at PSG in the month of September. A video that was uploaded by Marca showed Mbappe yelling at his close friend, saying: "Have you seen the portion that plays in slow motion? You have to give the ball to me ". Hakimi didn't seem to protest. He replied: "I see. I'm sorry".
The spearhead, who was 23 years old at the time, yelled out straight away, "Sorry is not enough, you have to pass the ball to me." Mbappe and Hakimi reconciled their differences after this incident, and they have continued to enjoy a cordial friendship up to the present day.
On the 15th of December, France and Morocco will compete in the semi-final round of the tournament.