The 1-3 loss to Lens in the last match exposed the serious effects that PSG are suffering from the 2022 World Cup.
PSG is one of the teams with the most players going deep in the 2022 World Cup. This shows the extremely quality human resources of the "rich man" of Paris but also brings many disadvantages to them.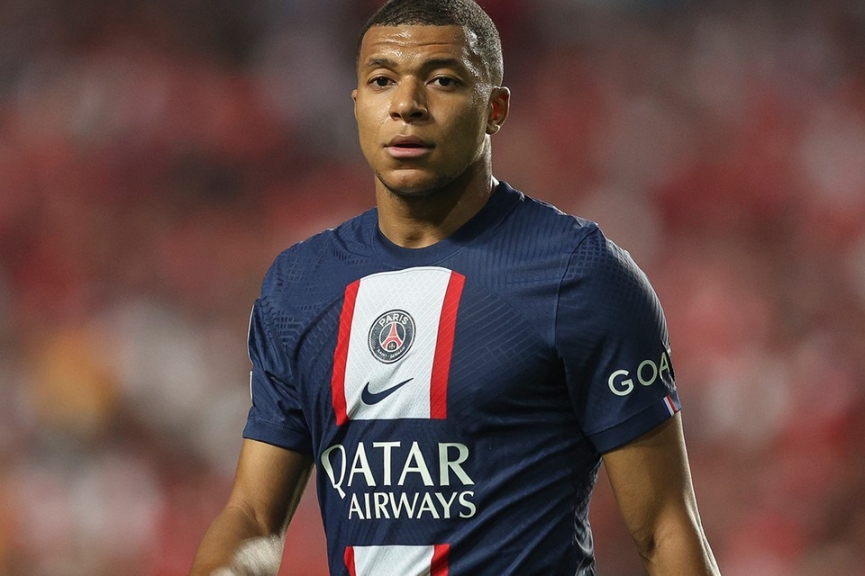 Worth mentioning, all three stars in the attack of coach Christophe Galtier, Messi, Neymar and Mbappe, are being greatly affected after the tournament in Qatar ends.
Most recently, Kylian Mbappe and Achraf Hakimi were officially announced by the PSG captain to be given a few days off to recover. Accordingly, Mr. Galtier said:
"They went very far in the last World Cup. Achraf Hakimi played every game for Morocco. Mbappe too, he has some excellent performances and is the top goalscorer in Qatar. , reaching the final makes his fitness not guaranteed, but Mbappe's determination to continue playing for PSG is great."
"I respect that but rest at this moment is essential for Kylian Mbappe."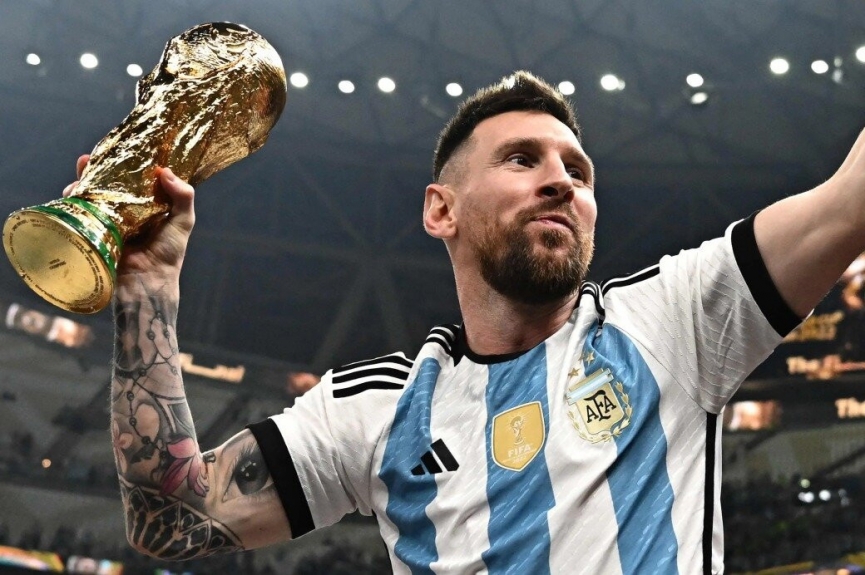 Meanwhile, Argentina's No. 1 star, Lionel Messi, has not yet returned to join his teammates at PSG. Coach Galtier himself in a recent press conference also confirmed that the 35-year-old striker is still busy celebrating the World Cup in his homeland.
Of course, after what Messi has done, he fully deserves to enjoy his achievements. However, the long time without wearing shoes on the field made many fans doubtful about the ability of M10 to catch up after returning to play.
In a related development, Messi and Mbappe's good partner in the attack, Neymar, is also showing a lot of negativity by the 2022 World Cup. Despite returning to play immediately like Mbappe, the Brazilian star has showed that he could not stabilize his psychology after the shock in the quarter-final against Croatia.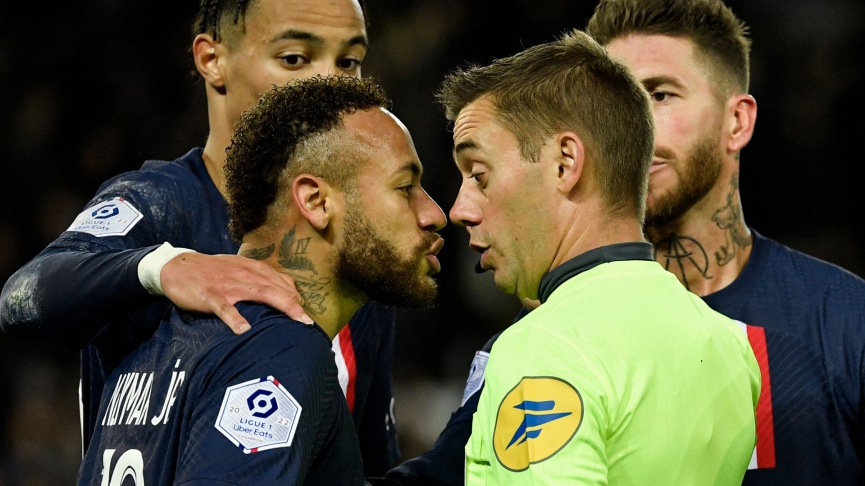 Currently, Neymar is still suspended after an ungainly red card in the PSG vs Strasbourg match. It is also unclear whether Mr. Galtier will continue to use the Selecao striker in the upcoming match against Chateauroux.
In general, PSG are having a lot of trouble with their No. 1 stars after the World Cup closes. The biggest example is their last 2 struggling matches with Lens and Strasbourg. However, with 44 points (4 points more than the second team), the right to self-determination in Ligue 1 this season is still in the hands of coach Galtier's teachers and students.
And also very fortunate that the extremely important tournament, the UEFA Champions League, will return in a month. From now until then, PSG has enough time to stabilize their personnel situation.
Messi has not yet returned, PSG received more bad news from Neymar
Messi and his teammates have not yet reconnected after the World Cup, but Neymar's terrible red card against Strasbourg just cost PSG a significant victory.
This morning, PSG defeated Strasbourg 2-1 in the Ligue 1 round of 16, but their victory is far from complete. Neymar, their number 10 star, had to get a red card for careless mistakes.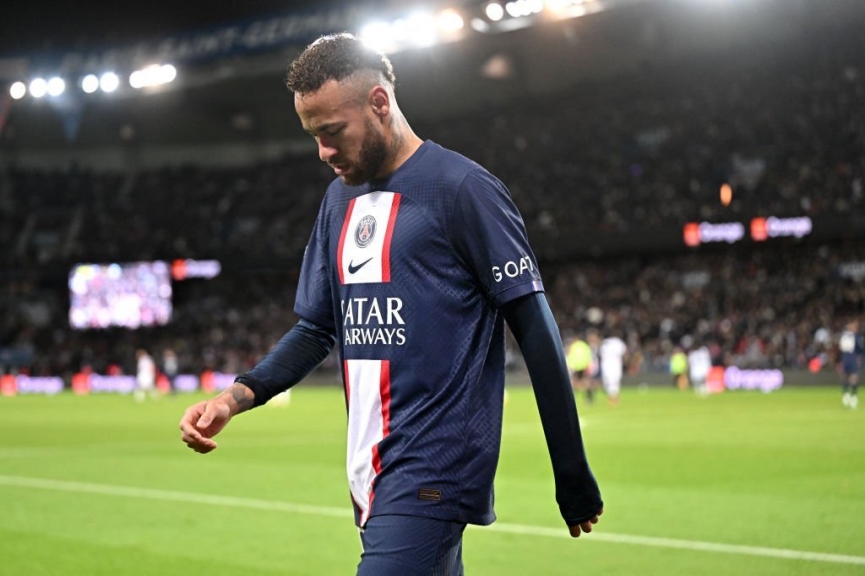 Neymar had to collect two straight yellow cards in the 61st and 62nd minutes in particular, one for a cold play mistake and the other for a penalty kick inside the penalty area. After being dismissed, the Brazilian star was unhappy, according to Canal+, and fled the Parc des Princes before the game was over.
Neymar will undoubtedly miss PSG's following game after being given an indirect red card. The newest information from RMC Sports indicates that Neymar's punishment might not be limited to one game.
The LFP's disciplinary committee will meet just to consider the Neymar situation in secret, this source specifically stated. Accordingly, PSG's No. 10 might receive a fine or miss the following two games depending on how serious the infraction was.
Since a player ordinarily serves a one-match suspension for receiving two yellow cards, this is seen as an exceptional circumstance. However, Neymar's strong response to referee Clement Turpin when he indicated that it was normal for the opponent to consistently play poorly and that it was okay to issue him a yellow card may hold the key.
According to statistics, Neymar was fouled up to six times during the game against Strasbourg, which is also the most this season. Number 10 in Ligue 1 has experienced "hacking" nine times in a single game, which was the encounter against Montpellier in February 2020.
Neymar's two-match suspension would be a major setback for PSG given that Messi and co. have not yet reconnected.
Additionally, the Brazilian star's time on the field gives him a chance to rebuild his speed, thus the suspension at this point is obviously quite detrimental. Neymar's morale may be affected by it, especially in light of Brazil's disappointing World Cup performance.