Manchester United needed something special to beɑt Charlton Athletic in the Carabao Cup quarter-finals, fearing that a 1-0 lead would not be enough.
Erik ten Hag made a substitution midway through the second half, and Marcus Rashford came through with two goals to make it 3-0.
Rashford is a player who can't seem to stop scoring. Even ignoring his World Cup exploits, his club record has been outstanding.
His form in the build-up to this weekend's Manchester derby could not be better.
This season's Marcus Rashford record
The forward has now scored in seven consecutive games, including eight straight at home.
This latter record of goals in home games surpasses Wayne Rooney's, the club's all-time leading scorer.
Rashford now has 108 first-team goals for Manchester United after passing the 100-goal mark last year.
He has 15 already this season and is on track to break his personal best of 22 in all competitions.
Rashford also has six assists, bringing his total goal and assist contributions this season to 21 in 25 games.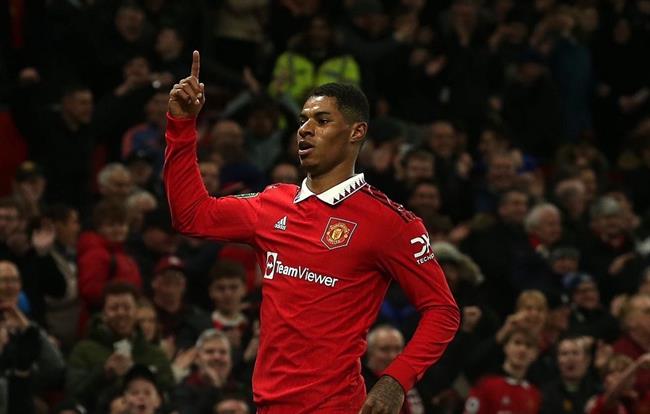 Rashford is invaluable
Marcus Rashford is invaluable to Manchester United when he is in this form. Manchester United would not even pick up the phone to respond to a club's offer to buy him.
The England international forward is unstoppable and has completely reversed his sluggish form from last season, when he only scored five goals.
Rashford, as well as manager Erik ten Hag and striker coach Benni McCarthy, deserve credit.
Rashford's long-term contract must be a priority, with his negotiating position strengthening with each passing day.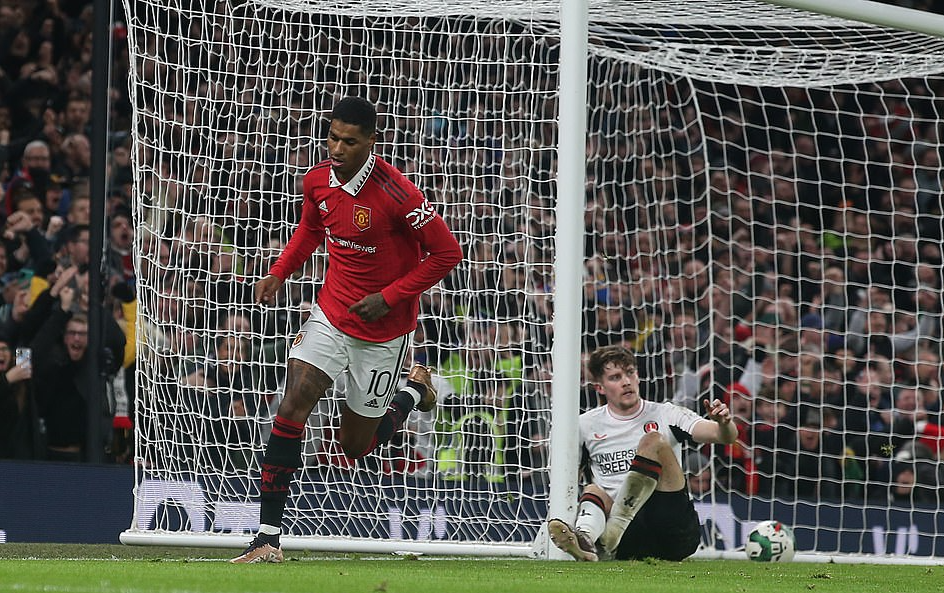 Ten Hag was pleased with Manchester United's League Cup victory, but wished the game had ended sooner
The Premier League club defeated Charlton 3-0 to advance to the semi-finals, with a late Rashford double ensuring victory.
Erik ten Hag said Manchester United "did the job" in beɑting Charlton Athletic in the League Cup quarter-finals, but his team should have finished the tie sooner.
At Old Trafford, Brazilian winger Antony gave United a 21st-minute lead, but it wasn't until Marcus Rashford's late double that the hosts secured their place in the semi-finals.
"I said before that we had to get to the semi-finals, and we did it," United manager Ten Hag said. "We had to finish the game early on but, in the end, the objective was getting to the semi-final, so compliments to the team.
"The only thing I don't like is that we had to finish the game early, finish the scoring chances, or take an extra pass."
Rashford, who came on as a second-half substitute, added a brace to his tally of seven goals in his last seven games and 15 for the season across all club competitions.
"I've said many times that when he puts himself in position, when the team puts him in position, one-on-ones, he will score," Ten Hag said. "And that is exactly what he is doing right now. So, if he maintains his focus and exerts the same amount of effort, he will continue to score."
Dean Holden, manager of Charlton Athletic, praised his players' efforts but urged them to refocus for Saturday's League One match against Barnsley.
"Pride in our performance and pride in how we represented ourselves as a football club — on and off the field," Holden said. "We rode our luck for the first 20 minutes, but we defended the box really well — what Premier League club comes here and doesn't have to ride their luck? As a result, we grew into the game.
"We were almost there. How many times on the counter-attack did we come dangerously close to finding that final pass, that final moment? We simply couldn't find it. I'm disappointed that we lost the game. We're attempting to instill a winning culture in the team.
"This can't be right after the Lord Mayor's performance," Holden added. "We've got Barnsley to deal with this weekend."