Josko Gvardiol, a defender for RB Leipzig and Croatia, has received an offer from Manchester United in the amount of £77 million.
Foot Mercato reports (via Express) that Manchester United have made an offer for £77 million for the center defender position held by Josko Gvardiol of RB Leipzig. Gvardiol plays for Croatia. Competitors Manchester City and Chelsea have also submitted their offers as well.
The Blues have put up an offer for £82 million, which is little lower than the City bid of £86 million. City currently has the highest offer. A number of other elite clubs, including Bayern Munich, Real Madrid, and Barcelona, are also showing interest in the 20-year-old player.
It should not come as a surprise to see the finest players from Europe lining up in the center-back position. This season, the 20-year-old defender has been one of the top defenders in Europe, despite the fact that he is still relatively young, and he is also doing an outstanding job in the rear for his country at the FIFA World Cup.
The central defender has started every game for his country and has been a part of the defense that has allowed only one goal in those five games. His performance in the quarterfinal match against Brazil, which the Croats won 5-3 on penalties, was absolutely nothing short of amazing.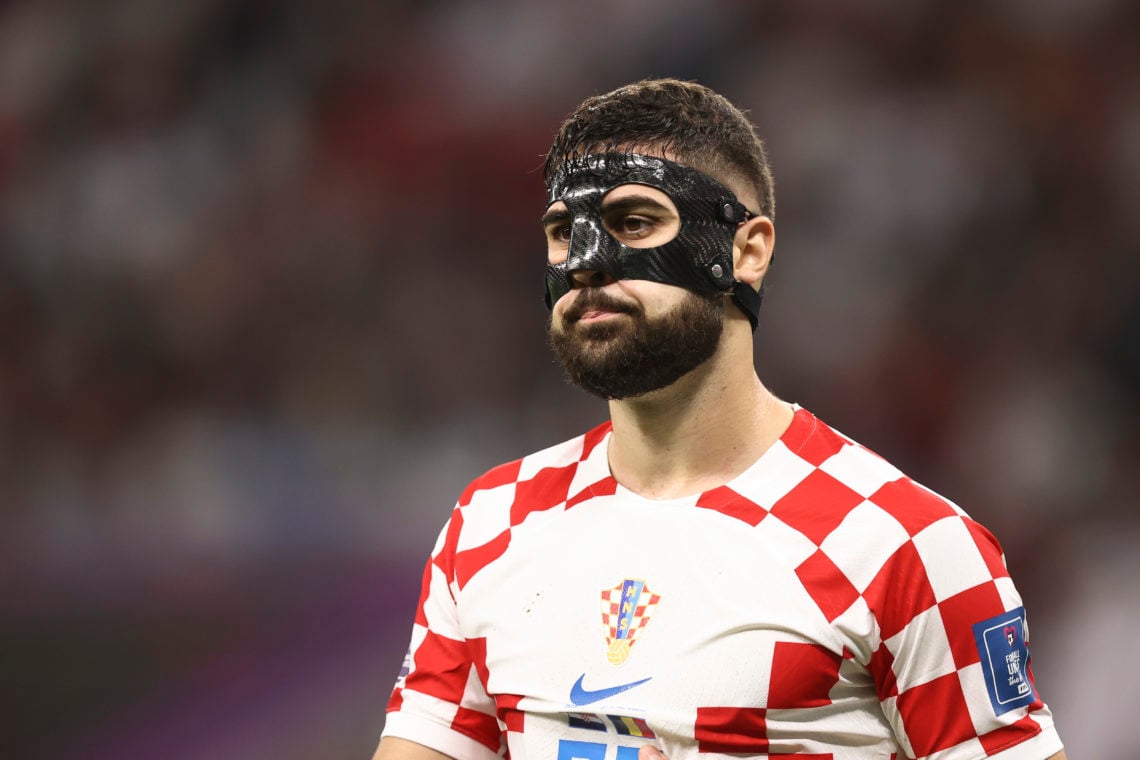 Even for Leipzig, he has been a monster in the middle of the defense. It appears like Ten Hag is eager to add to his backline, and it would be prudent for him to do so as well. In tandem with Lisandro Martinez, Raphael Varane has served as the team's primary defense; nonetheless, the Frenchman has had trouble staying healthy throughout the entire season.
Other center backs such as Harry Maguire and Victor Lindelof face an unclear future. This is especially true for the former, who has gone further down the depth chart at the club than Victor Lindelof has. Adding a defender like Gvardiol brings many advantages.
The 20-year-old player has demonstrated his defensive awareness, leadership, and quality to lead the back line despite the fact that he is still relatively young. It should come as no surprise that a number of clubs are interested in signing him, given that he has already demonstrated his worth on the most important platform there is.
If Manchester United are successful in signing the Croatian defender, he has the potential to captain their defense for at least the next decade. It is prudent for the Red Devils to increase their offer in order to secure the center defender's signature rather than risk losing him to a competing club that has a higher offer. The center back is likely to give back more than his price tag.
Manchester United boss Erik ten Hag compares Marcus Rashford to Kylian Mbappe
Manchester United boss Erik ten Hag thinks Marcus Rashford can match Kylian Mbappe.
Mbappe became the first adolescent to score in a World Cup final since Pele in 1958 against Croatia.
Rashford scored three goals for England in the group stage, joining Sir Bobby Charlton in 1966.
Ten Hag compared Rashford to World Cup winner Mbappe, who is expected to depart PSG before his contract expires in 2024.
"From the first moment, I noticed enormous promise," Ten Hag remarked of Rashford before England's quarter-final loss to France. "To unlock the potential, Marcus's positioning on the back of the defending line is practically unmatched.
"Mbappe is like him now. But when Rashford gets in that position, he's excellent, and he's improved out of possession.
"He won the ball for the team in the second goal against Wales, and (Phil) Foden finished. I see him do that all the time, the first press. He's doing England well.
"I first told him to smile at training. We try to give him fun exercises. They must be successful and cheerful since happiness provides you energy. Happy when you see the benefit.
"Marcus always arrived to Carrington with a smile and left with one. Working with him was fun from the start. I admire his finishing ability.
"His headed goal against West Ham United was rare. But he's investing in it, I provoked him a little bit, he worked with our specific trainers on finishing with headers, and you see the benefit.
"He plays on the shoulder from the defending line, so make sure you're coming in such scenarios because it's incredibly difficult to stop him."
In October, Rashford said he was "not in the right headspace" last season and happier this season.
The 25-year-old scored eight times for United this season, including nine Premier League points against Liverpool, Arsenal, and West Ham. Rashford scored only five goals last season.
"I don't know everything," Ten Hag remarked of Rashford's personal life. "I won't invade their privacy. I also discuss their personal lives. Definitely."