Marcel Brands, Director of Football at PSV, has told Manchester United what they need to do in order to complete the signing of Cody Gakpo in January.
Gakpo has scored more goals than Erling Haaland this season, demonstrating his excellent form. Haaland has 23 goals and three assists for Manchester City, while Gakpo has 13 goals and 18 assists for PSV.
And the versatile forward continued to shine for the Netherlands at the World Cup. He scored three goals in his first three World Cup appearances, helping his country finish first in Group A.
After defeating the United States 3-1 in the round of 16, the Netherlands faced Argentina in the quarter-finals. Gakpo's World Cup dream, however, came to an end there. Following a tense 2-2 tie after extra time, Emi Martinez helped Argentina advance with a couple of penalty saves in the ensuing shootout.
Gakpo's brilliant performances on the world's biggest stage have only raised his stock. It's now a matter of where he goes in January rather than whether he leaves PSV.
Real Madrid has previously been mentioned as a possible suitor for the 23-year-old.
However, recent reports suggest that the La Liga giants will not sign anyone mid-season, effectively ruling them out.
Manchester United, Liverpool, Southampton, and Leeds have all expressed interest.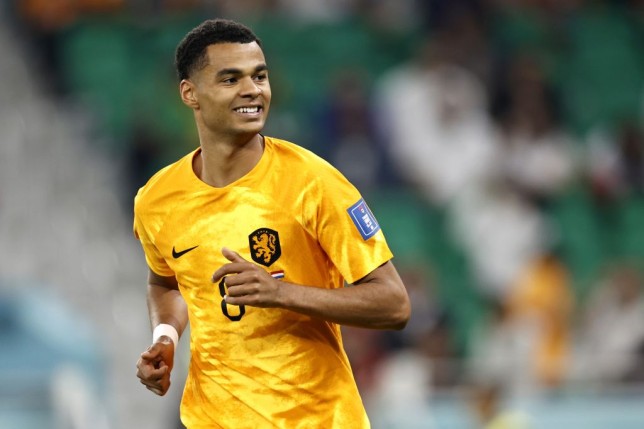 Liverpool appear to be pursuing other targets at the moment, while Southampton and Leeds will be held back by a lack of European football. As a result, Manchester United appear to be in pole position to sign Gakpo.
The star has previously expressed his desire to play for the Red Devils. Perhaps this is due to their Dutch manager Erik ten Hag, who has already brought in Eredivisie players like Lisandro Martinez and Antony.
Star could follow in the footsteps of Ruud van Nistelrooy.
Gakpo may also aspire to be like his current PSV manager, Ruud van Nistelrooy. He left PSV for Manchester United in 2001 and went on to score 150 goals in 219 games for the club, winning several trophies.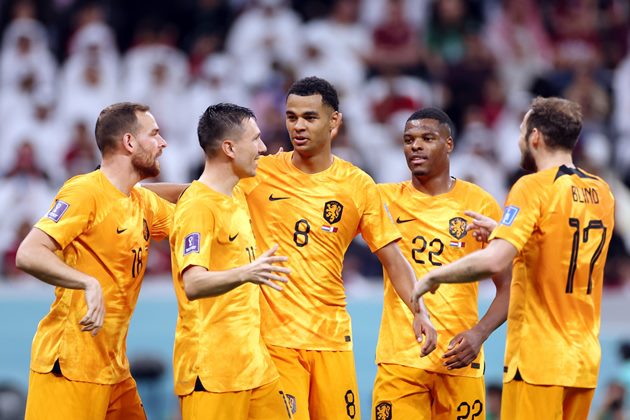 PSV chairman Brands has now spoken out about Gakpo's possible transfer following his World Cup exit. He claims that when signing the attacker, Manchester United must give PSV their record sale. Hirving Lozano is currently on a £38.5 million move to Napoli.
Second, Manchester United must be "the best bid for Cody's plans."
"In January, only 10/12 clubs can afford Cody Gakpo," Brands declared (via Fabrizio Romano). "Let's see if it happens — it has to be a PSV record sale as well as the best bid for Cody's plans."
"We still have no official bids." Let's see if any club is willing to pay big money in January."
Man United's first demand is fairly straightforward. They must pay far more than £38.5 million for Gakpo, possibly as much as £56 million.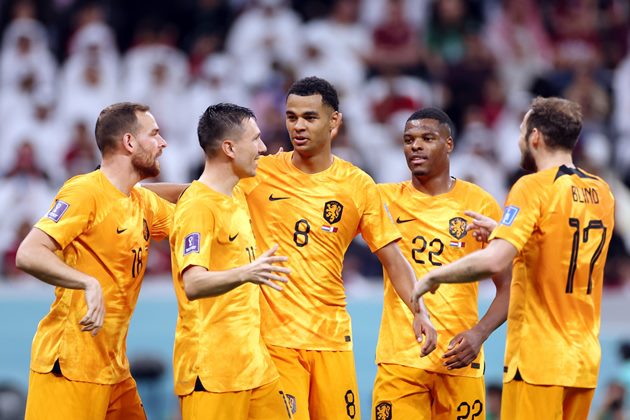 The second demand, on the other hand, is effectively out of their hands. This is due to the fɑct that Gakpo will have a large sɑy in where he ends up, as both he and PSV want to ensure that his talents are not wasted.
What Manchester United can do is show Gakpo how he will fit in at Old Trafford. This will be delivered directly from Ten Hag.
He'll try to persuade Gakpo to join by telling him he's Cristiano Ronaldo's replacement up front. Given Ronaldo's massive achievements during two spells in Manchester, many players would love to take on this challenge.