Many Manchester United fans are wondering if the Reds are still in the Premier League title race after a brilliant derby comeback against Manchester City.
After 18 games, Erik ten Hag's side has closed the gap on champions Manchester City to one point. United travel to Crystal Palace on Wednesday, while the Blues host Tottenham on Thursday.
Following the Eagles, we will play Arsenal, who currently hold a commanding lead at the top of the table. The Gunners lead by five points, but their next game is on Sunday against Tottenham Hotspur.
With Liverpool losing 3-0 to Brighton & Hove Albion, they are now 10 points behind Manchester United, and some fans may be forgiven for thinking the team is well ahead of schedule under the manager and dreaming of success this season.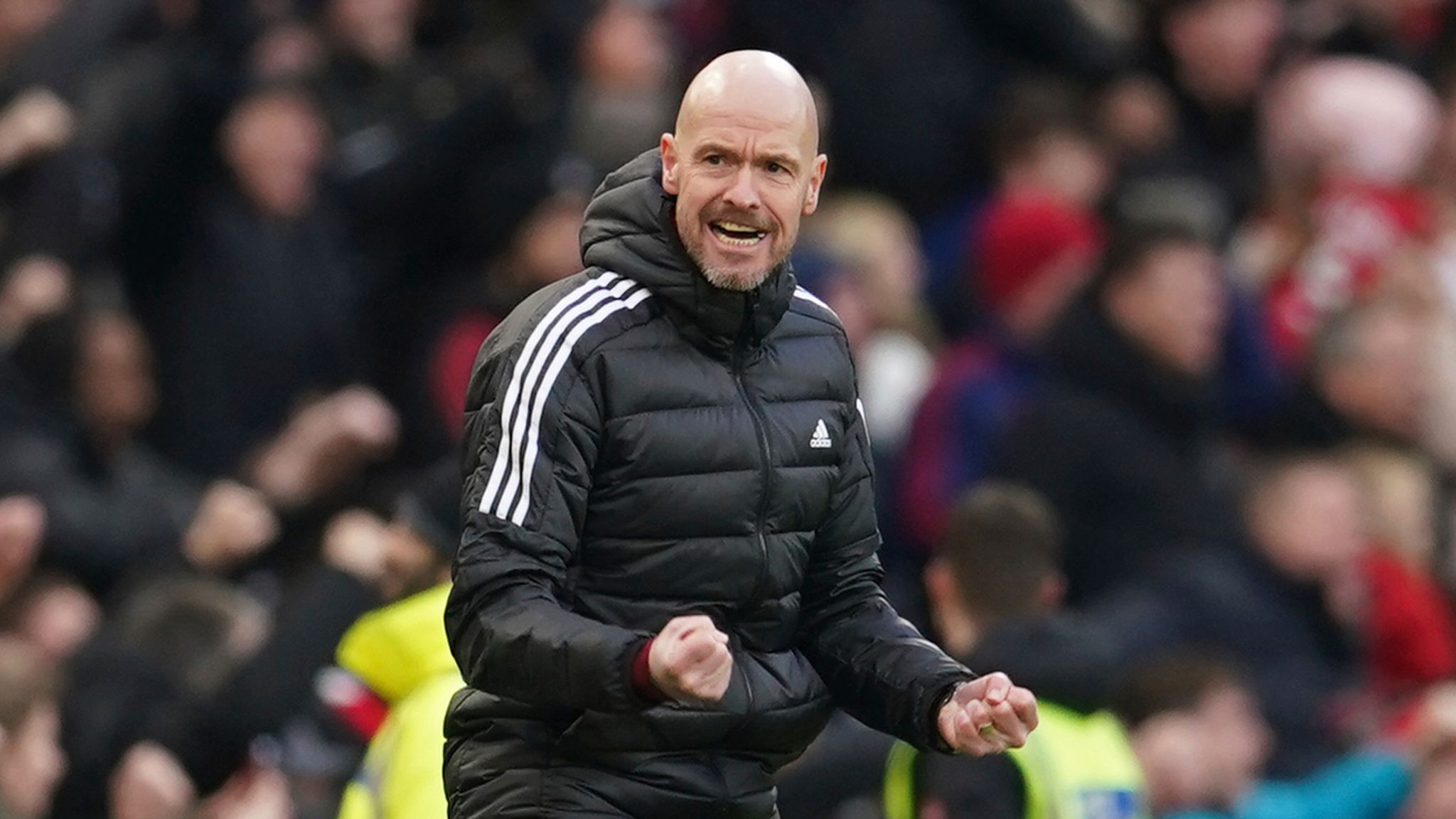 Ten Hag's responses to the inevitable question were pragmatic and possibly realistic, but he did sɑy he will allow fans to dream and reiterated his desire to win some form of silverware in 2022/23.
"I think we can talk about titles in January," he said. "We're not even halfway through, and I believe there's a lot more to come, a lot of games, but also a lot to work on in our game. I am confident that we can achieve something this season, but there is still a long way to go before restoring Manchester United to their rightful place. The project isn't just for this season.
"Of course, I want to accomplish something this season and will take it one game at a time.
"I think that's the correct conclusion," he said of taking each match one at a time. "It's a step forward, and faith has returned. We're headed in the right direction, but there's still a long way to go. You've seen today that City is the best playing team in this league, with Arsenal a close second, and if we want to win, we need to work out of possession.
"There must have been excellent defending, which they did, but they still have the quality split moments seen today. They score with a single error."
"Fans may fantasize, but we are not," the Dutchman admitted during a press conference at Old Trafford. We must remain grounded and acknowledge that we still have a lot to learn about our game. We can't possibly lose control of the game so quickly after halftime.
"It is unnecessary to fall. We must follow the rules and, as we did in the beginning, step up from the back to learn how to control such moments. This is also top football, and small details make a big difference, so we must continue to work on it and improve."
"I believe it's a process," the manager said. "We're getting closer, but there's a long way to go. We are on the right track and are pleased with the results; this is self-evident; however, we must also see with our own eyes that significant investment is required if we are to be successful.
"We have a long way to go."
The next test will be on Wednesday night at Selhurst Park, followed by a match against league leaders Arsenal the following Sunday.