Manchester United are considering signing the 'next Luis Suarez' in the transfer market after Wout Weghorst's future remains unknown. Coach Erik ten Hag made it clear that the decision for the Dutch striker has not been taken into account because at the moment, he is trying to maintain the focus of the team.
Weghorst has scored just one goal in 13 appearances for United since joining the club on loan from Burnley in January. But he helps Man Utd play well with the ability to press non-stop, active as a 'number 10' while Marcus Rashford is the main attack spear.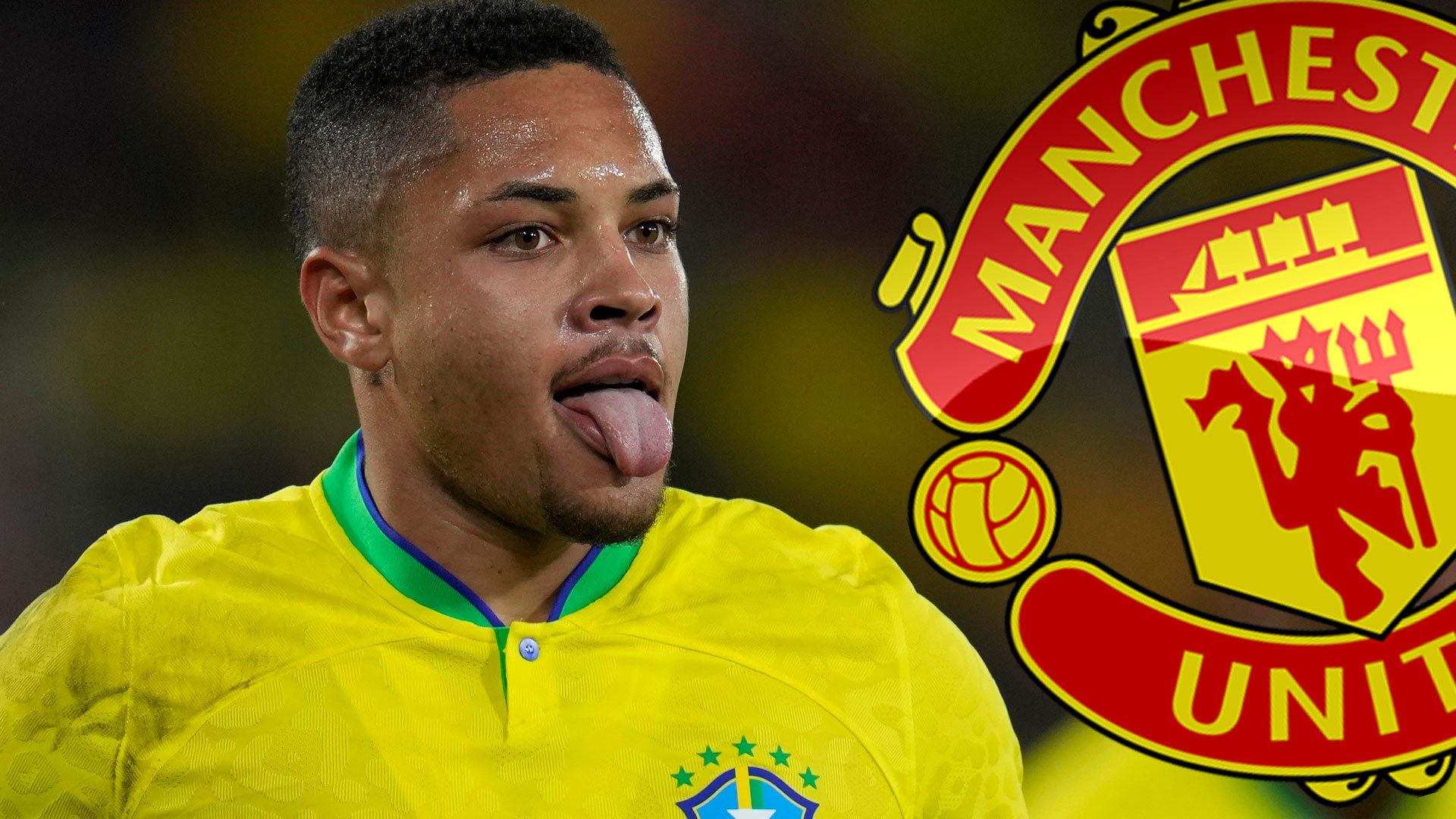 Man Utd target
Therefore, the 30-year-old's failure to score many goals is not necessarily a disappointing signing. In fact, Weghorst played a key role in the Carabao Cup final victory over Newcastle United.
Most recently, after being involved in all three of Man Utd's goals in a 3-1 FA Cup fifth round win over West Ham, Ten Hag described Weghorst as 'the best player on the pitch'.
However, coach Ten Hag refused to confirm whether Weghorst will become a permanent fixture in Man Utd's squad after this summer. That shows that Weghorst can completely leave Old Trafford.
Whether Weghorst continues to stick with Man United, Ten Hag is said to prioritize targeting a long-term striker. In addition to big names like Harry Kane or Victor Osimhen, Ten Hag also wants to bring in young, talented and suitable players.
Therefore, Man Utd is paying special attention to Vitor Roque, the star of Athletico Paranaense, according to the Mirror. The 18-year-old has been named the 'next Suarez' following an impressive start to his career in South America.
Roque was named in the typical team of the Copa Libertadores 2022 before scoring 6 goals to help Brazil win the 2023 South American U20 Championship. An impressive achievement. The player has four years left on his contract with Athletico Paranaense but soon confirmed his plans to go to Europe in the future.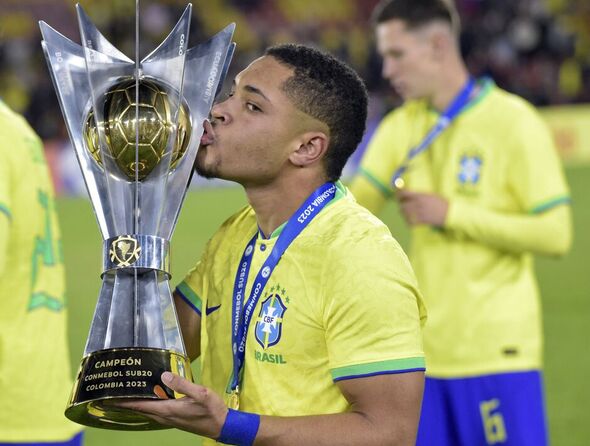 Roque is only 18 years old but playing prominently in South America
"Of course I work hard to get the chance to play in Europe," explained Roque.  "The tournaments I played last year, Libertadores and Brasileirao, will help me prepare well when I go to Europe. I'm happy to be 18, which allows me to compete abroad."
Initially, Roque operated as a midfielder, but later, his physical and tactical characteristics turned him into a striker. Roque is described as very strong, expert in knocking down the defense and quite sharp in the penalty area.
This player possesses speed, intelligent movement and composure in finishing. That's why Man Utd soon pursued Roque. As a talented striker and works well in the penalty area, Roque can lead the Red Devils attack.
Man Utd want to recruit a top-class striker but a new chapter of this team could open with a talented but young player like Roque.
Competing with Arsenal and Chelsea, Man Utd wants to own a 19-year-old 'prodigy'
The 19-year-old signed for Southampton from Manchester City during last summer's transfer window and he has already made 20 appearances for the club in all competitions.
The Belgian has impressed with his strong defensive skills as well as distribution and Daily Mail report that United have joined Arsenal in the race to sign him, while Chelsea are also believed to be keen.
There is no information over the possible asking price but it is particularly mentioned that City have a £40 million release clause which would be active from next summer.
Talent
Manchester United boss Erik ten Hag has a good eye for young talents, having groomed several emerging stars during his time at Ajax. The Dutch manager will be aiming to replicate the same philosophy at United.
Arsenal boss Mikel Arteta is also showing a talent for developing young players having guided one of the youngest squad's in the Premier League to the top of the table.
Lavia would be a fascinating signing as he has shown a lot of potential within a short space of time. The youngster had a brilliant start to the season with Southampton but his progress stalled before the World Cup due to a muscular injury. On his return, he has continued his good form.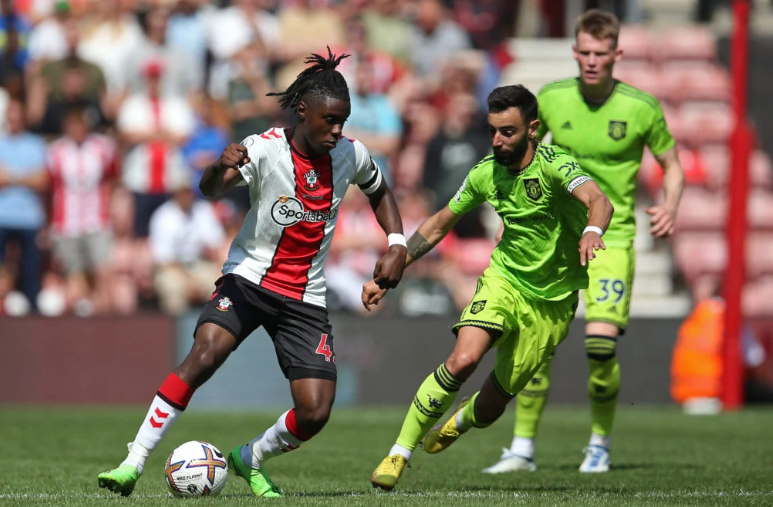 Southampton have been bottom of the league for most of the campaign but Lavia has been one of their few bright spots, having caught the eye with his displays from central midfield.
The Belgian starlet has yet to become a creative presence for Southampton but with age on his side, he has a lot of room for improvement as he enters into the prime phase of his career.
Chelsea reportedly made a stunning £50 million bid to sign Lavia before the transfer deadline last summer and Southampton could consider the price as a benchmark for future talks.
United, Arsenal and Chelsea would benefit from having Lavia in their first team squad. However, City can't be ruled out of the race and they could attempt to re-sign their graduate.