Former midfielder Ryan Giggs hated all Arsenal members during his time with Man Utd and constantly competed with the "Gunners".
In an interview with British newspaper Sportmail this week, Giggs named four players he hated most while at Man Utd. These are Patrick Vieira, Emmanuel Petit, Robert Pires and Dennis Bergkamp.
"I don't like Arsenal. I don't like Vieira because he plays dιrty and often gets away with crime," Giggs explained.
"I don't like Petit because he has long hair.
Giggs in a match with Man Utd against Petit's Arsenal in the English Premier League in the late 1990s.
"I don't like Bergkamp. I always tell myself that Bergkamp is not as good as Eric Cantona.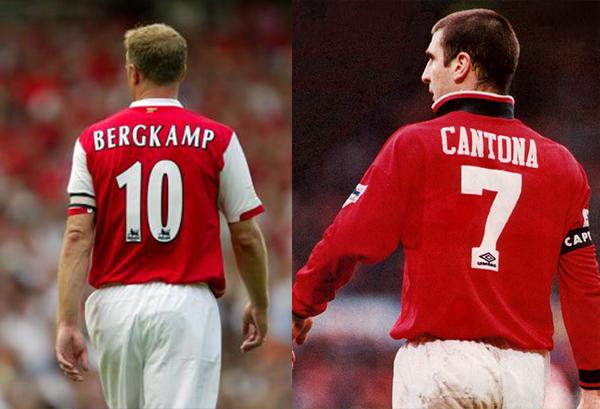 "I don't like Pires though now when you meet Pires he seems to be a really nice guy. I don't even look, don't know them and don't want to. I don't allow myself to appreciate any of these.".
The Welsh player sees this rivalry as motivating him and his teammates. "Arsenal is a top club and that rivalry is everything for Man Utd. At the same time, this rivalry is even deeper than between Man Utd and Liverpool," Giggs continued.
Giggs spent his entire career playing for Man Utd between 1990-2014, scoring 168 goals in a record 963 appearances, winning 13 Premier League titles, four FA Cups, two Champions Leagues, four League Cups, nine British Super Cups, one European Super Cup and one FIFA Club World Cup.