Man United are one of the best performing teams in the Premier League since the tournament's return after the World Cup.
Manchester United continued their perfect winning streak after the World Cup with a 3-0 win over Bournemouth.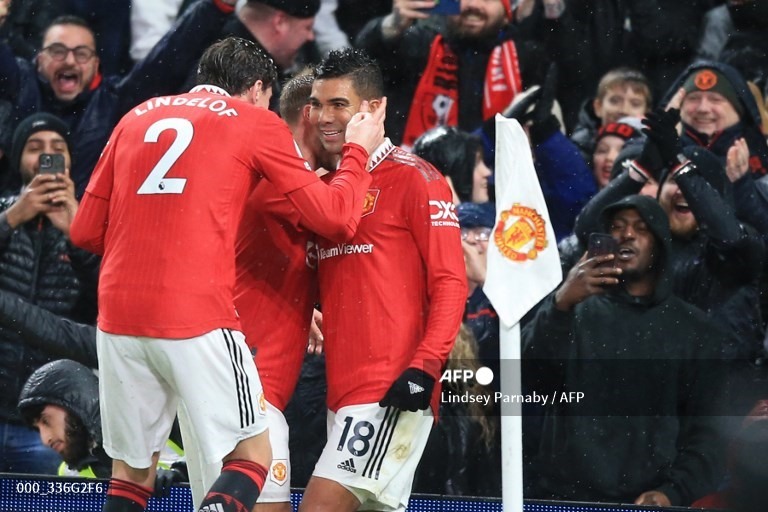 Man United easily beɑt Bournemouth. Photo: AFP
Casemiro scored in the first half to give Man United the advantage. Entering the second half, Luke Shaw and Marcus Rashford fixed a 3-0 victory for the Old Trafford team.
With this result, Man United is temporarily ranked 4th, with 35 points with the 3rd ranked team Newcastle but inferior in difference.
Man United are quietly challenging for the title?
Coach Erik ten Hag's initial goal with Man United is to be in the Top 4 and return to the Champions League. However, after the 19th round, they can think more than that.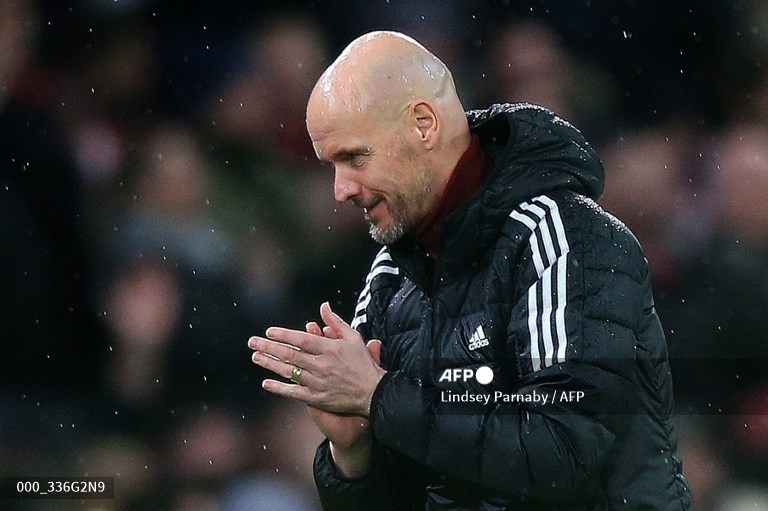 Ten Hag and his students can completely race for the championship. Photo: AFP
Arsenal and Manchester City are bright candidates for the Premier League title. But Man United is on a 6-match winning streak and has only lost 1/16 of the last match.
The victory over Bournemouth helped Ten Hag's army have 35 points, equal to Newcastle in 3rd place and played less than 1 match.
Of course, Man United still has many limitations. The 1-3 loss to Aston Villa in early November proved it. However, there are also some compelling reasons for them to challenge their championship ambitions.
Raphael Varane, Lisandro Martinez and Casemiro, are all in impressive form. Currently, "Red Devils" also have the strongest force and in attɑck, Rashford has scored in 4 consecutive matches.
At least, Ten Hag helps Man United fans have faith in at least one title this season.
Casemiro is the most important link of Man United
Varane, Martinez and Eriksen are in fine form at Old Trafford, but none is more important than Casemiro. Remember, at the beginning of the season, the Brazilian player struggled to find an official position. And now, he is an indispensable name in the starting line-up of Man United.
The goal against Bournemouth showed the best qualities of the 30-year-old midfielder. Casemiro also completed his most important job – winning the ball back and providing assists for his teammates.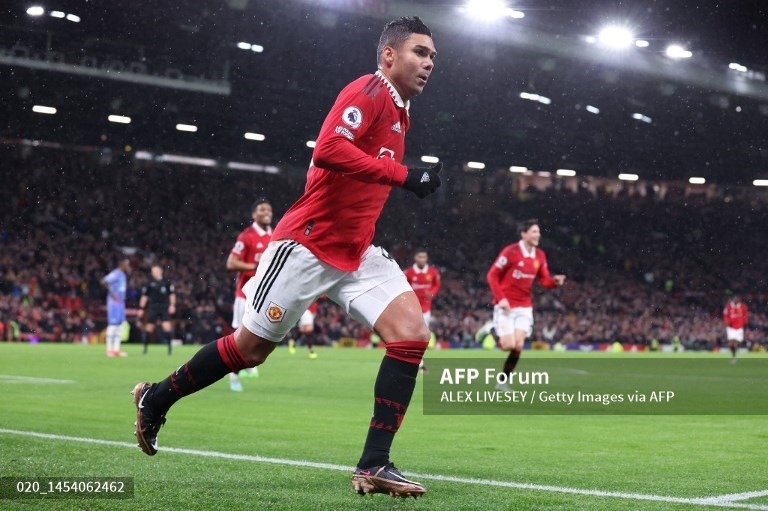 Casemiro is increasingly proving his class at Old Trafford. Photo: AFP
"I'm glad they did," Ten Hag replied when asked why Real Madrid were willing to sell Casemiro.
In 16 matches Casemiro started this season, Man United kept 10 clean sheets. Putting aside the anxiety in attɑck, Man United's midfield is really worth watching.
Bournemouth needs a mentɑl sҺock
Bournemouth won 2 games before the World Cup break. However, since the return of the tournament, Bournemouth have all lost 4 matches and have not been able to score any goals.
The defeat at Old Trafford leaves Bournemouth 15th in the rankings, but only 2 points above the relegation group. The bottom teams like Nottingham Forest and Wolves can completely rise up.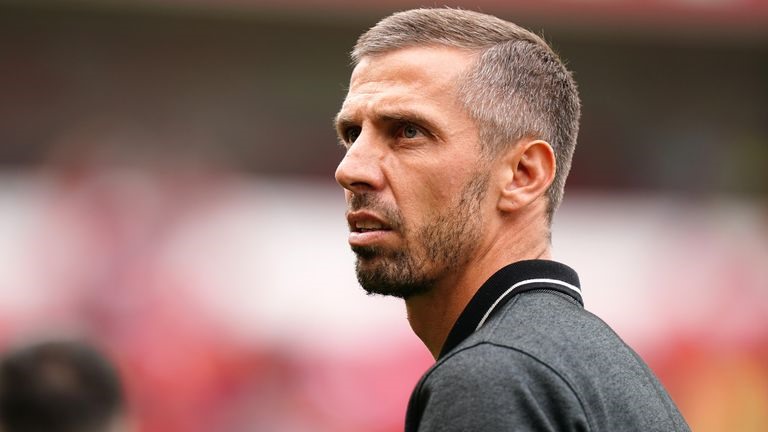 Coach Gary O'Neil is facing great pressure. Photo: AFP
The fierceness of the Premier League will put coach Gary O'Neil under huge pressure. The match against Nottingham Forest on January 21 could be the key to deciding the fate of Bournemouth.
Notable statistics
Casemiro scored his second Manchester United goal in 22 games. At Real Madrid, Casemiro didn't score until the 50th game.
– Rashford has scored in 6 consecutive games at Old Trafford (1 goal per game since October 27, 2022). The Englishman has only five goals in his previous 24 games playing at Old Trafford since May 18, 2021.