Maintaining competitiveness on the pitch with countless titles, thereby increasing the image value of Man.City and continuously earning lucrative sponsorship contracts. It is expected that this financial year, the team that has just won the historic "triple" will be the first team in the world to surpass the revenue milestone of 700 million pounds.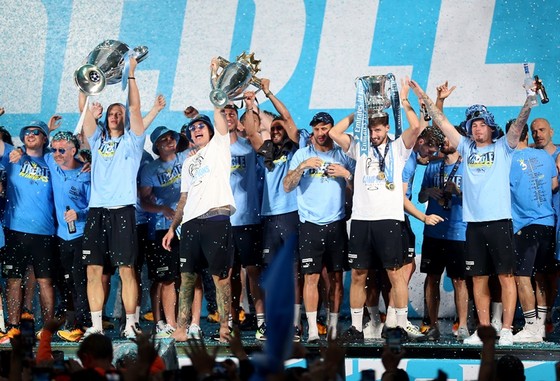 The team that won the Premier League for three years in a row is facing more than 100 charges from the tournament organizers, related to alleged violations of profit and sustainability regulations in the past. But at this point, no one can surpass them in turning success on the pitch into huge earnings. It is forecast that this financial year, which ends at the end of June, the Champions League champions will see total revenues exceed the £700 million mark – knocking the record £594 million in revenue generated in a single financial year by Liverpool. out in the 2021-2022 season. Even surpassing the forecast of £ 640 million in this financial year has just been announced by Man.United and confirmed as a new record.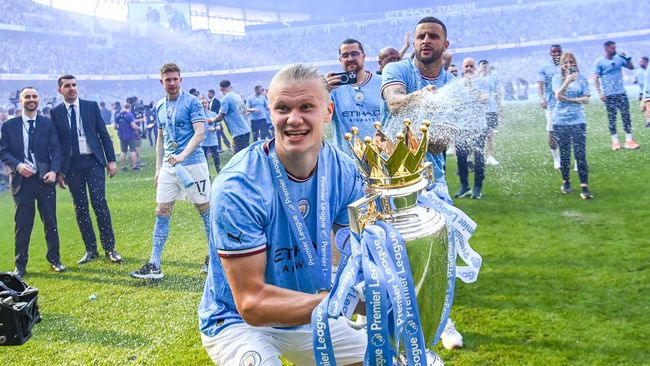 The latest sponsorship deal that the Etihad Stadium team has reached is with the OKX cryptocurrency trading platform, worth £55 million over the next 3 years (instead of £ 15 million/year in the old contract) to be name tag on workout clothes. Man.City CEO Ferran Soriano said: "We are enjoying the fruits of our hard work. This year sales will reach over £700 million. This is a British record and we are probably number one in Europe and in the world as well. We have a good football club, we are playing very good football and we are winning a lot. Four days after winning the Champions League, our sales were as high as what we usually sell in a month. This comes with winning and playing nice football. People watch us, they love our football and they become fans.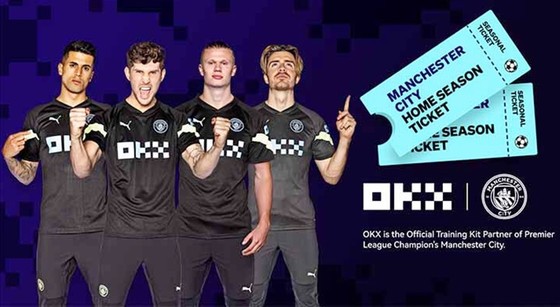 Cryptocurrency trading platform OKX must raise another £10 million upon signing a new 3-year contract.
However, so far, coach Pep Guardiola has not clearly "benefited" from it. His squad has now lost captain midfielder Ilkay Gundogan but has just added midfielder Mateo Kovacic from Chelsea with an initial value of only £ 25 million. The targets are young midfielders of Celta Vigo, Gabri Veiga or central defender Josko Gvardiol so far have not shown any signs of being completed.