Assim Madibo and Boualem Khoukhi of Qatar and Bamba Dieng of Senegal in action during their FIFA World Cup Qatar 2022 Group A match on Friday at Al Thumama Stadium in Doha. (Reuters)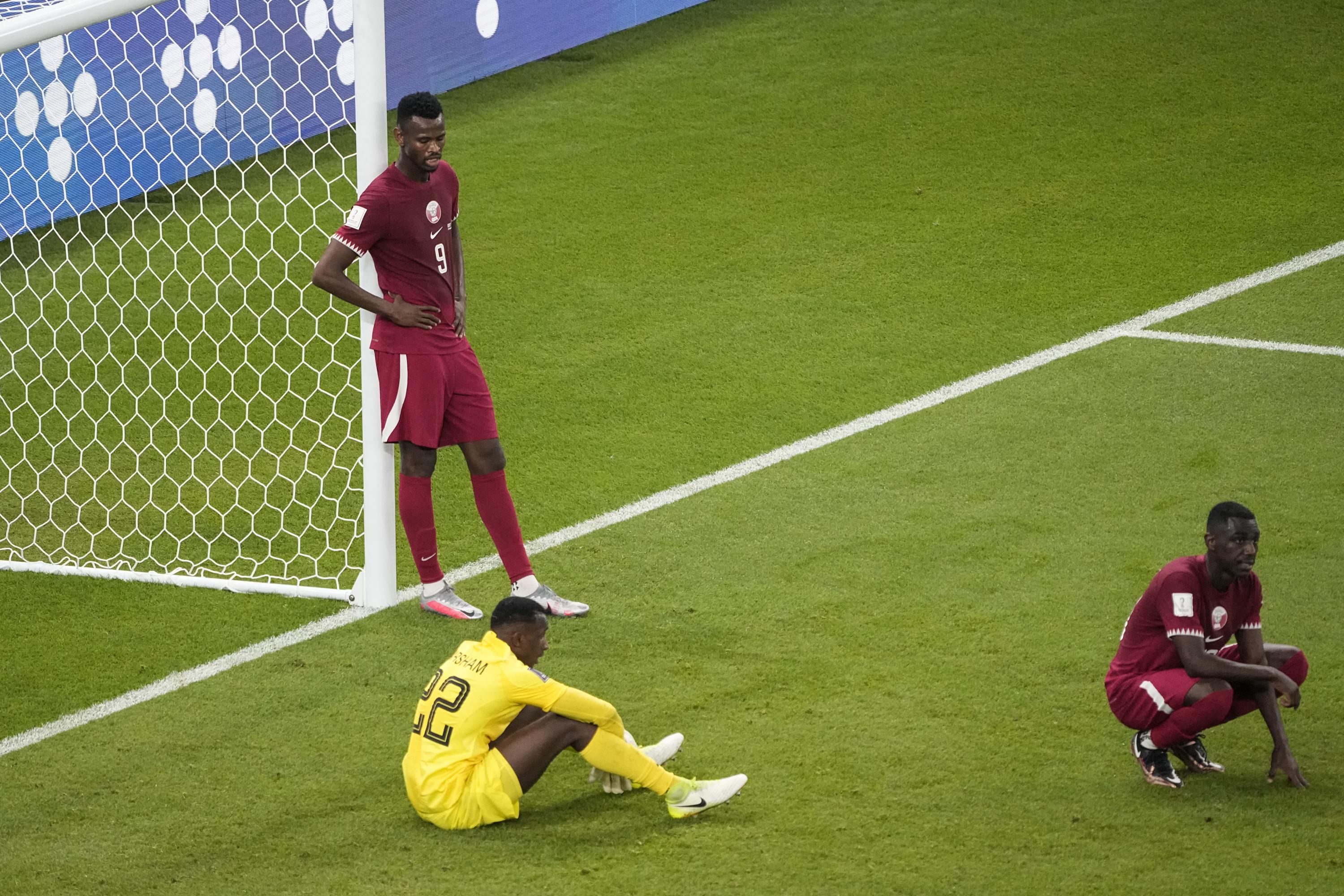 DOHA: After Qatar's defense made a mistake, Senegal scored the first goal in a 3-1 win over the home team on Friday. This was Qatar's second loss at their own tournament.
Qatar could now be kicked out of the World Cup on Friday, less than a week into the tournament they've been preparing for for 12 years, if Netherlands and Ecuador tie in the other Group A game on Friday or if the Dutch win.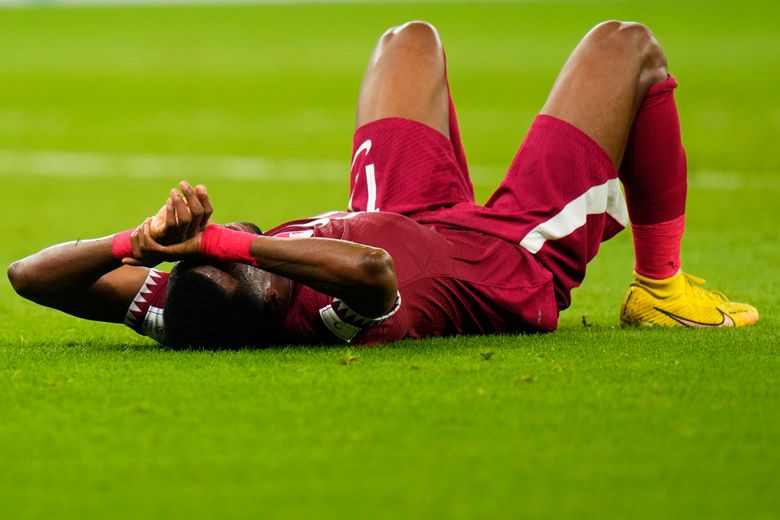 Senegal, on the other hand, got back on track after their first game, which they lost 2-0 to the Netherlands.
Senegal's Boulaye Dia scored the first goal against Qatar after defender Boualem Khoukhi tried to clear the ball when he wasn't under any pressure but didn't do it right and fell on his backside. The ball got away from Khoukhi as it rolled.
And Dia, happy to have received the gift, slammed it in.

At the start of the second half, Famara Diedhiou made it 2-0 with a header from a corner that two Qatari defenders couldn't stop.
Before Dia's goal, though, Akram Afif was free on the left and was knocked down by Ismaila Sarr as he came at him. This would have given Qatar a penalty and the chance to go ahead. Even though replays showed that contact was made, Spanish referee Antonio Mateu did not give a penalty.
Mohammed Muntari came on as a sub for Qatar and scored a goal. He headed the ball in to finally beaт Edouard Mendy. The Chelsea goalkeeper had made two world-class saves to keep Qatar from scoring, but Qatar came back in the second half and made it a close game.
But Qatar's hopes of making a comeback to improve their chances of qualifying only lasted six minutes before Senegal's substitute Bamba Dieng scored again to make it 2-0.
Qatar's second loss of the World Cup puts them on the verge of leaving. In their first game, they lost to Ecuador 2-0.
Qatar has already made an unwelcome mark on history by being the first host team to lose the tournament's first game. South Africa in 2010 is the only other host team to be eliminated in the group stage. At least two of the three games the South Africans played were wins.