The Dutch central midfielder is rumored to have communicated his desire to play for the Red Devils in the not-too-distant future.
Despite the fact that numerous negotiations during the summer transfer window were unsuccessful, the connection between Frenkie de Jong and Manchester United has not been severed.
The Red Devils' top priority has always been to acquire the Dutch midfielder, and that priority has only increased since he had a strong showing at the 2022 World Cup.
Prior to that, it was reported that the FC Barcelona side was looking for ways to keep the shining star as a member of its squad.
On the other hand, it would appear that the contentious story is slowly but surely winding down.
Specifically, Fichajes disclosed that De Jong had spoken with coach Erik ten Hag over the phone and informed him of his intention to join MU.
In light of this, the fact that Barca is experiencing financial difficulties is the reason that the 25-year-old midfielder wants to leave, despite the fact that he was adamant about remaining with the club during the previous summer.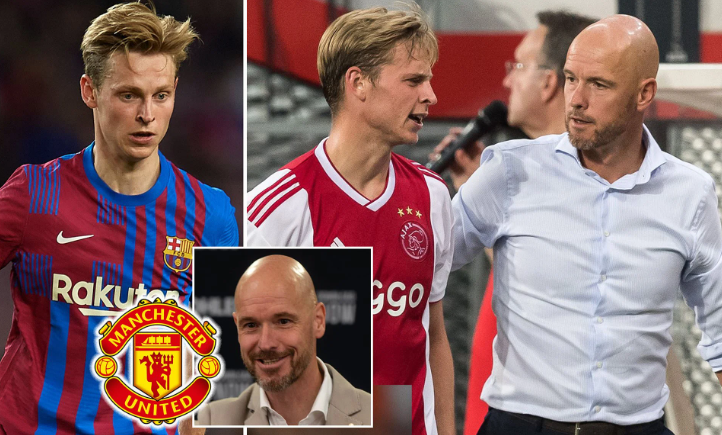 This is encouraging news for MU, particularly given that the news comes during the period of time when the winter transfer window is open. They are in a position where they have a good chance of winning the title as well as breaking into the top four of the Premier League this season; therefore, the acquisition in the middle of the season is something that is absolutely necessary.
After what De Jong did above, the leadership of Barcelona is reportedly fuming with rage, as reported by Fichajes.
And as a direct result of this, they will soon come to a conclusion regarding the future of the 25-year-old midfielder so that they can at least alleviate the current financial issue.
For a long time, Old Trafford team coach Erik ten Hag has harbored the hope that they would one day be able to re-sign De Jong to the club's roster.
The Dutch tactician is considered to have been successful in acquiring another big star for the team if it is possible for them to get in touch with an old student of theirs.