Crazy GenZ superstar: 15-year-old self-portrait on Time cover, 19-year-old World Cup winner, and 23 years, 363 days old hat-trick in the championship game and top scorer!
Young Mbappé, who was 15 at the time, and his teammates at the A.S. Monaco football academy were given a task in May 2014 to consider the future. They had to create a magazine cover using their own photograph for that task.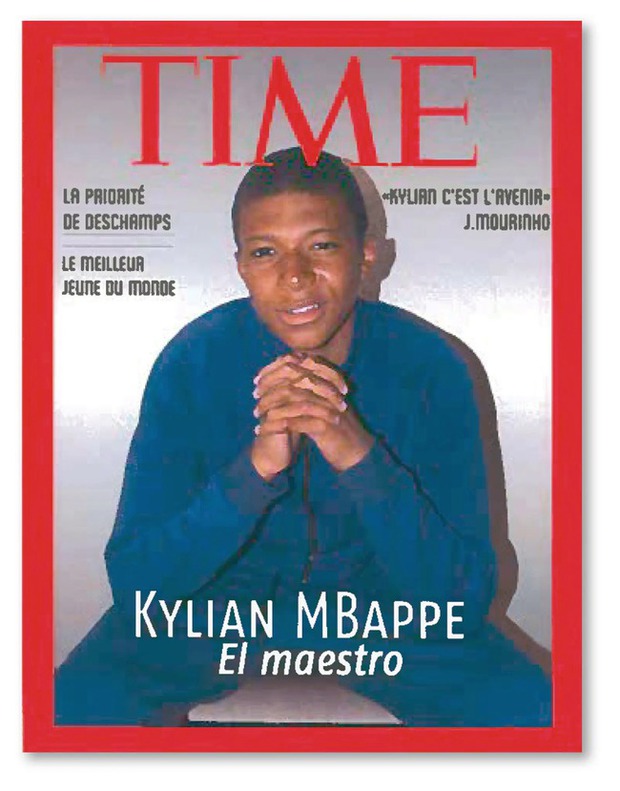 Mbappé's mind quickly had an idea. He does not, like a buddy, copy a copy of Paris Match, GQ, or even French Vogue. He decided on the TIME magazine cover. Her hands are clasped just under her chin in her frontal portrait, and her head is angled slightly to one side. El Maestro, or Conductor, is how the image's strong, white header refers to him. He was referred to be the best young player in the world and the French coach's main priority in the magazine's smaller language in the magazine's corner. the football game's future.
That "fake" cover was a prophecy from a boy's mind. Only four years later, Mbappé made his second appearance on the real TIME magazine cover. Daily news stories become into predictions. Mbappé, then 19 years old, assisted France in qualifying for the 2018 World Cup and became the youngest player to score in the championship game since Pele. He undoubtedly represents the 'future' and is regarded as one of the top young players. A day before his 24th birthday, Mbappe once again made history at the 2022 World Cup when he scored a hat-trick against Argentina in the championship match. A hat-trick like that wasn't seen since 1966. Mbappe defeated Messi for the Golden Shoe award as a result of such accomplishment, despite the fact that Messi touched the championship trophy.
Even Mbappe, who is 15 years old in the cover photo, can only say, "Crazy," in response. By: "You're 15 years old and have goals; not all kids do. But it's considered insane when all of that transpires in a matter of years. Mbappé broke the record for most goals scored in a World Cup final when he was 24 years old. After signing a record 571 million euro contract with PSG, he is the most valued footballer in the world with a valuation of up to 189 million euros.
Because Mbappé's ambition and insanity are arguably the best descriptors of this unique Gen Z player, this tale amply demonstrates who he is. Mbappé is sometimes referred to as a genius, yet he is also mocked for being the vice president of PSG and for being conceited and egocentric (after the dramas with his teammates this past summer). But it is undeniable that Mbappé deserves the advantages completely given his special talent. He merely concentrated on doing what he did best, which was kicking soccer.
Only Mbappe's passion for the game can bring him pain, as the French president's descent to the level of comfort will not make up for the fact that he has already scored four goals. however, the squad must still lose…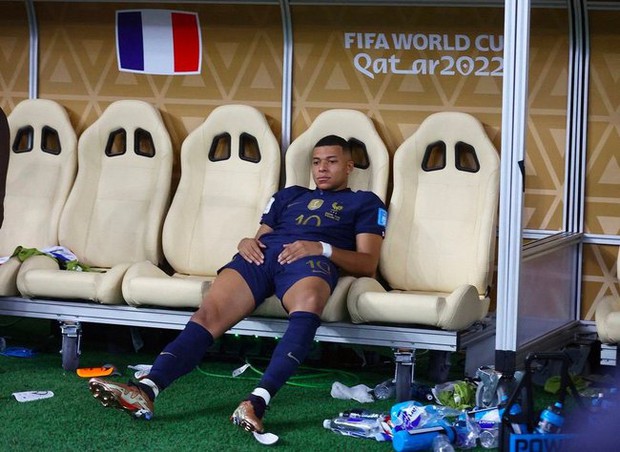 Football superstar with humble beginnings
Mbappé grew up in the suburb of Bondy, a community located just 10km from the center of Paris. However, unlike lavish, affluent Paris, where Mbappé lives is one of the poorest neighborhoods in France, crime and violence rates have skyrocketed over the years.
The Mbappé family is an immigrant. His father Wilfried is the coach of local club AS Bondy, a team in the 10th division of French football. Realizing his son's potential, Wilfried brought 5-year-old Kylian Mbappé to his first training session.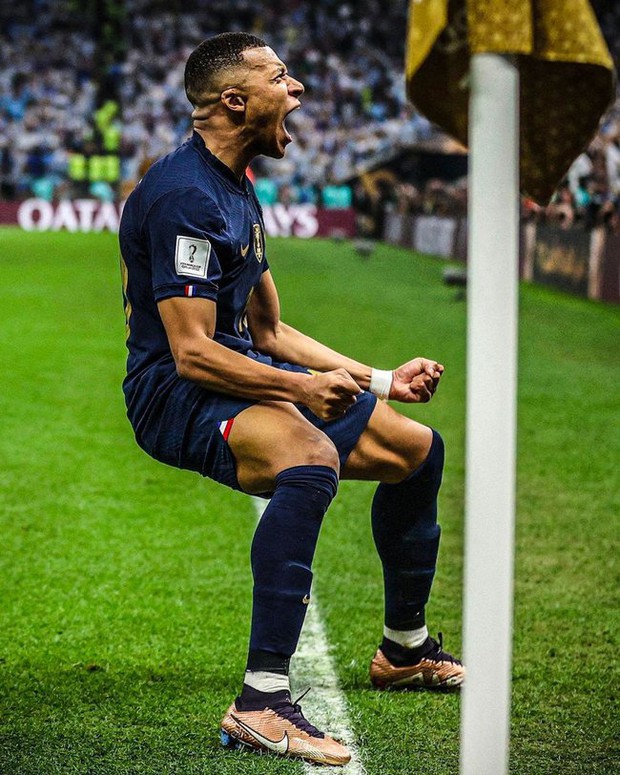 Just four years later, Mbappé knew he was going to become one of the best footballers in the world, and his family helped him devise a plan to achieve that goal, according to the football journalist. Frenchman Ronan Boscher.
Mbappé's mother is a professional handball player who played for the French national team and has extensive knowledge of other aspects of football. Together, Mbappé's parents acted as his son's agent and helped him negotiate deals to reach the pinnacle of French football.
With outstanding talent, passionate work and dedicated parents helping to build his career, it is no surprise that Mbappé has become one of the best players in the world.
Fashion tycoon
Kylian Mbappé, like many other well-known football players, rose to social media fame after breaking into the fashion industry. This 98-year-old is building a name for himself, whether it be by signing with Dior, collaborating with Swiss wristwatch Hublot, or acting as a global ambassador for eyewear company Oakley.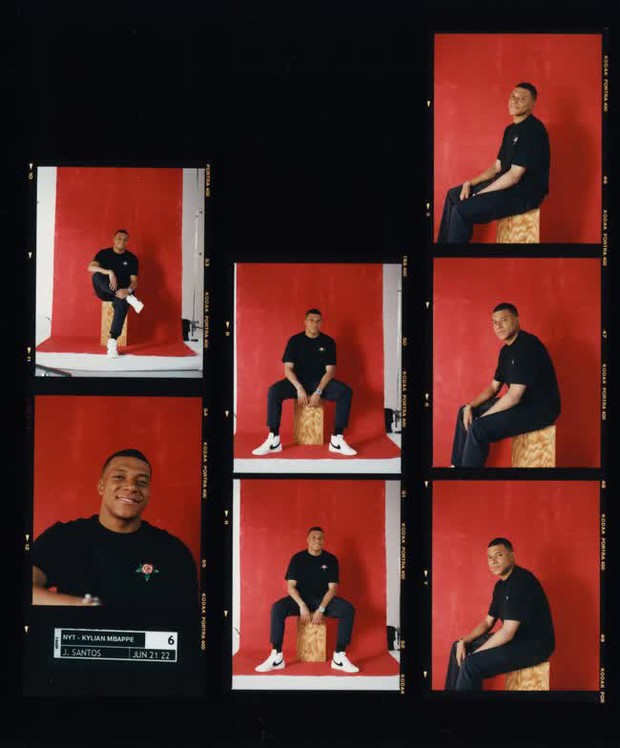 Furthermore, a lot of news outlets stress that it is challenging to know for sure whether Kylian Mbappé is dating somebody or not. The French celebrity is allegedly dating the four years his senior model Rose Bertram. In addition, Ines Rau, a transgender supermodel who is 9 years his senior, and Kylian Mbappé were spotted together in May at the 2022 Cannes Film Festival.
A world class player
In spite of his various talents, Kylian Mbappé stands out as a fierce striker on the field. At 16 years and 347 days, he broke Thierry Henry's record to make his Ligue 1 debut on December 2, 2015, making him the club's youngest player ever. In his first season, Kylian Mbappé led the team to the French championship with 26 goals.
The miracle youngster then made history by becoming the most expensive teen player of all time in 2017 when he transferred to Paris Saint-Germain for £166 million (approximately 4.8 trillion). era, as well as his international debut for France.
After scoring four goals while representing France at the 2018 World Cup, Kylian Mbappé entered the international spotlight. He then returned to Paris and helped PSG win the Ligue 1 title, earning Player of the Year honors in the process. top of the league and place first in the final scoring standings.
According to Transfermarkt, Mbappé has scored 33 goals for the national team and 302 goals overall for his club teams as of December 2022. Mbappe scored eight goals in all throughout this year's World Cup.
The devastating speed, force, and scoring prowess of Mbappé, however, cannot be adequately captured by numbers alone. Andrea Barzagli, an Italian defender for Juventus, described Mbappé as a player with a lot of "destructive power." I've met a handful over the years, but I've never encountered somebody like Mbappé at his age with his technique, physical power, speed, and, most importantly, mobility – he switches things up and makes great moves without the ball.
Kylian Mbappé, on the other hand, is fully aware of his value both on and off the field. Mbappé vowed to leave PSG and join Real Madrid earlier this year, according to Dailymail. Due to this negotiation strategy, PSG was compelled to make the striker a startlingly big wage offer in order to keep him.
In three years, Mbappé will get a salary of more than £547 million (approximately VND 15.7 trillion). He now holds the record for greatest athlete salary ever. A signing bonus of £156 million (almost 4.5 trillion) is included in the agreement; it will be paid over three years and will be paid in full even if Mbappé leaves. The £61 million loyalty incentive that will be given out at the end of the season will rise every year depending on a number of factors.
Only when Mbappé decided to remain in France did French President Emmanuel Macron sign the accord. In addition to the fantastic contract with PSG, Mbappé was awarded other rich sponsorship deals with well-known international companies.