Pep Guardiola is eager to keep Kyle Walker, but the England full-back has just come to a personal agreement to move to Bayern Munich. Pep Guardiola is disappointed about this development.
Previously, the leader of Manchester City disregarded the norm and asked English winger Kyle Walker to sign a two-year extension despite the fact that Walker had already reached the age of 33.
The versatile defender, who has made a significant impact on Man City's success over the previous six years, is someone that manager Pep Guardiola does not want to see leave the club.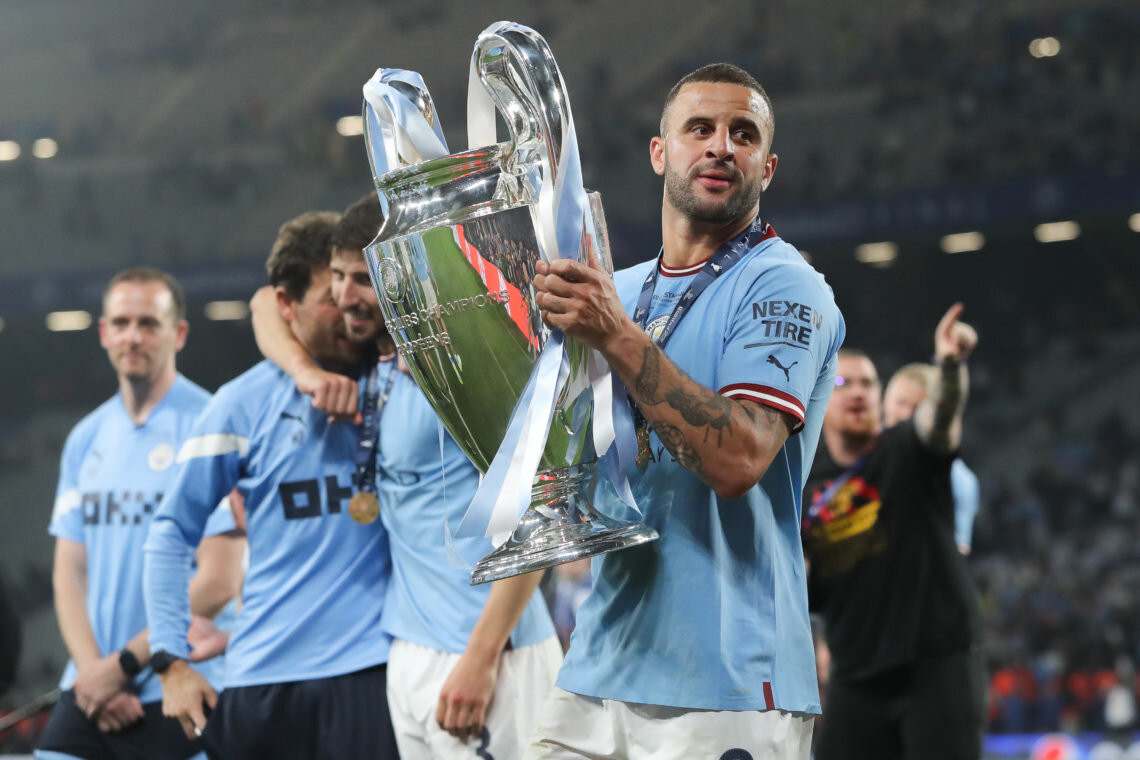 However, after achieving the historic treble with The Citizens, Kyle Walker is looking for a new challenge of his own.
According to a prominent German journalist named Florian Plettenberg, Bayern Munich and Kyle Walker have recently come to an agreement on a deal that will last for two years and include an option to extend it for an additional year.
At this point, the representative of Germany is responsible for negotiating an acceptable transfer fee with Man City.
Kyle Walker has, for a long time, had the desire to play professionally in a country other than England. As a result, he was unable to pass up this opportunity when Bayern offered him a lucrative contract.
The team's head coach, Thomas Tuchel, is interested in re-signing Walker after learning that defender Benjamin Pavard will be moving on from the Allianz Arena.
The former manager of Chelsea also has a positive opinion of Kyle Walker and acknowledges the England international's defensive prowess, quickness, and competitive drive.