Despite suffering several injuries both before and during the 2022 FIFA World Cup, France managed to advance to the championship game, where it would face Argentina and Lionel Messi for the second time in a row.
Injured players Presnel Kimpembe, Lucas Hernandez, N'Golo Kante, Paul Pogba, Christopher Nkunku, Mike Maignan, N'Golo Kante, and Karim Benzema were either not selected or were cut from the roster. Due to illness, Adrien Rabiot and Dayot Upamecano were unable to compete in the semifinal match against Morocco. Kante and Pogba were two of the most crucial players for Les Bleus in their 2018 triumph run, and the first eight are all capable of starting.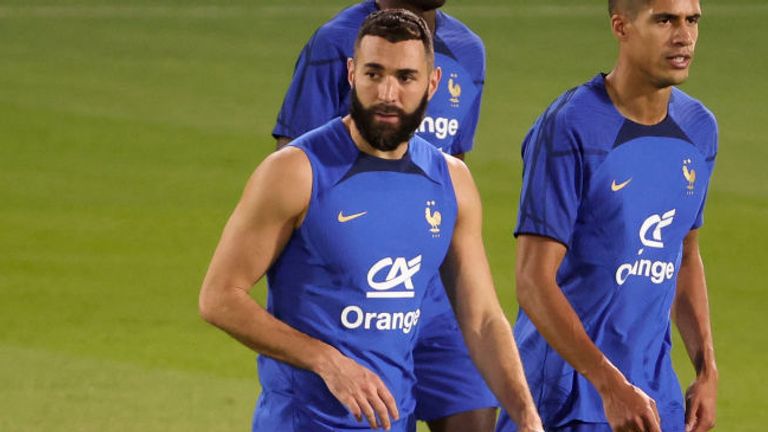 But one of those eight players is sparking interest for possibly returning to the final against Argentina: 2022 Ballon d'Or winner Benzema.
The soon-to-be 35-year-old striker had to pull out of the squad just days before the tournament started due to a thigh injury, but a return to Qatar could be on the cards.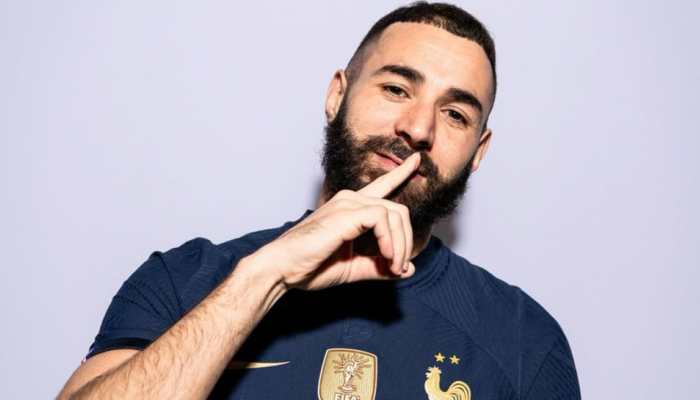 Real Madrid, Benzema's squad, has reportedly given him permission to attend the final at Lusail Iconic Stadium, according to the Spanish newspaper Mundo Deportivo. Before Sunday's game begins, Benzema will need to decide if he wants to travel out.
Is he really able to play? That presumably has a different story. He doesn't appear to want to talk about it, despite the fact that he has returned to Real Madrid's training program and is still included on France's official roster because Didier Deschamps never removed him from his 26-man team.
After the victory against Morocco, Deschamps was questioned about Benzema's potential comeback against Argentina.
Benzema may still receive a gold or silver medal regardless of whether France wins or loses, even if he decides not to compete. This is due to the fact that he is still classified as a team member.
In place of Benzema, 36-year-old Olivier Giroud scored four goals in five starts in Qatar. Despite not having scored a goal in 2018, he is presently tied for second in the race for the Golden Boot Award.
Real Madrid give World Cup final permission to Karim Benzema
The World Cup final is set. France will take on Argentina for the biggest prize in all of football. And it looks like there is a possibility that Real Madrid's Karim Benzema could travel to Qatar in order to accompany his national teammates in the big game.
Before the World Cup, Benzema was forced to leave the France national team camp after suffering an injury in practice. The Ballon d'Or winner from the previous year has struggled with his fitness the whole campaign. However, his name was never formally dropped from the list of 26 individuals.
According to Mundo Deportivo, the team has given Benzema permission to visit the Lusail Stadium and take in this experience. The player can now choose whether or not to leave.
Benzema will receive a World Cup medal regardless of whether it is gold or silver since Didier Deschamps kept him on the 26-man roster.
Benzema has permission of Real Madrid to go to the World Cup final
Benzema was supposed to be an important part of this French team until he got hurt right before the tournament.
France is also without N'Golo Kante, Paul Pogba, and Christopher Nkunku, who are all important players. So, the ƭact that they have made it to the World Cup final shows how many good players they have.
They won the competition in 2018, so in Qatar they will try to keep the title. Argentina, led by Lionel Messi, will be in their way. Argentina hasn't won the World Cup since 1986, when Diego Maradona led them to victory. Messi and Argentina are hoping to end their 36-year wait for a World Cup.