Mbappe is on track to surpass all other players as the best in the world. Even more amazing is the fact that Mbappe is not only a gifted football player but also a kind guy who participates in numerous philanthropic endeavors.
Kylian Mbappe, who is only 23 years old, has established himself in the history of football. The 2022 World Cup Golden Shoe has just been added to the prize cabinet by the French footballer.
At the age of 19, Mbappe guided his club to victory in 2018 by tallying four goals throughout the competition. The young youngster from a modest Paris suburb has grown into a genuinely frightening striker over the past four years, scoring eight goals in the 2022 World Cup.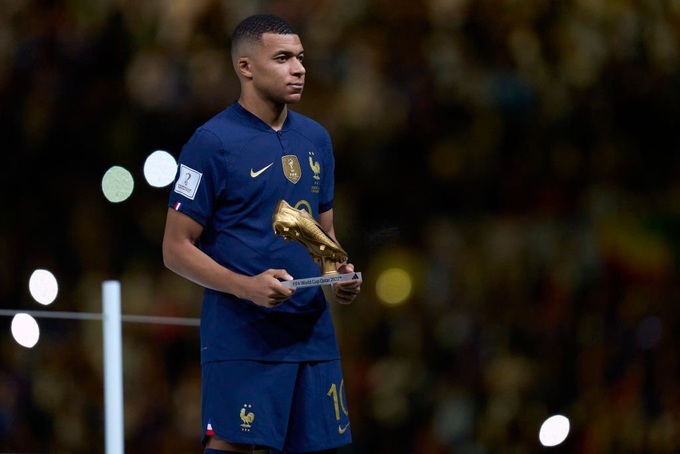 Mbappe nonetheless had a good campaign with 12 goals, only four goals behind the leader of the list, despite the French team's inability to successfully defend the World Cup title. scorer in every World Cup (Miroslav Klose, 16 goals). If everything goes according to plan, Mbappe's World Cup scoring record could be reached soon.
Mbappe, a PSG player, stated earlier this year that there is much more to him than simply playing football. "I want to be more than just a footballer, someone who only plays on yachts and swings. money," he said.
Mbappe is well known for his charitable endeavors; he started his own fund for underprivileged children in Paris and gave all of the earnings from the national team to charity. At the same time, he declines to promote any fast food, alcohol, or gambling products.
Mbappe doesn't let the glow of glory and recognition drag him away from his roots or ideals, despite his success at such a young age.
Mbappe made the decision to engage in a number of charitable endeavors after being called up to the French team. He attended numerous fundraisers, visited underserved neighborhoods to play ball with young children, and made a sizeable financial contribution to aid people in need.
In particular, Mbappe gave all of the approximately £400,000 he received for winning the 2018 World Cup to a children's charity. To TIME Magazine, he stated: "I don't require payment. I was there to guard the flag of my country."
"I earn a considerable amount of money. So, in my opinion, it's crucial to assist those in need. There are many people in need, yet helping them may not be the same thing for us. large item ".
Mbappe founded the "Inspired by KM" charity fund in 2020. It assists 98 underprivileged youngsters from varied backgrounds from the moment they enter school until they begin working while also providing funding for them to participate in a variety of extracurricular activities.
In order to encourage kids to pursue their aspirations, the France forward Je m'appelle Kylian published a compilation book in 2021. The story traces Mbappe's development from a young athlete to a sports legend.
Mbappe is a leading fundraiser in the hunt for former footballer Emiliano Sala, who went missing after a plane disaster, in addition to giving a sizable donation to the Abbe Pierre Foundation that aids in funding Covid-19 relief operations.
Mbappe's understanding of life's fundamentals improves as he ages.
He has publicly denounced vices including gambling, alcohol, and fast food, and he has refused to sign sponsorship deals with businesses that are involved in those vices.
Mbappe and the French Football Federation (FFF) had a falling out in March when he led a boycott of many sponsors because he did not want to be connected with particular companies.
The FFF, which also has ties to KFC, Uber Eats, and Coca-Cola, recently agreed to a £7m arrangement that will endure until the 2026 World Cup with online sports betting provider Beclic.
Mbappe chose not to promote Budweiser in Qatar, the country where the beer brand sponsored the award for World Cup match's best player. When presenting this prize to the French star, FIFA was compelled to omit the name of the sponsor (and some Muslim stars).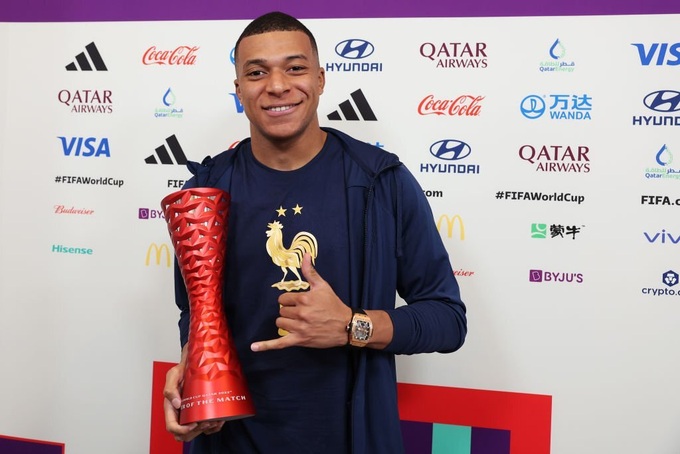 Mbappe has also established sleek commercial relationships with Nike, Electronic Arts, Hublot, Dior, and Oakley in order to generate significant additional revenue streams. He also has a good eye for fashion. PSG pays out £1.2m every week in salary.
Mbappe's teammates and acquaintances still refer to him as "Donatello" despite his increasing notoriety; Presnel Kimpembe, a fellow countryman, gave him that name because of his easygoing demeanor. similar to a nerdy Ninja Turtle
These items demonstrate Mbappe's excellence.