Since joining Red Bull at the beginning of 2021, Sergio Pérez has been victorious three times; he is currently under contract with the team until the end of 2024.
Christian Horner, the team principal for Red Bull, has revealed that the "experience" of Sergio Pérez was a "key" factor in the decision to sign him to join the Austrians in 2021. The Red Bull boss also admitted that it was "a bit unfair" to promote Alex Albon and Pierre Gasly "so soon." Pérez will join the Austrians in 2021.
Pérez's performance has been fairly steady ever since the Mexican driver joined Red Bull in 2021; in contrast to Albon and Gasly, Pérez has consistently finished in the top five of his races.
Both Albon and Gasly were capable of impressive bursts of speed, but they were unable to maintain a level of performance that was satisfactory for the team based in Milton Keynes, which ultimately led to both drivers being released from the squad.
Pérez has lasted longer than both of the previous drivers for Red Bull, and Horner believes that Checo's experience means that he has already dealt with some "hard knocks" before having to deal with the pressure of being a Red Bull driver. Pérez has been with the team for longer than either of the previous drivers.
According to Horner, "the most important factor in the appointment of Checo was his experience."
"Maybe it's a little unfair to the two guys who went before them to bring these two in so quickly. I believe that Checo, with that experience, has been through some of the tough times and other challenges during his career up to that point.
"What he's brought to us is that he's a very well-rounded man, he's a wonderful team player, he's got a good vision on the evolution of the car, and he's very easy to deal with. These are the things that he's given to us. Because of all of these things, we decided to give him a shot in the first place, and he's living up to our expectations.
Pérez had a strong start to the season by finishing in second position in Bahrain over the weekend; nevertheless, it was never probable that he would challenge his teammate Max Verstappen for the lead.
Even though the 33-year-old driver has won three races since joining Red Bull, he is still subject to criticism, primarily as a result of Verstappen's uncatchable performance.
Pérez is "adult enough" to deal with having Verstappen as his team-mate, according to Horner, and Checo is a "vital part" of the squad. While Horner acknowledges that it is "difficult" for Pérez to have Verstappen alongside him, he believes that Pérez is "mature enough" to do so.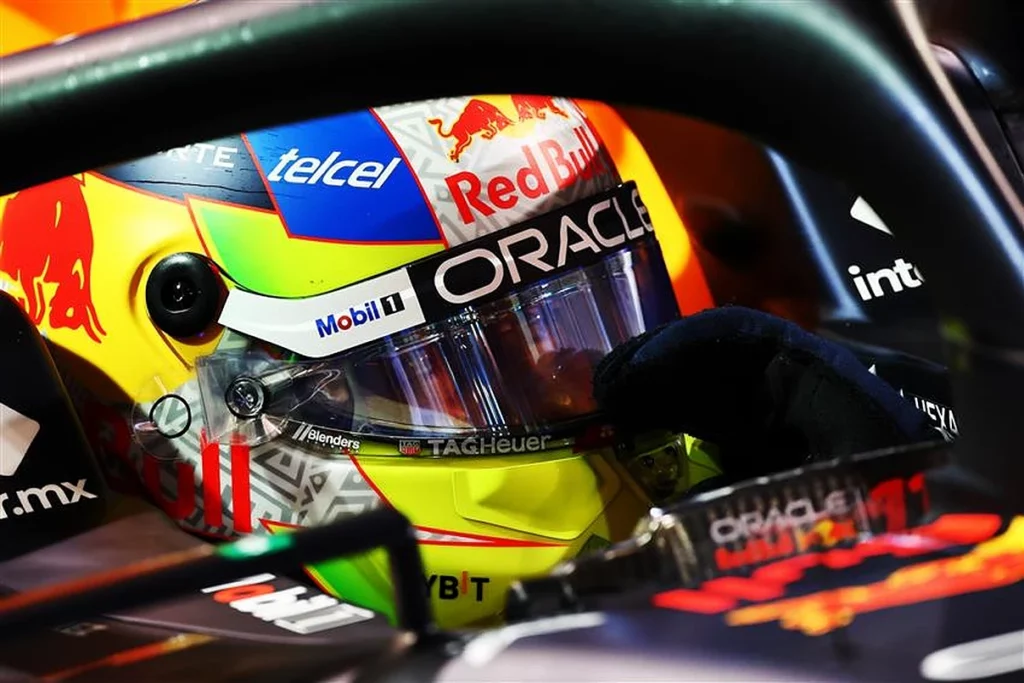 In the previous year, he won two grand prix races. The previous year, he triumphed in a grand prix competition. It was largely due to his contributions that we were able to win the world championship for constructors. In addition to that, I believe that having Max Verstappen as a teammate must be challenging for him.
"Checo is old enough to be able to cope with it and handle that. He is currently setting the barometer in Formula One, but Checo is setting the barometer." As we have seen in the most recent meeting, he is certainly eager to continue to develop and better his own performance. He is looking to do this. It's encouraging to see that he's keeping up with the competition.
"Of course, it's not just about one race; it's about 23 of them," she replied. The significance of that cannot be overstated for him. Because it isn't only about Max; it's also about [Ferrari's] drivers and the drivers of Mercedes and, maybe, Aston Martin drivers. Hence, you are unable to exclude anyone."