Harry Maguire says he is 'living the dream' at the World Cup with England
Harry Maguire, who plays for Manchester United and is currently representing England at the World Cup, has stated that he is "living the dream."
The central defender has not missed a single game for England as they have advanced to the quarterfinals.
The match between the Three Lions and France will take place on Saturday evening at 7 o'clock.
Despite heading into the tournament with questions over his form, Maguire, who is 29 years old, argues that he does not have anything to prove to anyone.
The defender has had a terrible year, losing his starting position with Manchester United on a regular basis while Erik ten Hag was in charge of the team.
Maguire says he is 'living the dream'
Maguire acknowledged his recent drop in form while speaking at a press conference, which was also reported by the official website of the club. However, he stated that he has never lost faith in his ability.
Maguire remarked, "I feel like I'm living a dream." I am currently fulfilling all of my lifelong goals and aspirations. In order to advance to the next stage of my career, one of my goals is to begin winning trophies.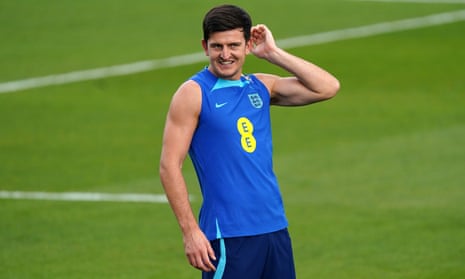 The past year has been challenging for me, and my performance at the highest level has not been as good as it has been in the five years prior to this one. However, Lionel Messi and Cristiano Ronaldo are possibly the only two players who have never had a slump during their careers.
Maguire is aware that he does not have the same amount of hardware as Messi and Ronaldo, but he believes he can surpass them both by going one step further and winning the World Cup this year.
After regaining his form, he is feeling confident as he prepares to face France and Kylian Mbappe for the first time since the tournament began. He expressed his happiness that he had the opportunity to get back on track at the right time.
He stated, "I'm really happy that it happened at the most important tournament. Right now, I have a positive frame of mind. I feel good mentally, I feel good physically. I'm in good shape, and all I can think about is how much I'm looking forward to the big game on Saturday.
'Figɦt to get my place back'
Maguire acknowledges that it has been weird for him to not be a regular at the club level, and he has every intention of changing this when he makes his return to play in the Premier League.
He stated, "This is the first year that I've genuinely sat on a bench in a few games. I've never done it before." I, too, had an injury, a thigh injury that forced me to miss four weeks of action, but I intend to make a comeback at United and reclaim my starting position.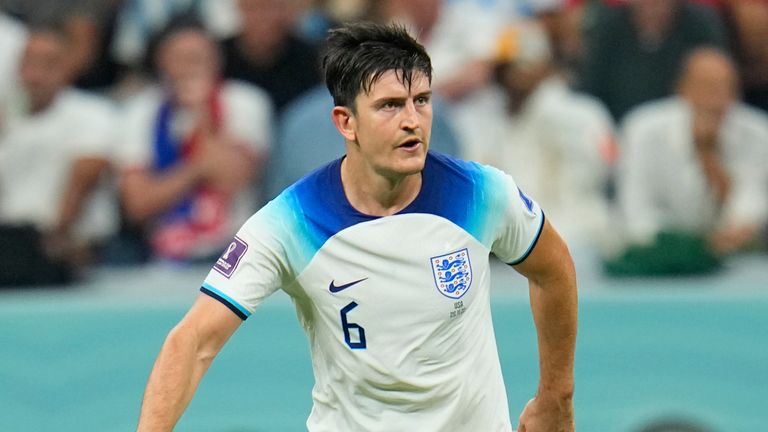 "I do not believe that I have successfully demonstrated my case here. As a result of my participation in the Euros' Team of the Tournament, I am aware of my capabilities. I have not been reclusive during the course of the past year. It has been challenging, but I always knew that I would find my form and restore both my confidence and my focus, and I had a lot of faith in myself that I would be able to do so.
This weekend, Maguire will face another one of his clubmates, Raphael Varane, who is a contender for the position he now holds, while another clubmate, Lisandro Martinez, will also be competing for a spot in the quarterfinals. United possesses a great quality in depth, and while they will need all of them over the course of the season, he will have his work cut out for him when he returns to try to displace one of their players from the starting lineup.