Bild newspaper reported that Bayern Munich had planned B in case Harry Kane could not be bought due to constant price difficulties by Tottenham.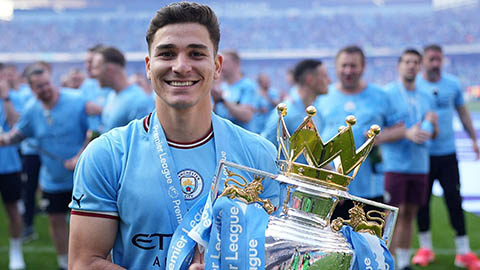 Bayern Munich is one of the teams that are most interested in Kane. "The Bavaria" hopes to recruit the 29-year-old star to strengthen the offensive front in the 2023/24 season.
The latest, Bayern released a number to convince Tottenham to release Kane. Bayern's second offer was £70m, a substantial lift over the first approach of £56m . The defending German side believes that this is the right number to buy Kane's 1-year contract with Tottenham. However, Bayern's proposal was still not accepted by Tottenham.
The Tottenham side, in addition to shaking their heads and criticizing the number given by Bayern, is too low, they are also negotiating to keep Kane at the same time. If he stays at Tottenham, Kane will enjoy the highest salary in the Premier League.
And Bayern also has a backup plan if Tottenham are still so tough. Bayern consider two candidates to replace Kane, Julian Alvarez of Man City and Dusan Vlahovic of Juventus.
In particular, Alvarez still has a contract with Man City until 2028, but it is difficult for him to start regularly because of the influence of Erling Haaland. Therefore, Bayern are looking to borrow Alvarez for a season. As for Juventus, they intend to sell Vlahovic, not let him leave on loan and the purchase price is not cheap.
Thus, a striker on loan from Man City or Juventus, along with Eric Maxim Choupo-Moting (34) and talented Mathys Tel (18), could be what Bayern have next season.