The president of PSG club officially came out regarding keeping Messi at least until the end of the season the day before the 2022 World Cup final between Argentina and France. However, the 35-year-old superstar appears to be in an unpleasant situation as a result of this.
On the main page of the newspaper L' Equipe, one of the most prominent information sources in France, was a picture of Messi with the background of the country's flag.
It's worth noting that the caption is "Messi Le Francais" (roughly translated: Messi is French).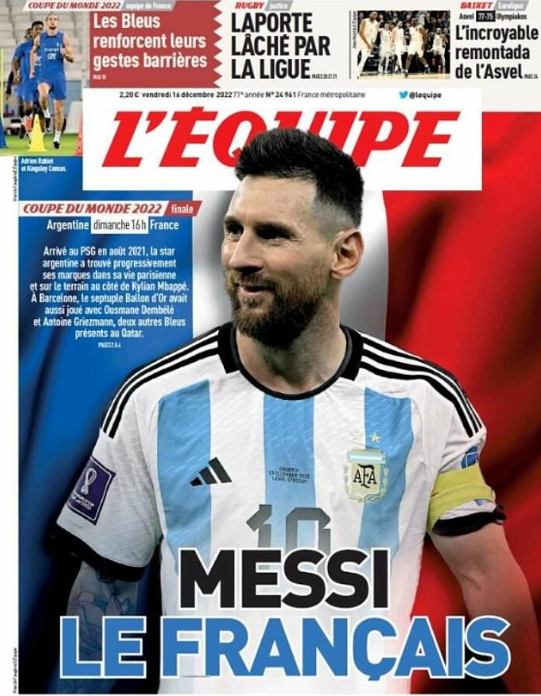 There have been numerous reports that this action is designed to signal that Messi would remain with PSG after the 2022 World Cup concludes. Therefore, if the French squad loses, his existence in Paris will undoubtedly be tough to "quiet".
According to the Daily Mail, the French media is also putting pressure on Messi, who is regarded as France's sole and greatest threat in the approaching final.
But, after all, winning the 2022 World Cup with Argentina is Messi's top priority right now, and many believe he would give up everything to fulfill his ambition of hoisting the gold trophy.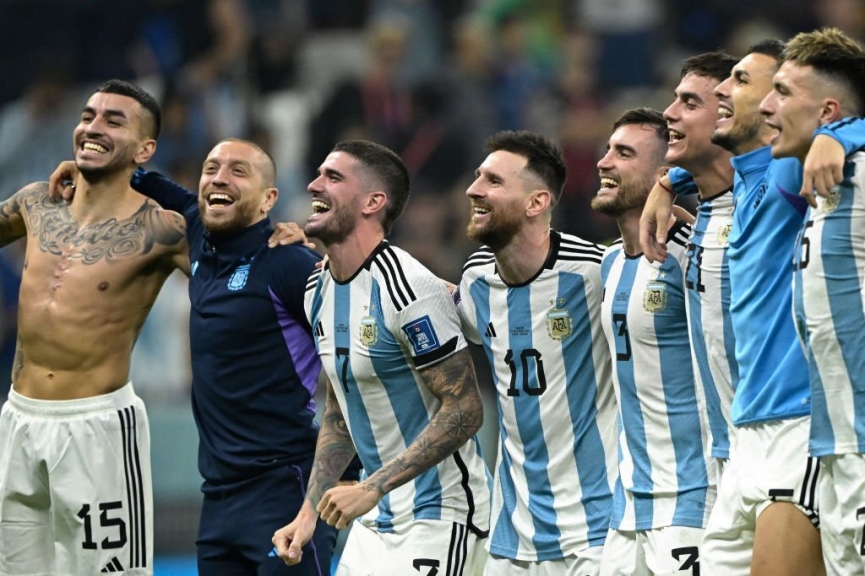 Messi is actually undecided about joining PSG at the end of 2021. He wanted to continue his career with the Barcelona team, but the time constraints made that impossible.
Messi is presently not a "blocker" with the lone French team winning the title, but in terms of individual titles, he is a perfect counterpoint to "golden boy" Kylian Mbappe.
Thus, if Argentina triumphs, the French will almost probably be let down by Messi's subsequent actions.
Nasser Al Khelaifi, the president of PSG, is anticipated to travel to Qatar before the event to watch the championship.
Mr. Nasser Al Khelaifi said when asked by the media who would prefer one of PSG's two best stars to win the championship: "Because PSG is there, I'll support France. I scan the surroundings. To me, this nation resembles a second home."
The PSG president clarified that, in order to clear up any misunderstandings, he would like to deliver the championship cup to both teams. He also emphasized that Messi is having an outstanding tournament with Argentina.
The PSG president continued with regards to Leo Messi's future: "As I've stated a thousand times, Messi is thrilled to be at PSG. I think he wants to stay here. We'll discuss it once the World Cup is over ".
The final World Cup 2022 game between France and Argentina will take place on December 18. The third world title will also be given to the winning team. France triumphed in 1998 and 2018, while Argentina won in 1978 and 1986.