Manchester United after the match against Bayern Munich sent 3 people including coach Erik Ten Hag, Bruno Fernandes and Rasmus Hojlund to Manchesterplatz to commemorate the victims who died in the 1958 Munich air disаster.
\
To commemorate those who died, part of the street was renamed "Manchesterplatz". Previously, CEO Richard Arnold and former captain Bryan Robson also placed wreaths on the memorial. Not only the players and coaching staff, 30 other Man United fans were also present to pay their respects to the unfortunate victims.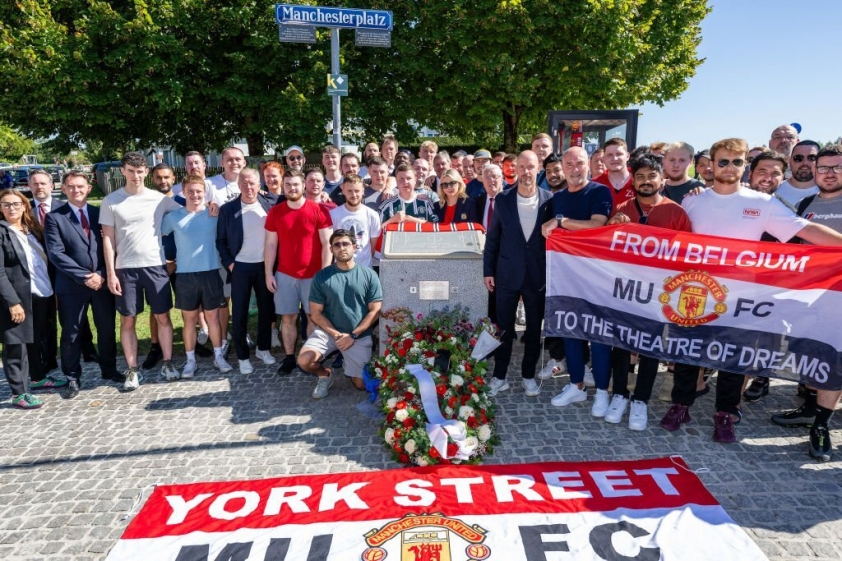 The delegation and MU fans commemorate the victims of the Munich Disаster. Source: Getty
Even young players from Man United came to attend the memorial service. The young players were accompanied by academy director Travis Binnion ahead of the UEFA Youth League opening match against the Bayern U19 team. The team also added that learning about the Munich air disаster is always an important part of the education process for young players.
That year's disаster took the lives of 23 people, including 8 players on the Manchester United payroll. This was one of the biggest aviation incidents at that time, the team also lost many good players. However, the players' sacrifice was not in vain as Man United rose and became one of the forces of English and European football afterward.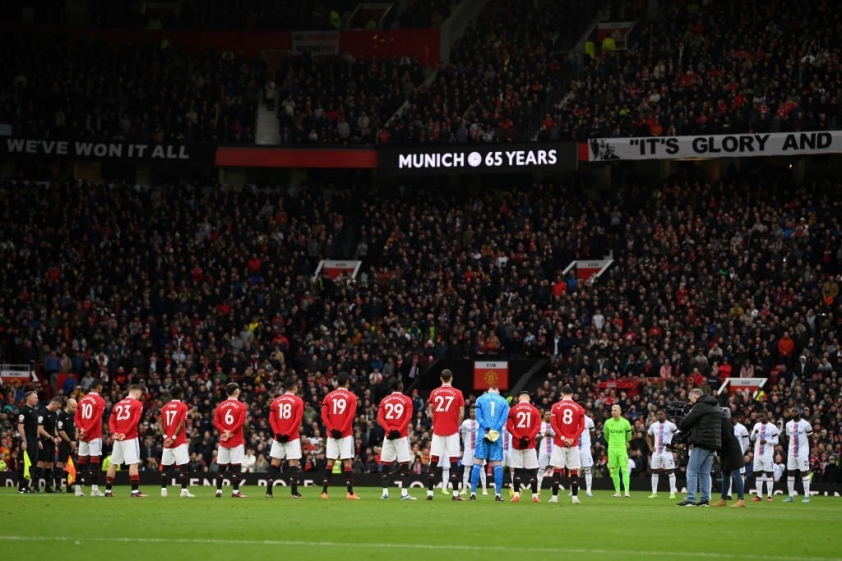 MU and Crystal Palace players spent a minute of silence commemorating the Munich disаster in February 2023. Source: Getty
Whether football wins or loses, the most important thing is still to help people get closer together. Man United was left empty-handed at Allianz Arena after a 3-4 loss to Bayern Munich , but the team will continue to figҺt for the pride of a Man United that has risen from this disаster.