Nyck de Vries did a great job when he filled in for Alex Albon at the 2022 Italian Grand Prix for Williams.
This weekend, at the Bahrain Grand Prix, Nyck de Vries will make his Formula 1 debut as a full-time driver. The Dutchman will be racing against some of his old rivals.
De Vries, who is 28 years old, is one of the more experienced rookies. He won the Formula 2 World Championship in 2019 and the Formula E World Championship in 2021. He hopes to get off to a great start in F1.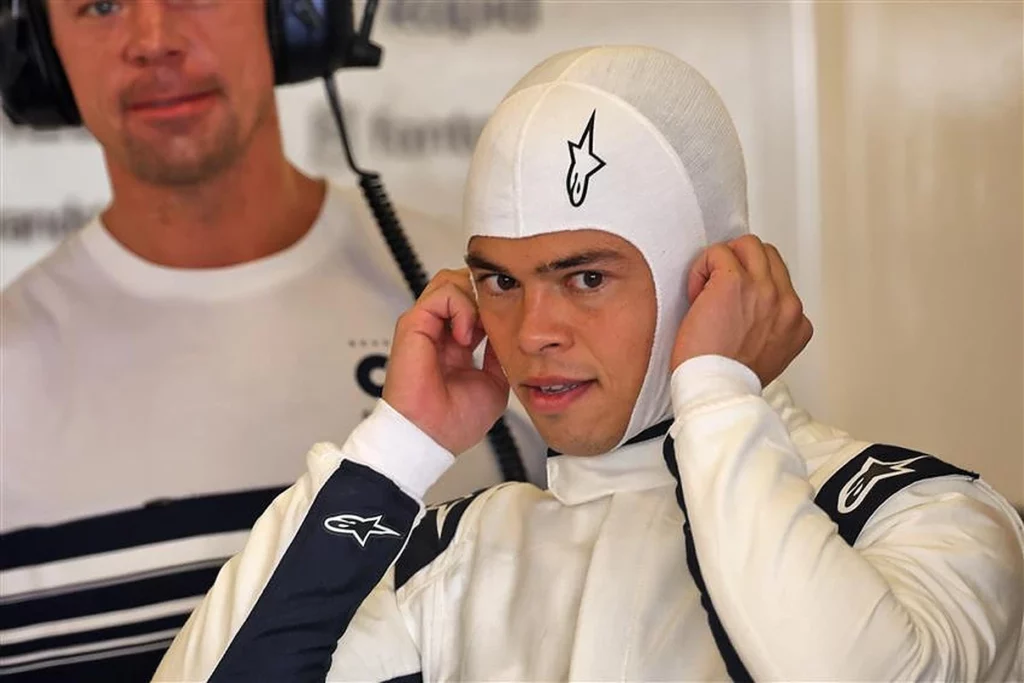 He did replace Alex Albon at the Italian Grand Prix last year after FP3. The Thai driver had to go to the hospital because he had appendicitis.
Albon, Lando Norris, and George Russell are all people De Vries knows very well because he raced against them in F2 in 2018.
The Dutchman finished the season in fourth place. Russell, who was dating De Vries' sister at the time, Norris, and Albon all got F1 seats for 2019 because they finished first, second, and third, respectively.
De Vries probably would have finished second or third that season if he hadn't quit twice when he was close to winning. It was a very competitive season for F2.
Russell won the championship that year, but some people have wondered if De Vries would have moved up to F1 in 2019 if he had finished ahead of Norris and Albon, who went to McLaren and AlphaTauri, respectively.
The Dutch driver had to work very hard to get to Formula 1, and his path was definitely not the best.
Just in single-seaters, De Vries spent three seasons in Formula E and was also a reserve driver for Mercedes. He watched as his former F2 competitors raced in F1 while he did the same.
De Vries is sure that he could have finished higher than fourth in the 2018 F2 season, but that his "own mistakes" cost him the chance to finish in the top three.
"We would have been able to finish second or third in the championship if it weren't for a few mistakes I made," de Vries told the AlphaTauri podcast.
"We were very fast, and we won a good number of races (five in the season), but I made too many mistakes that cost a lot of money. This can ruin a weekend, especially in Formula 2, where there are both feature races and sprint races.
"Twice we were fighting for the win, and I crashed. That means you lose two weekends."
"The top three, George, Lando, and Alex, were moved up to Formula 1. I came in fourth, and to be honest, I just looked at myself because I thought it was my fault that I couldn't get more points.
"We were definitely ahead and had more wins than the people in front of us (three to one against Norris), but I lost too many points when we could have scored big points."
Jenson Button fires George Russell warning about Lewis Hamilton comparison
Last season, George Russell was only Lewis Hamilton's third teammate to beat him in the Drivers' Championship.
Jenson Button, who won the Formula 1 World Championship in 2009, told Mercedes driver George Russell that he needs to show what he's made of this season. The 25-year-old can't hide behind the fact that it's his first season with Mercedes anymore.
Russell did very well last season. The British driver did a great job of adjusting to Mercedes.
He was, of course, responsible for the team's only pole position and win in 2022, and he was also Lewis Hamilton's third teammate to beat him in the Drivers' Championship.
Since it was Hamilton's first year with Mercedes, the Silver Arrows often used him to try out different setups, while they just gave Russell a base package to work with.
Since Hamilton often had a different set-up for each session, his speed was much less consistent during race weekends.
Now that he hasn't had a year to settle in, Russell will probably be used to try out different setups, which could mean he won't have as much time to put in the lap times he needs.
How he handles this will be seen in the first few races of the next season. Button is excited to see how Russell does with Hamilton this year, since "nobody" thought he would beat the 38-year-old last year.
Button told the Telegraph, "I think it's a great fight."
"You know, they both have so much talent. One person has clearly won more world titles than anyone else. But George is really good at driving and fixing things. I think he has a lot to offer.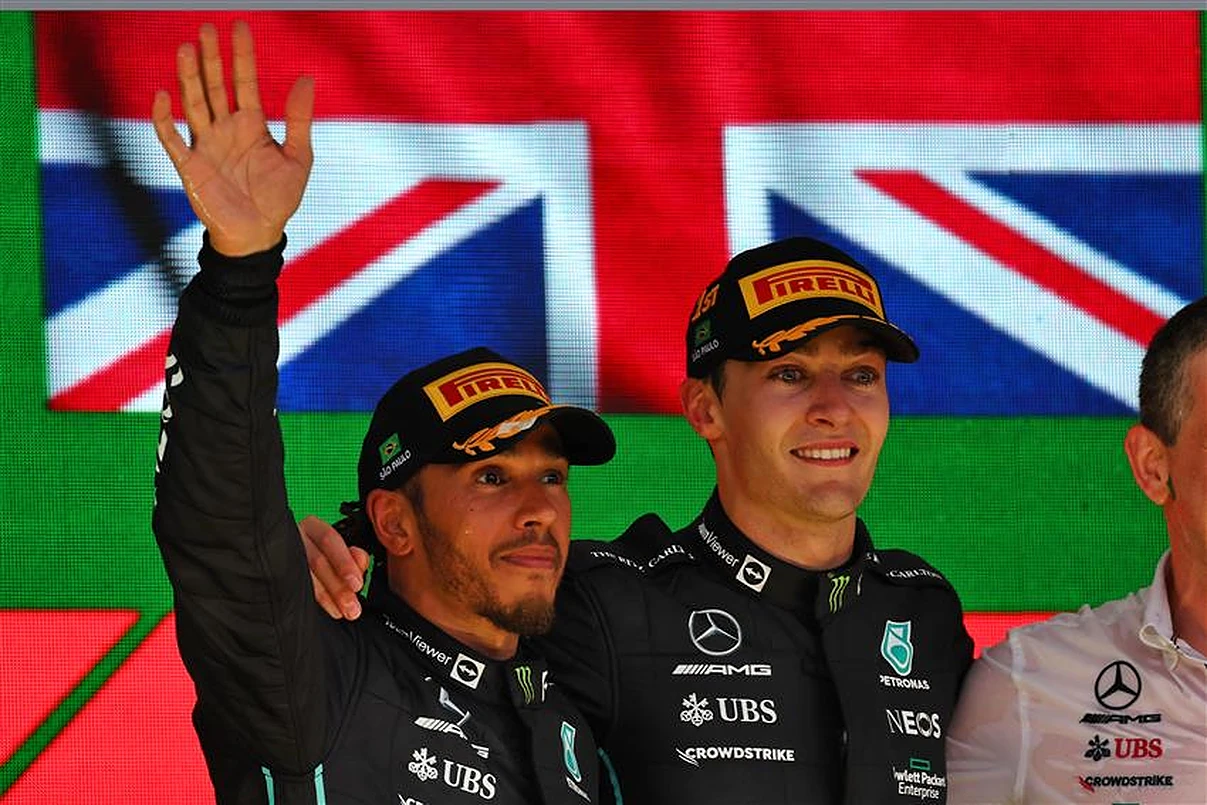 "The first year is easy because you don't have much to worry about. No one thinks you will be able to beat Lewis Hamilton.
"But after the second year, it's like, 'Now we'll see what you can do.' So I'm looking forward to seeing that. They will both be fighting for wins, we hope."
Based on preseason testing, it seems likely that Mercedes won't be in the hunt for the win at this weekend's Bahrain Grand Prix. This puts more pressure on Russell and Hamilton to get the most out of the W14.
Russell got a lot of praise last year for saying he could do better than he could in the "diva" W13. This year, he'll have to show that he can do better in the "diva" W14.