De Paul was one of the eleven players who started each of Argentina's seven games during the campaign, and Argentina as a whole took first place. De Paul's coach Lionel Scaloni has tasked him with the duty of physically repelling the opponent's advances. The Atletico Madrid midfielder performed a fantastic job handling the duty that the coach had assigned him. One of the athletes who finished the competition with the greatest total recoveries was Rodrigo de Paul.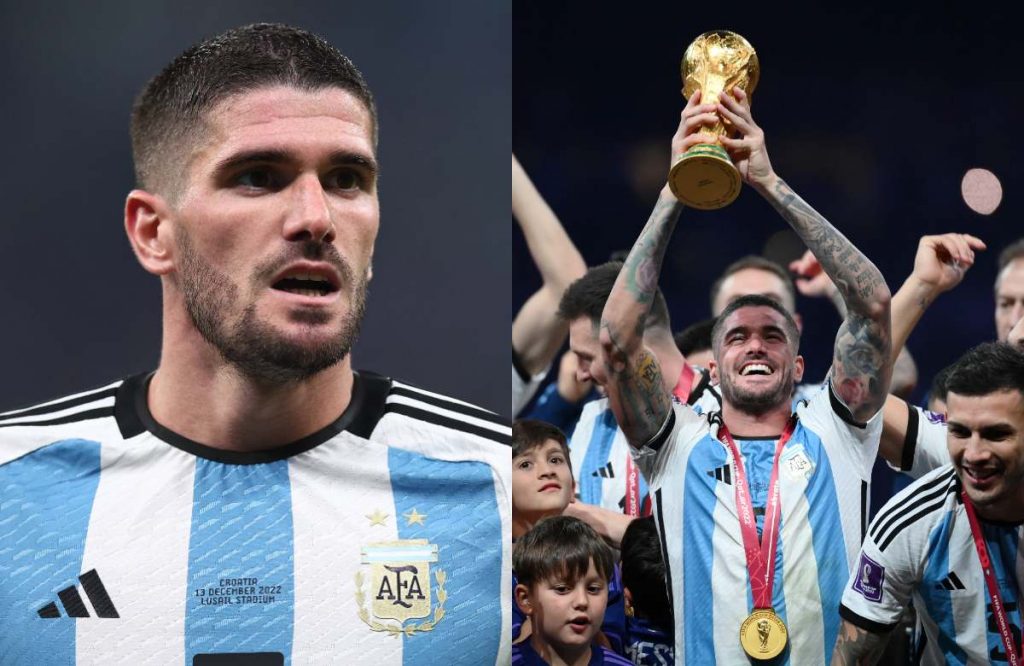 De Paul was on his game during Argentina's victory over France in the World Cup final and significantly contributed to the team's overall triumph. De Paul is recognized as a player on Argentina's side who plays fervently and aggressively. Approximately three months ago, De Paul gave his brother-in-law a message that is currently trending on social media. To be precise, three months before the World Cup finals, on September 18, 2022. The prediction stated in a message written by De Paul and sent to his brother-in-law two months ago has come to pass. The note was then left in Lionel Messi's chamber.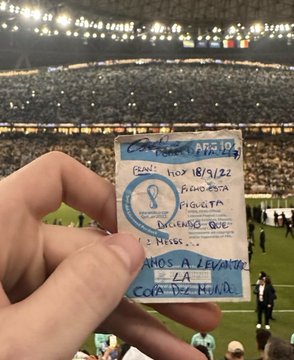 De Paul responded to it by writing, "I am Rodrigo De Paul" (7). It is 9/18/2022. I put my name on this document to guarantee that we will be the champions of the World Cup in exactly two months. After a period of precisely three months, De Paul's forecast has been shown to be accurate. According to what De Paul indicated, Argentina was crowned World Cup champions earlier today. Earlier, in 2021, he predicted that they will win the Copa America championship in El Maracana before the tournament had started. De Paul was correct in his prediction that Argentina would win the Copa America by defeating Brazil.
De Paul responds that everything comes down to a matter of belief after being told of all this facts once more. Regardless, people who support Argentina have been divided over Rodrigo De Paul's forecasts. Social media users from Argentina are contacting De Paul and pleading with him to predict forthcoming matches in a same manner. De Paul's prediction was correct, but the truth of the issue is that the triumph was the result of both De Paul and his colleagues' excellent performances.
PSG was victorious despite the absence of Messi, Mbappe, and Neymar.
On January 6, PSG had to defeat a rival team without its three top players, and they accomplished so by relying on two goals from Carlos Soler and Juan Bernat in the game's last 15 minutes. At the time of the game, Chateauroux had the third-place position.
Messi, Mbappe, and Neymar will all have a day off, head coach Christopher Galtier announced during the press conference held prior to the game. Messi returned on January 4 after celebrating his 2022 World Cup victory, and he hasn't been in the best of health ever then. Despite the fact that Neymar's name was omitted from the list of participants in the trip, Mbappe and Achraf Hakimi were given permission to take a few days off and travel to the United States.
Instead, Galtier handed playing time to a number of younger players, such as El Chadaille Bitshiabu, a 17-year-old midfielder, Ismael Gharbi, an 18-year-old midfielder, and Warren Zaire Emery, a 16-year-old player. A large number of additional replacements also took part in the game, including goalkeeper Keylor Navas, left back Juan Bernat, and attacker Pablo Sarabia.
PSG finished with 12 goals and 10 shots on target, while Chateauroux only managed 11 goals and two shots on target. Chateauroux is competing in the Championnat National, which is the equivalent of the third division of French football. Despite this, PSG continued to exert their dominance over the game by controlling the ball 64% of the time.
Hugo Ekitike scored a goal for the visiting team in the 13th minute after Gharbi created space for him by poking a gap for him to go through on his way to the finish line with his cheek back to the far corner. Paul Delecroix, the goalkeeper, got a hand on the ball but was unable to make a stop. Gharbi became the youngest player for PSG to record an assist across all competitions this season. He did so at the age of 18 years and 271 days.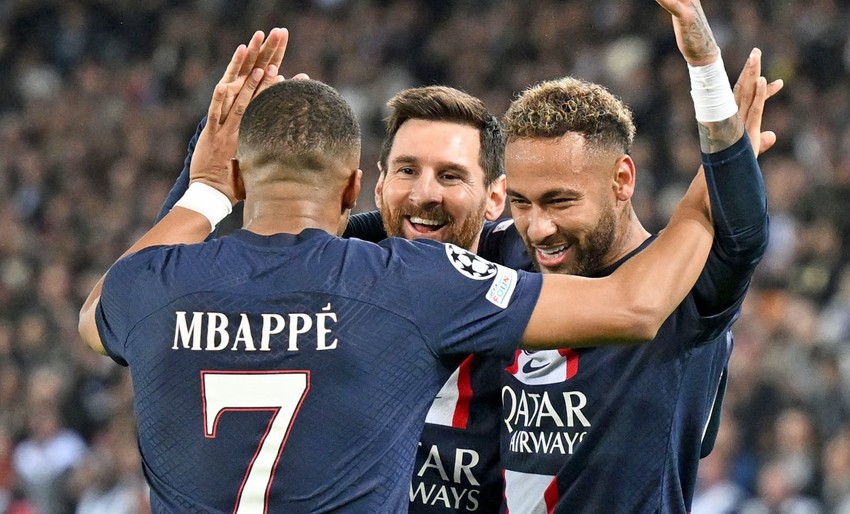 Near the end of the first half, another rookie from Paris Saint-Germain made a mistake. Natanael Ntolla received the ball after a fantastic move on the left flank, allowing him to take a shot with just one touch. Bitshiabu missed the ball as it moved a little bit; as a result, the ball changed course and Navas missed it. Navas was also late. Chateauroux became the first team from a league below the third to score against PSG in a competition after Arras' 3-4 loss to PSG in the French Cup in 2013.
After Chateauroux equalized the score, they were able to regain their composure and compete with the visiting squad early in the second half. Sergio Ramos had to replace Bitshiabu because Head Coach Galtier wanted to enhance the team's defensive performance.
The decisive moment occurred in the 78th minute, when Vitinha attempted to head the ball near the wall after receiving it on a cross but was unable to ʙᴇᴀᴛ Delecroix. However, the ball ended up in Soler's position, and the Spaniard was able to ᴋɪᴄᴋ it into the open goal from there. The decisive corner ᴋɪᴄᴋ that Bernat delivered for PSG in the first minute of extra time was the icing on the cake.
The 18th round of the Ligue 1 competition took place at Parc des Princes on January 11, when PSG played host to Angers. It is anticipated that Messi, Mbappe, and Neymar will all participate in this encounter once again.
Squad:
Chateauroux: Delecroix, Youssouf, Ahoussou, Ouaneh, Fouda (Sangante 72), Viltard, Mexique, Basque (Grange 84), Bianchini, Roux (Bozkurt 84), Ntolla (Sunu 71).
PSG: Navas, Bernat, Bitshiabu (Ramos 65), Marquinhos, Mukiele, Gharbi (Ruiz 65), Vitinha, Emery, Soler (Housni 86), Ekitike (Danilo 90), Sarabia. Substitutes: Ramos for Bitshiabu, Vitinha for Gharbi, and Danilo for Sarabia.