After the Community Shield match between Liverpool and Manchester City, perhaps Liverpool fans have partly understood why the home team's BLD is so determined to bring Darwin Nunez back in this year's transfer window. However, to get a great performance against Man City, Nunez had to go through a lot of difficulties, even ᴘᴀɪɴ.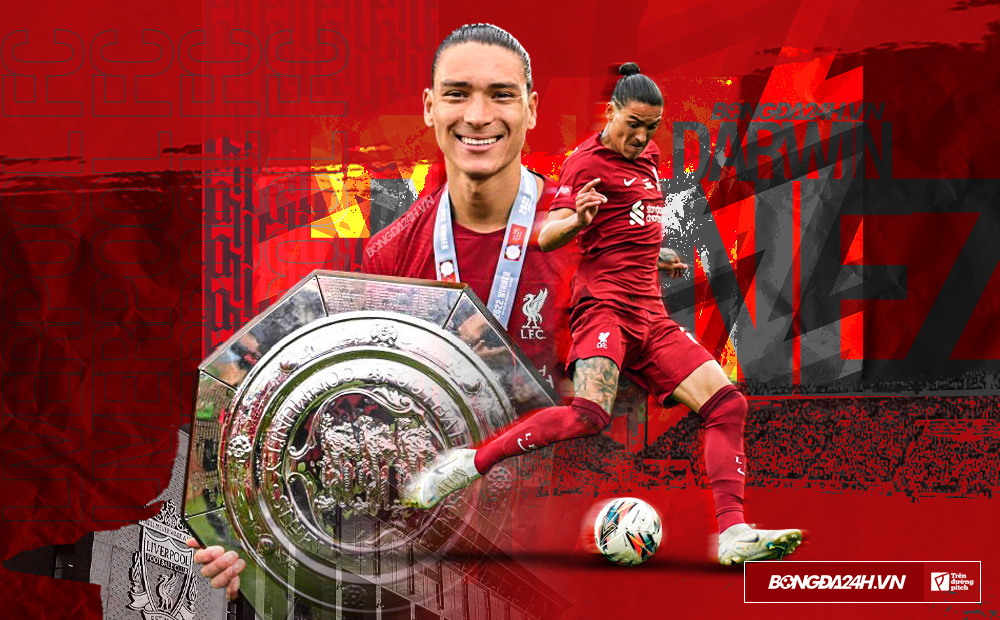 Childhood in raft houses
Nunez was born and raised in Artigas, located in the northern rural area of ​​Uruguay. The city is located next to the Cuareim river, the natural border between Uruguay and Brazil with a length of up to 250 KM.
Perhaps the people of Artigas, located right on the bend of the river, would have preferred to be on the other side. Even the river "supports" this idea of ​​theirs by "overflowing" every time the torrential rains pour down.
Therefore, people in poorer households in the city have to build on flood-proof rafts. Nunez's childhood was spent in such raft houses. It's really not uncommon for families to rebuild their homes, or even their lives, once a year. It can be said that this is where the word "problem solving" has been printed directly into the DNA of the residents.
So is the Nunez family, they have to try to find a way to "solve the problem". Darwin's father, Bibiano, was a construction worker. His mother, Silva, is a cleaning worker and collects bottles on the street to sell, but does not earn much. In other words, poverty always happened in the Nunez family.
"There were times when I had to go to bed hungry," Nunez told El Observador in 2019. "But my mother was the one who suffered the most, so we could have something to eat."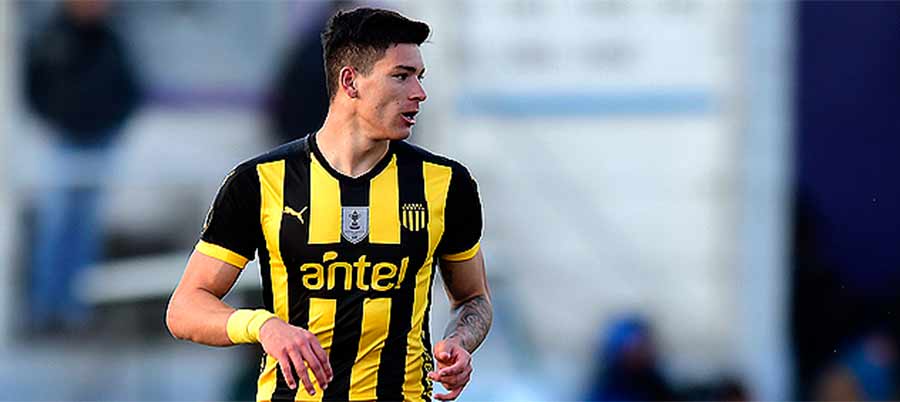 The beginning of a career is full of hardships
Nunez started playing for the local youth club until 2013, when he was recruited by Penarol, one of Uruguay's top clubs. His first trip to Montevideo was not an easy one. At that time, Nunez was only 14 years old, but had to live alone in a place 600 km from his hometown. Of course, like many other children, he missed his family very much. After a few months, he decided to return to Artigas.
A year later, he returned to Penarol again with a promise to his parents that he would stay longer. At this point, Darwin Nunez was no longer afraid of being alone when his brother, Junior, also joined the Penarol Academy.
This time, Nunez succeeded. He joined the U16 team to start making up for his lost time.
"He was fast and strong even before he started growing up and starting to gain strength," recalls Curutchet, the executive director of the Penarol academy and interim coach of the 2016 phase.
"His physical strength allows him to overwhelm opponents with ease. It's almost impossible for opponents to stop him. He also has good shots from outside the box, a hugely important weapon on the team. At that age, Darwin is already the type of player who can go far if he wants to. Really, it's hard to ignore the quality of Darwin." Curutchet shared.
In the youth team, Nunez often kicks in a high position in a 4-4-2 formation. He started studying Edinson Cavani's videotapes, then followed his compatriot's movements, especially when running diagonally into defence. However, he is not always patiently waiting for a cross or a slot.
"He's a very individual player," Curuchet said. "If nothing happens, he'll come back to get the ball, turn around and cause trouble. Thanks to that, he has created quite a few goals for himself."
"I always remember a goal he scored against Liverpool (the Montevideo-based team has a blue-black striped shirt), at the Under-17 level. After seeing him go half the length of the field, I sure he has nothing left to learn at that age, he needs a bigger challenge." Curutchet shared.
Nunez started training with the first team. Then, he suffered an extremely serious injury, which kept Nunez out for the most favorable period of the year. However, thanks to his optimism, he made it through the surgery and recovery period. It seemed that everything had settled down for the Uruguayan, but one day he felt ᴘᴀɪɴ in his knee when he returned to practice with his teammates.
"He said he could feel something stabbing him," said Fabian Estoyanoff, a former Uruguay international and one of Nunez's mentors during his time in the Penarol first team. "For a while, they couldn't understand what had happened. According to them, he had swollen ligaments. Really, it was a very difficult time for him."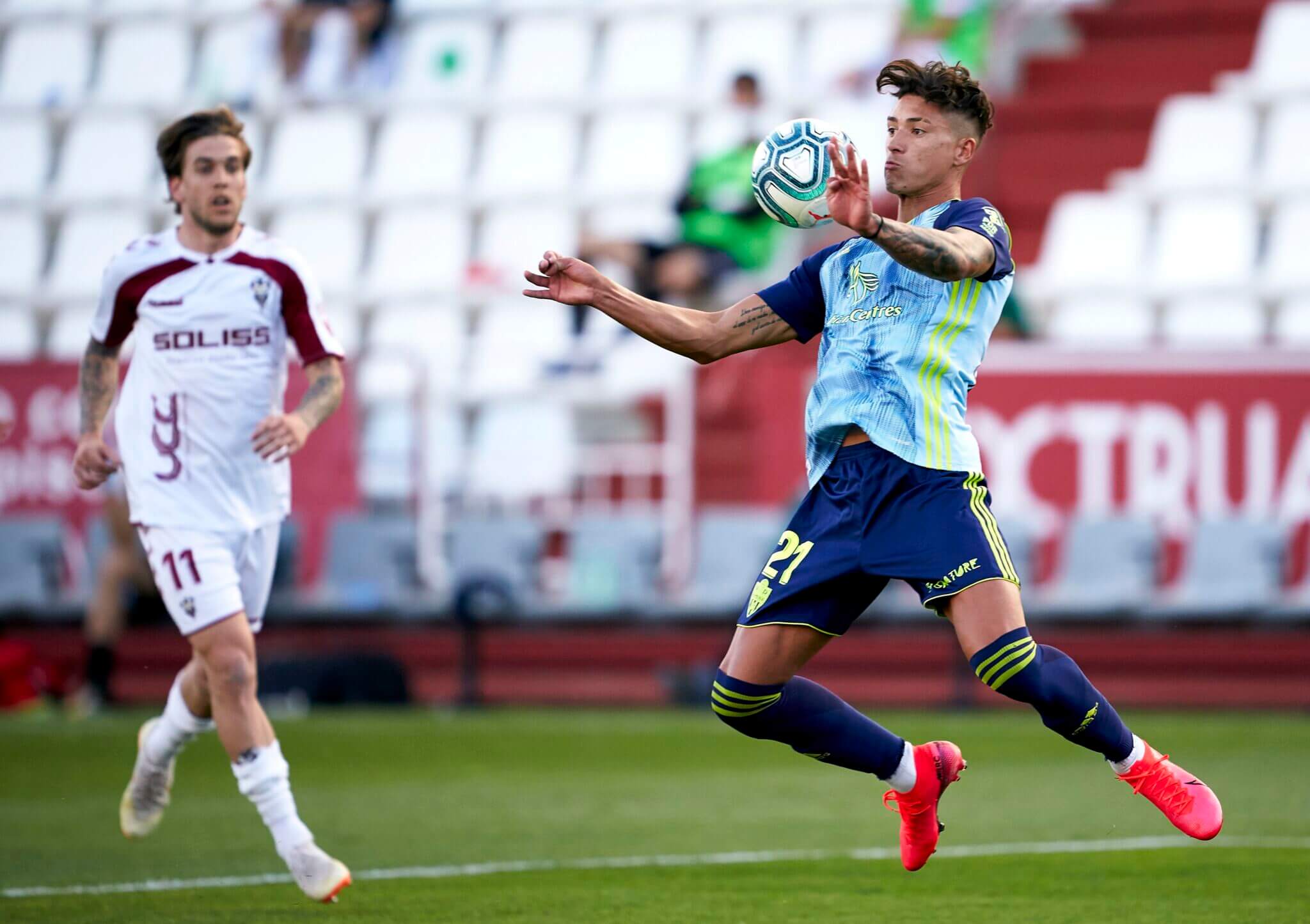 However, things are worse than "difficult". Leonardo Ramos, who became head coach in 2017, said that Nunez was so depressed that he wanted to give up.
"He would end training with bitter tears," Ramos told The Athletic. "During a training session, I pulled him out and asked him what he saw. He shared that he wanted to quit football and return to Artigas because he couldn't stand the ᴘᴀɪɴ. He also said that he enjoyed playing. ball but can't give 100% because of his knee
Coach Curutchet, who gave him the chance in that fateful match, said of the decision he called the "wrong": "I felt like something stopped in my throat when I found out what had just happened. Maybe the pitch was too bad that day. Really, the injury was bad because it came in a game that was supposed to be the debut of his life."
Seriously, Curutchet made no mistakes. However, his uncomfortable feeling was only partially relieved when visiting the student in the hospital. However, instead of being the one to comfort Nunez, he let the "victim" comfort him.
"He was so grown up," Curutchet recalls. "He said to me, 'Don't worry about it. Don't feel guilty. Such is life. I'll be back soon and playing again. This is just a test you need to go through."
New challenge called Premier League
The Premier League, it can be said, is a new stepping stone for Nunez. Liverpool will certainly talk a lot about patience, but really, looking at Nunez's transfer fee, he will certainly face a lot of pressure when he moves to Anfield.
"I was not sᴜʀᴘʀɪsᴇᴅ when he moved to a place like Liverpool, because I know his quality well," Emanuel said. "But I never thought it would happen so quickly. I can't lie, his money is really big for a 23-year-old player. So there will be a lot of burden on his shoulders. People will definitely look at him differently because of the price."
Those who know Nunez well insist that Nunez will never let pressure bring him down, as was evident in his scoring as soon as he came on from the bench in the Community Shield against Manchester City. "He learned a lot," said Verissimo, Benfica's interim coach at the end of last season. Meanwhile, his hometown teacher, Curutchet, thinks Nunez's inner strength has played a very important role in his career.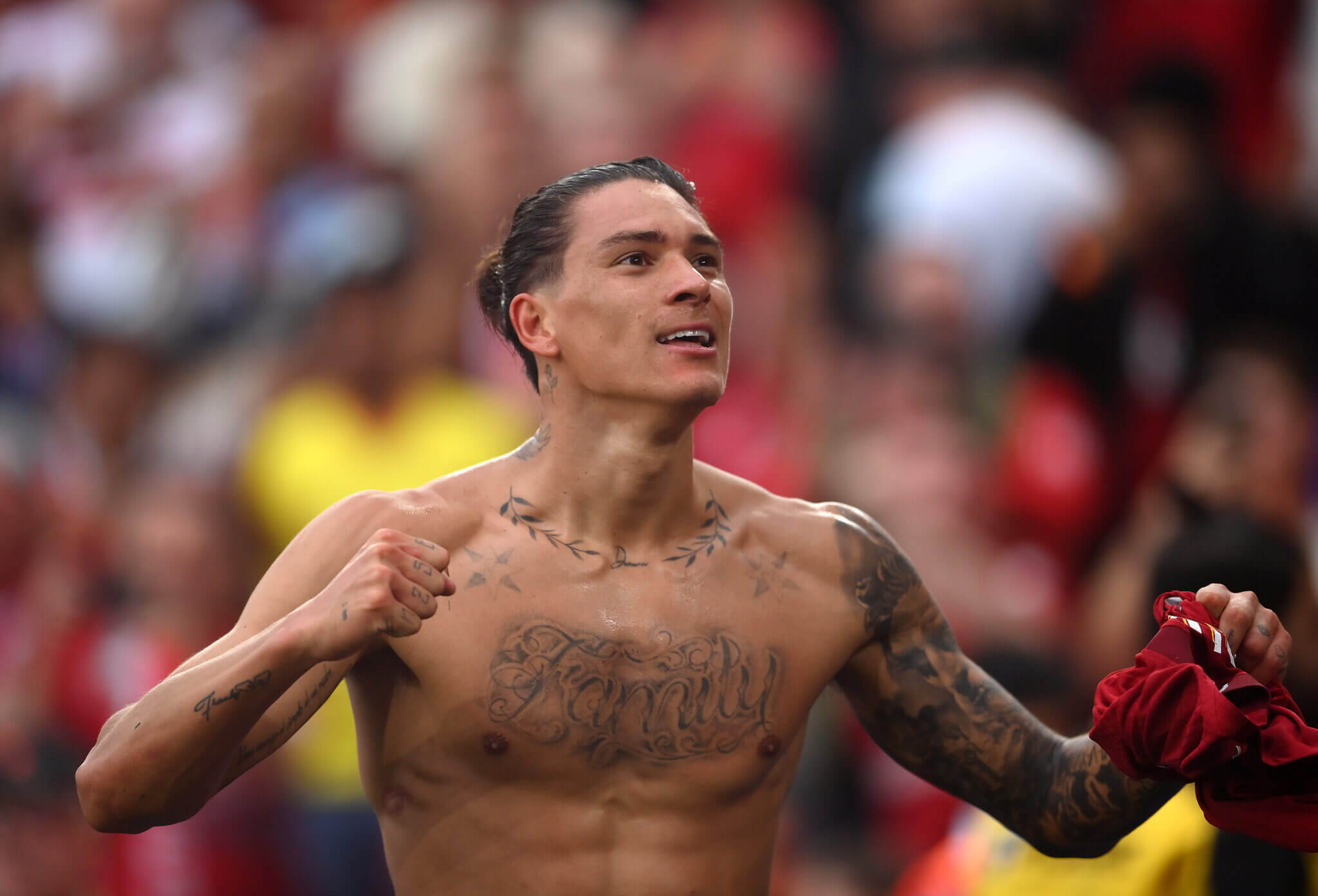 "Darwin has the endurance, the ғɪɢʜᴛɪɴɢ spirit and the ability to adapt to new things," Curutchet said. "He is a player with personality and always knows how to face difficulties."
National characteristics are not always true, but quite a few sources at The Athletic suggest that Nunez is a player with a distinctly Uruguayan personality, a personality that has made his countrymen, from Cavani to Luis Suarez, become role models of success on a professional level.
"He is the epitome of Uruguayan football culture," said Gustavo Ferreyra, who was his coach with the Uruguay Under-20 national team. "He has the ability to face difficult situations extremely well. His strength, his ability to move, without the ball or with the ball. If he needs to press, he will do it. closely, sometimes even a bit too much. That's a characteristic of Uruguayan players: rigor and teamwork."
This is also agreed by Estoyanoff. "High determination, rebellious spirit, teamwork, these are the strengths of the Uruguayan players. Darwin has those traits in him."
It can be said that the above will help Nunez become a favorite player at Anfield in the coming months. Perhaps, his journey from the Artigas raft to Anfield was not always easy, but it has helped him overcome many things, bringing high determination to the Uruguayan. So in the event that he couldn't shine, no one could say that Nuneza wasn't trying his best.
"He knows well that to get here, he has had to work and sacrifice a lot. He shows that in every training session and every game. He is truly a fighter, a fighter. A player born for Liverpool." Emanuel concluded at the end of the interview.