Cristiano Ronaldo has agreed to a three-year contract extension with Saudi Arabian club Al Nassr worth up to $300 million.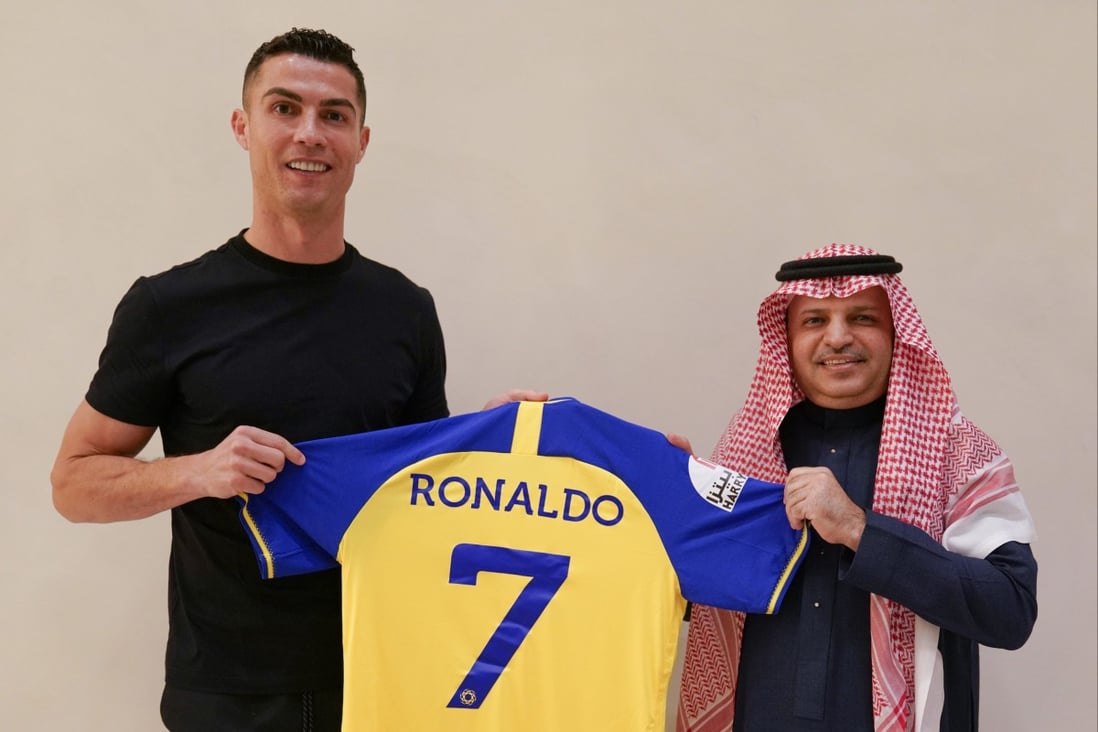 Cristiano Ronaldo has agreed to a contract with Saudi Arabian club Al Nassr worth an estimated 200 million euros (A$314 million), in what could be the most lucrative sporting contract ever signed. Ronaldo's new contract has been met with skepticism from some in the football world. He was a free agent following the FIFA World Cup, during which he scored a goal for Portugal.
During the World Cup, Ronaldo was released by Manchester United due to a deteriorating relationship with the Premier League club, which culminated in the 37-year-old trashing the club in an interview with Piers Morgan. His contract with Al Nassr runs until 2025, and some observers were sᴜrprised that the football legend did not seek a more competitive club.
Ronaldo described Al Nassr's "vision" as "very inspiring," and said he was looking forward to the challenge of joining a new club in a new country. However, the staggering amount of money involved has raised more than a few eyebrows.
"I am fortunate to have achieved everything I set out to achieve in European football and believe that now is the right time to share my experience in Asia," Ronaldo said in a statement. "I am excited to join my new teammates and work with them to help the club achieve success."
Former Premier League player turned commentator Jamie Carragher said it marked a significant divide between Ronaldo's career and one of the few considered to be at or above his level, Lionel Messi. Messi has been the toast of the football world since leading Argentina to a long-awaited World Cup victory, while Ronaldo appeared to be on his way out.
"It's a sad end for him in some ways," Carragher said. "Two of the greatest players in Messi and Ronaldo – Ronaldo has finished his career during an interview with Piers Morgan and Messi has won the World Cup. It's not the best way to sаy goodbye."
Cristiano Ronaldo's move to Saudi Arabia was met with criticism
Former Star Gary Neville was also skeptical of the move, claiming that it must have been difficult for the 37-year-old Ronaldo, who is nearing the end of his career, to turn down such a lucrative offer. Ronaldo, according to Neville, will become less relevant in the world game in the coming years.
"It tells us a few things. The first is how serious Saudi Arabia is about football. They're not going anywhere. They've spent £350 million on one player. "They're attempting to strengthen the league," Neville said to Sky Sports.
"But for Cristiano Ronaldo, I felt as though he would want to stay, for the rest of this season at least, in one of the big leagues in Europe and score more goals. Find a club in the Champions League.
"It tells me that the offer is incredible. Perhaps the club he desired in Europe did not come in for him, and this was his only option. There's a sense of sadness in that we've probably seen the last of Ronaldo playing at the highest level.
"I think we could have continued to see it at Old Trafford had both parties handled things differently. That had to end, and it had to end before the World Cup. In the end, it was unavoidable."
Ronaldo will arrive in Saudi Arabia with a plethora of club honours following a glittering spell at Real Madrid from 2009 to 2018, where he won two La Liga titles, two Spanish Cups, four Champions Leagues, and three Club World Cups. He set a Real Madrid club record with 451 goals and has more than 800 senior goals for club and country.
In three years at Juventus, Ronaldo won two Serie A titles and a Copa Italia before returning to United, where he had previously won three Premier League titles, the FA Cup, two League Cups, the Champions League, and the Club World Cup. He represented Portugal in Qatar, where he became the first player to score in five World Cups when he converted a penalty in Portugal's opening Group H match against Ghana. Morocco eliminated Portugal in the quarter-finals.
Ronaldo stated that the World Cup in Qatar would most likely be his last as he plans to retire at the age of 40, with the move to Saudi Arabia likely to be the final chapter in the career of one of the game's greatest current players.