Cristiano Ronaldo, the team's captain, was seen leaving the field after Portugal's crushing 6-1 victory over Switzerland with fans.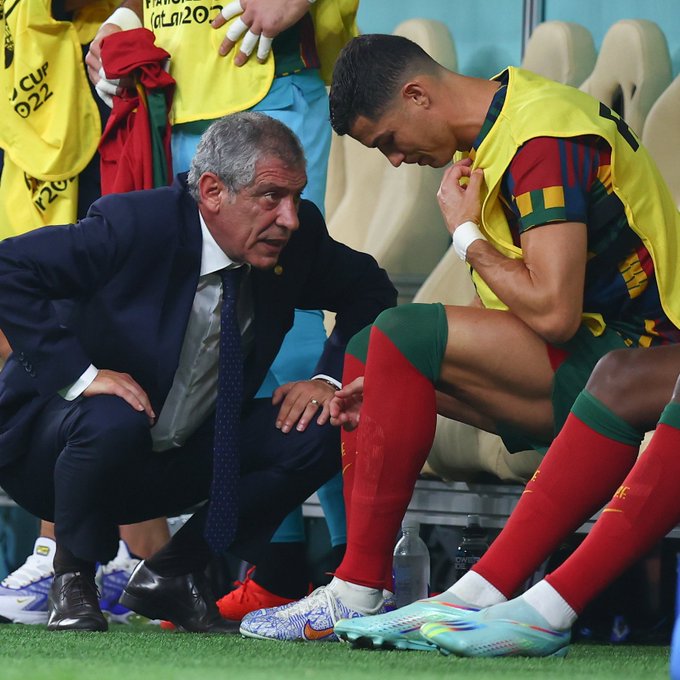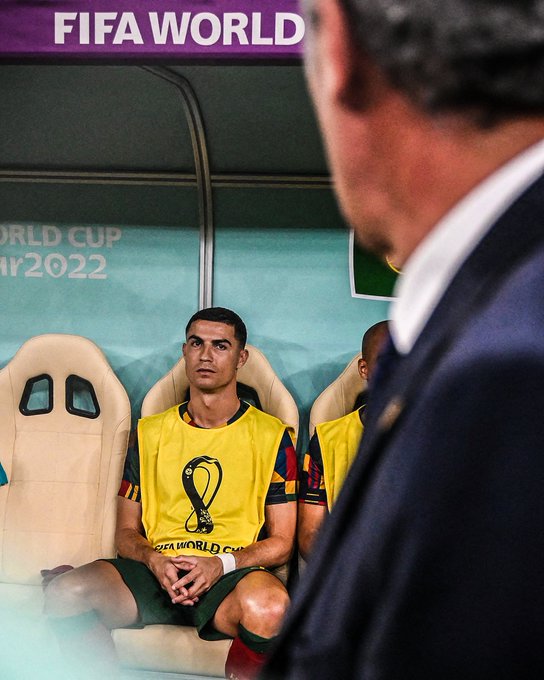 In a risky move, Portugal manager Fernando Santos left former Manchester United star Cristiano Ronaldo out of the starting lineup for their match on Tuesday night.
Goncalo Ramos, who took over for Ronaldo, stole the show at the Lusail Stadium with an incredible hat-trick performance.
The 2016 Euro champs' first goal came from the 21-year-old Benfica star, who added two more goals in the second half.
Ronaldo replaced Joao Felix in the second half and came off the bench, but the five-time Ballon d'Or winner was scoreless in Portugal's 6-1 thrashing of Switzerland.
Nevertheless, video of the 37-year-old Portuguese forward "going right off" the field as his teammates and spectators cheered rapidly went viral on social media.
In response to the video, one Twitter user wrote: "If it's not about him, he can't take it. Saudi Arabia might not be the greatest choice for him. There are better players than him there.
What a disgrace of a captain Ronaldo is, said another fan. Can't believe his team played so well while he watched from the sidelines.
Another user wrote: "So, he did it again."
A fourth supporter tweeted: "A little depressing. A 37-year-old should be capable of more.
Ronaldo's legion of admirers flocked to social media to defend him, showing that not everyone thought it was improper for him to leave the field while his teammates were celebrating.
He genuinely remained outside applauding and celebrating before entering the building one minute before everyone else. Shut up, moron," yelled one incensed supporter.
"I did see someone shake and hug as many teammates and rival players," a second spectator alleged.
And a third Twitter user added: "The team was one minute behind him as he walked over and clapped the audience. Keep quiet.
Ramos, Pepe, Raphael Guerreiro, and Rafael Leao all scored goals to put Portugal into the World Cup's knockout stages.
Santos' team will now play Morocco, which stunned Spain on Tuesday, in the quarterfinals at the Al-Thumama Stadium on Saturday.