Casemiro not only patched the holes in Manchester United's defence, the Brazilian midfielder also upgraded it so that the team's midfield was the most solid block in the Premier League.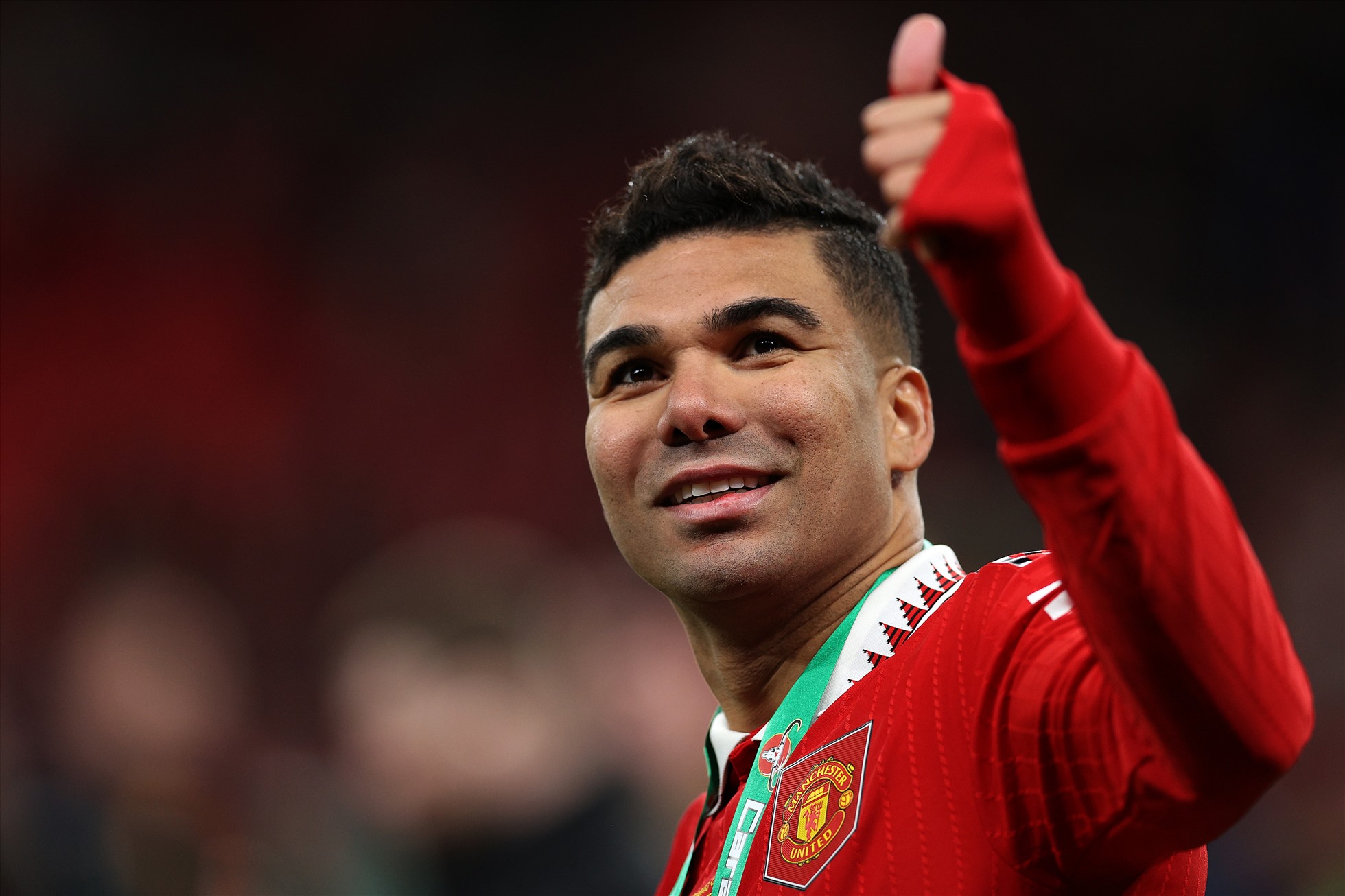 Not only is he good at intercepting and breaking the opponent's strength, when Luka Modric and Toni Kroos are no longer around, Casemiro also shows that his passing ability is not inferior.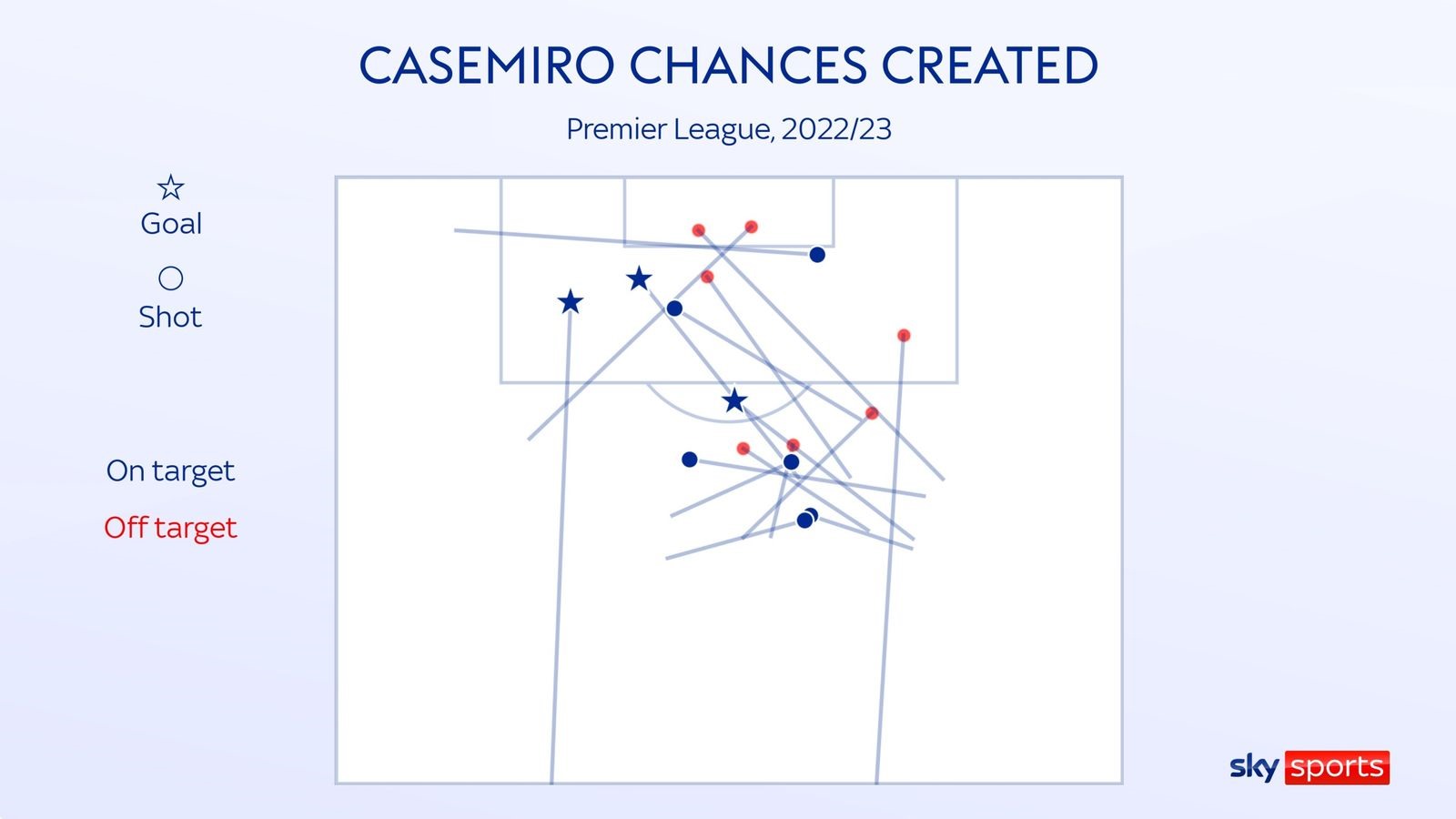 The Brazilian midfielder leads Man United in tackles, interceptions, gaining control in the midfield, winning duels and high balls.
Casemiro feels like a wolf, always smelling his prey is sensitive situations anywhere on the field.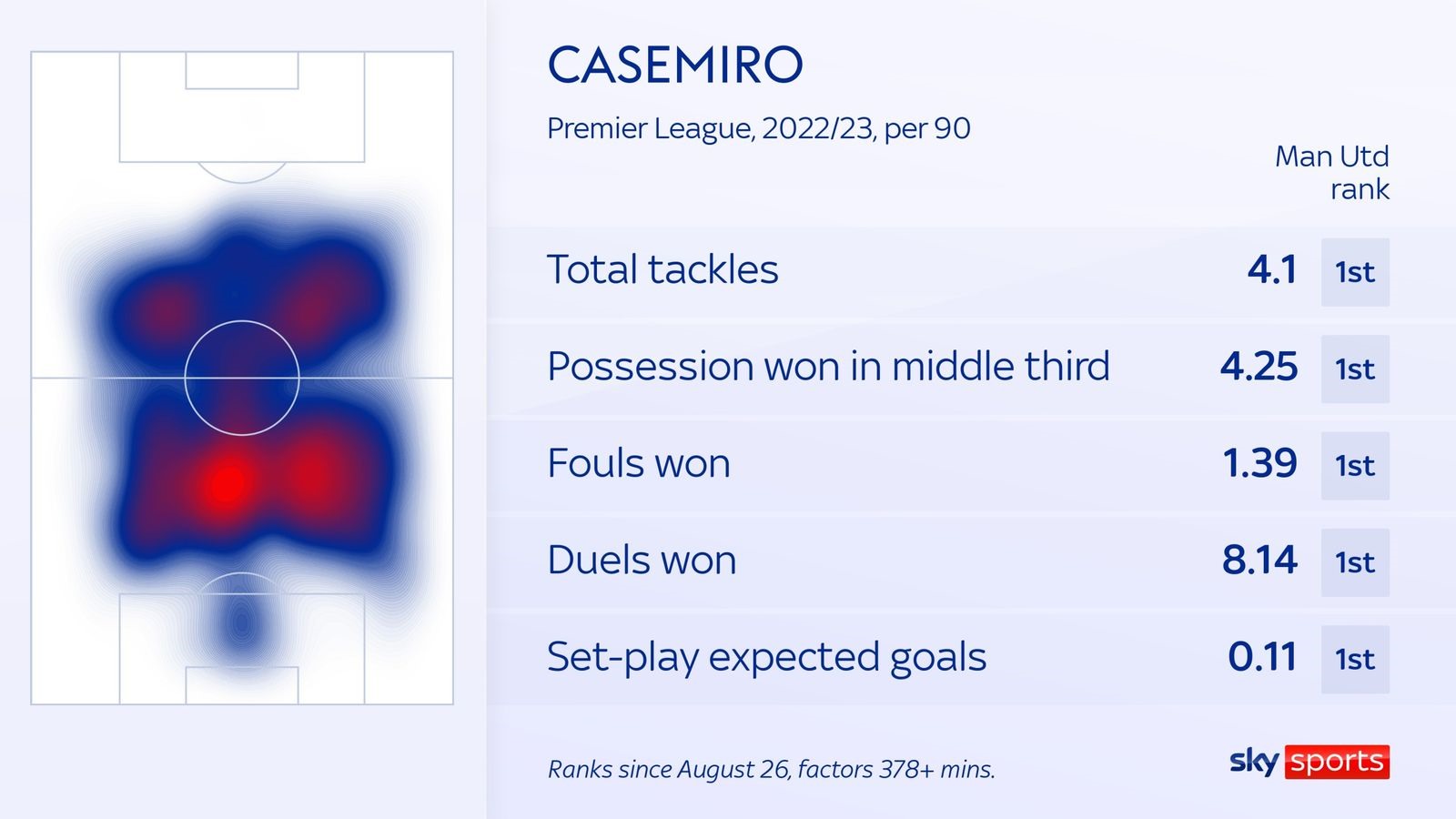 One of the best examples is Joelinton's save from Newcastle in the League Cup final.
When Casemiro finished breaking, he and his teammates celebrated the situation as if they had just scored a goal for MU in the final.
"Not just a final, just a normal Premier League game, I still chase the ball to the end, the whole world knows that," – Casemiro shared.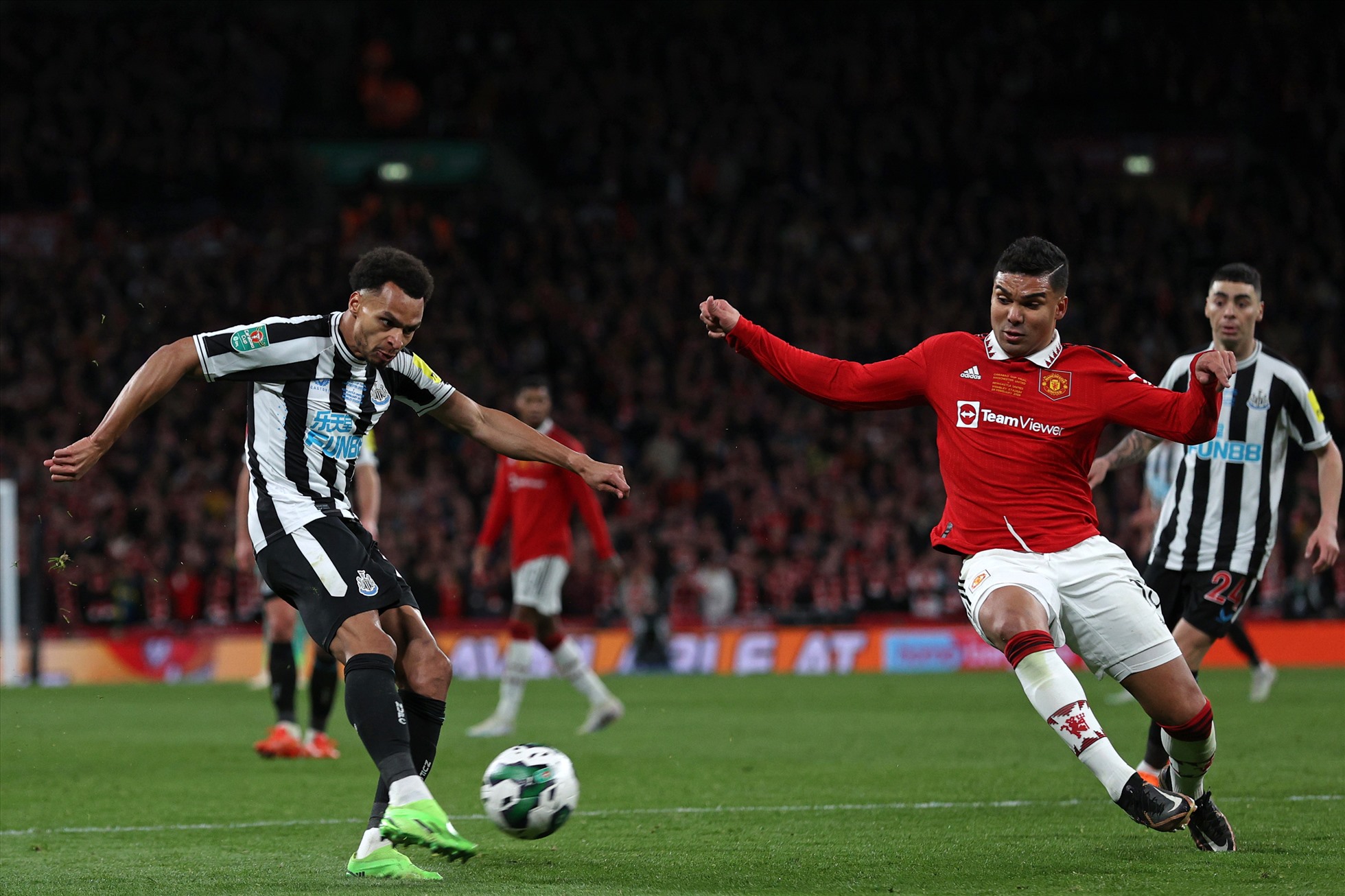 In recent years, when commenting on Sky Sports, Gary Neville spent a lot of criticism for juniors at Manchester United.
When Casemiro first joined the team, the former "Red Devils" player also left many doubts. Now, Neville believes the price the old team paid for the Casemiro deal is too cheap.
Besides, Neville also confirmed that Casemiro did not want to find a nursing home and travel when he came to England.
When M.U led Newcastle 2-0 in the League Cup final, Casemiro still blamed Bruno Fernandes in the 90th minute when the Portuguese midfielder did not pass the ball to him. It is the spirit of blood and fire until the last minute that Erik ten Hag always aspires to.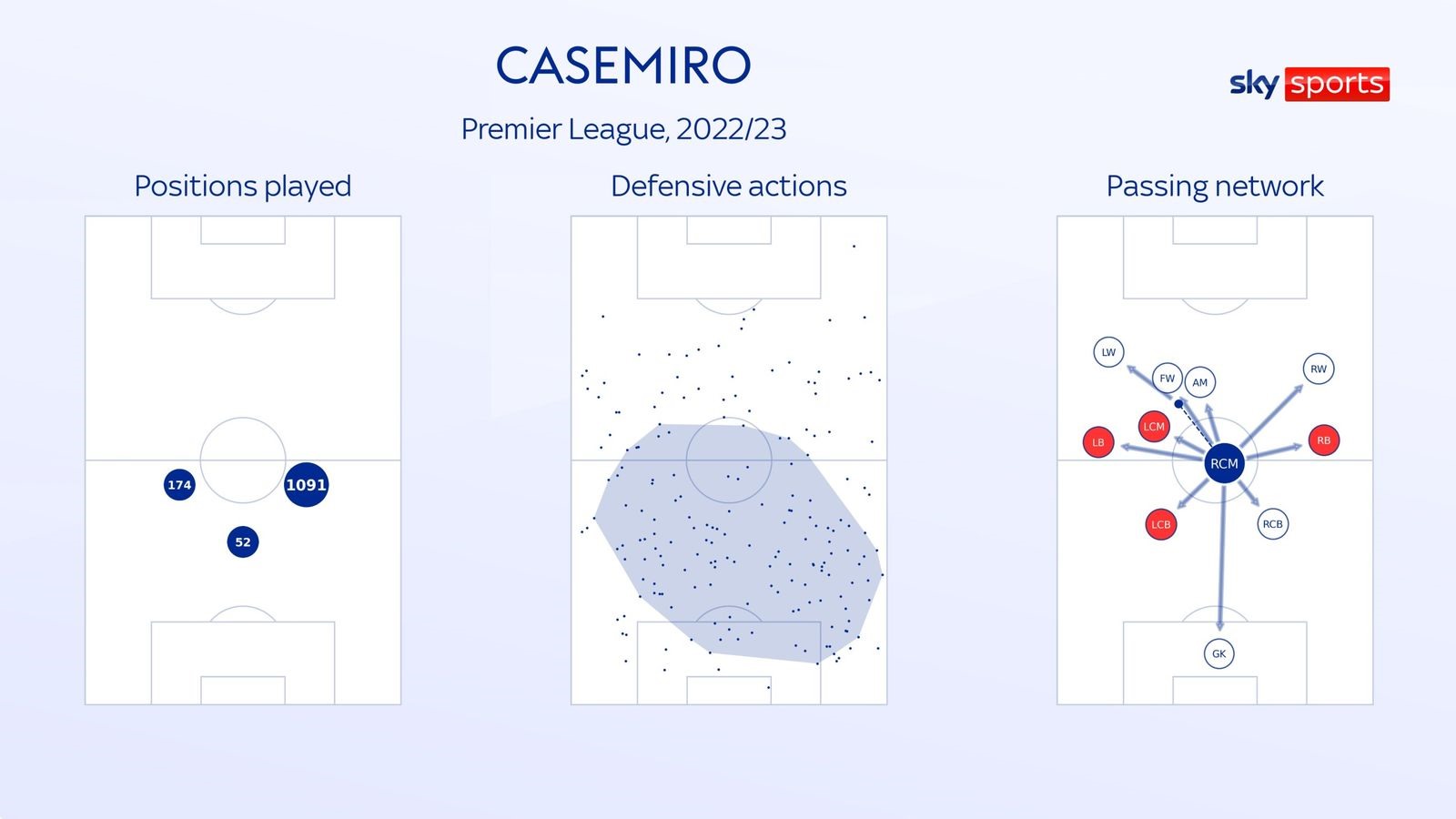 Along with central defenders Rafael Varane and Lisandro Martinez, Casemiro formed a solid defensive trio for Manchester United.
David De Gea set a record of 181 white net matches for the "Red Devils" partly because of the excellence of the aforementioned teammates.
For the first time in years, when they faced Liverpool, Manchester United were no longer underrated.
If need to attack, Man United has Marcus Rashford as the mainstay. If you need to defend, Casemiro will be the biggest fulcrum.
The presence of Casemiro can be a bad omen for The Kop when in the past, the midfielder played for Real Madrid and beat Liverpool twice in the Champions League final.