Man United redirects Mbappe's friend hunting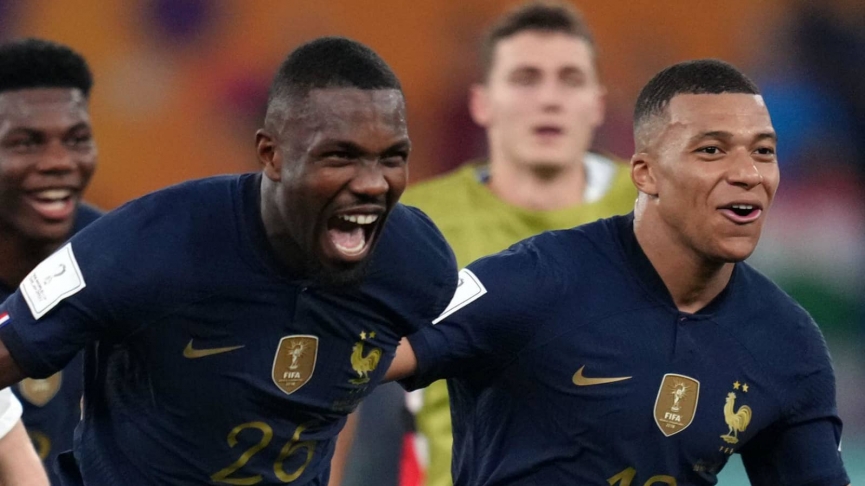 After losing Cody Gakpo to Liverpool, Man Utd was obliged to devise a new strategy to fill the void left by Cristiano. Marcus Thuram, Mbappe's France teammate, is being pursued by the Red Devils, according to 90min.
MU is rumored to be in talks with Marcus Thuram's agency this summer about a possible move.
Thuram's contract with Gladbach expires at the conclusion of the season, thus if successful, the Red Devils will possess him for free.
In addition to MU, other major clubs such as Inter Milan and Bayern Munich are keeping a close eye on Thuram's position.
4 reasons why Memphis Depay should return to Man Utd in January
After breaking up with Cristiano Ronaldo and failing in the Cody Gakpo deal, Manchester United is eager to strengthen an offensive line.
Man United's loss of the Dutch striker to Liverpool is unfortunate. In the summer transfer window this year, Manchester United had a terrific opportunity to sign Cody Gakpo. Erik ten Hag is reported to have abruptly altered his mind and ordered Man United to sign Antony instead of the player who had recently joined The Kop.
Memphis Depay stands out as a strong contender in the context of the Red Devils being obliged to recruit men on the attack.
In 2015, the striker born in 1994 joined Manchester United but did not make an impact.
Coach Jose Mourinho pushed Depay to Lyon in 2017.
As a result, several football analysts dislike this player.
However, the Express cites four reasons why Manchester United should rejoin with the Dutch striker in January:
Reduced transfer charge
According to rumors, Manchester United simply needs to spend approximately 8 million pounds to acquire Depay on this year's summer transfer market.
Clearly, the Red Devils should consider making a transfer at this price.
Joao Felix is another player with whom Manchester United is in contact.
However, Atletico Madrid's proposal to purchase the Portuguese star comes with a very steep price tag.
In addition, Felix will require more time to adjust and has less experience than Depay.
A leader
The 28-year-old player has significantly developed since his previous stint with Manchester United.
Depay formerly wore the captain's armband for Lyon, and coach Rudi Garcia lauded his manners in 2019. Depay has always been the leader of the Netherlands national team, regardless of whether Ronald Koeman or Louis van Gaal was in charge.
Opportunity to demonstrate one's worth
As stated above, Depay's first tenure with Manchester United was disappointing.
During his stint with the Red Devils, the 1994-born player scored a total of two Premier League goals. He was viewed as the heir to Cristiano Ronaldo's number 7 shirt.
Depay has stated that he has not had many opportunity to showcase his talents at Manchester United.
He placed the responsibility for his struggles on coach Van Gaal.
Depay is therefore eager for additional opportunities to demonstrate his value at Old Trafford.
A true goal scorer
Man United signed Depay in part because of his remarkable scoring record.
With the exception of the Premier League defeat, Depay has 76 goals in 178 appearances for Lyon and 50 goals in 50 games for PSV Eindhoven.
Last season, Depay scored 13 goals for Barcelona, becoming the club's main striker with Pierre-Emerick Aubameyang.
Depay has a strong track record with the Dutch national squad.
This diminutive striker has 43 goals in 86 appearances for the Netherlands, a figure that cannot be surpassed.