Amid Losing No. 7. Shirt to Mason Mount, Alejandro Garnacho Walks the Ramp for Balenciaga
The social media response to Manchester United's teenage prodigy Alejandro Garnacho's attempt to showcase his talents on a different field was not encouraging.
The Argentine winger who just last year made his first appearance for United's first squad walked the runway for Balenciaga in the fashion capital of the world, Paris.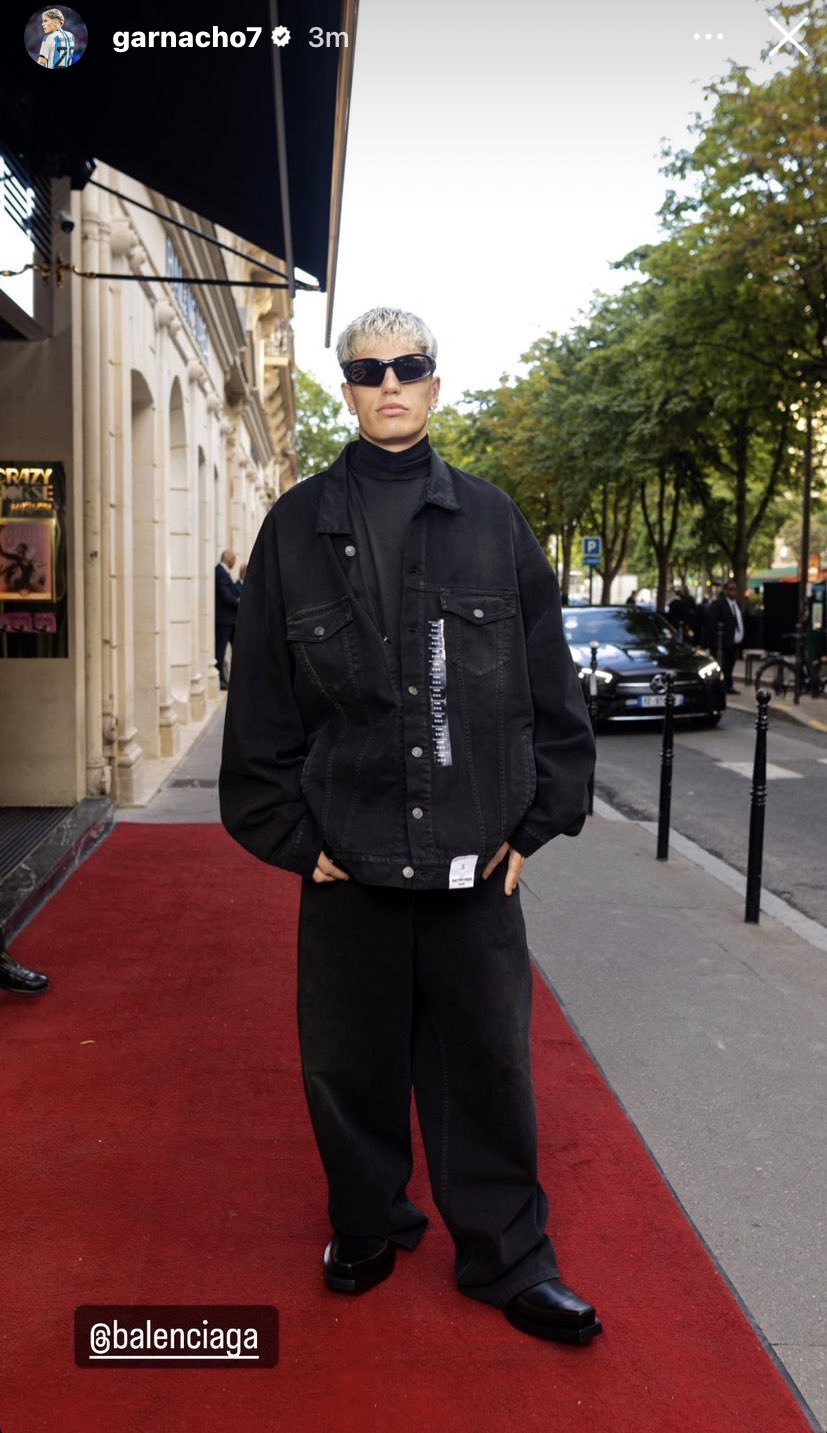 Fans were apparently offended by the "deadpan" expression he wore while modeling the new Balenciaga designs on the runway.
Garnacho, who recently turned 19 years old, makes what could be considered his debut into the world of fashion, advertisement, and modeling in a video posted by ESPN FC on their Twitter account.
The keyboard warriors on Twitter blasted him, notably for his unsuccessful attempt to mimic ex-United star Cristiano Ronaldo, and his expressionless visage made him the butt of jokes, rather than a figure of awe in the fashion world.
An furious supporter tweeted, "Why on earth is Alejandro Garnacho promoting, advertising, and wearing Balenciaga???" while naming the young United player.
One supporter called him a "Cristiano wannabe," while another criticized him by saying, "Zero aura."
Some of the tweets were even crueler than "I thought that was Ellen Degeneres," which was posted by a disappointed fan, and "Looks like that guy from Zoolander," which was posted by another.
Until very recently, Garnacho was in the spotlight as the favorite to wear the No. 7 jersey left vacant by club legend Rolando.
He joined the club when he was a teenager and has been destined for greatness there ever since.
United's current manager, Erik Ten Hag, has hailed Garnacho as a future star of Old Trafford.
However, in an unexpected move, United gave Mason Mount the No. 7 jersey that has been worn by club legends such as Eric Cantona, David Beckham, and Ronaldo, and the Twitterati mocked Garnacho for doing such a high-profile advertising campaign for a major fashion brand.