Statistics from Sofascore show that Jamal Musiala had a brilliant day against Man Utd's midfield.
Although we know that Bayern Munich is a formidable opponent for Man Utd at the present time, it is hard to believe that the Red Devils' defense was defeated by the excellence of a midfielder who is only 20 years old.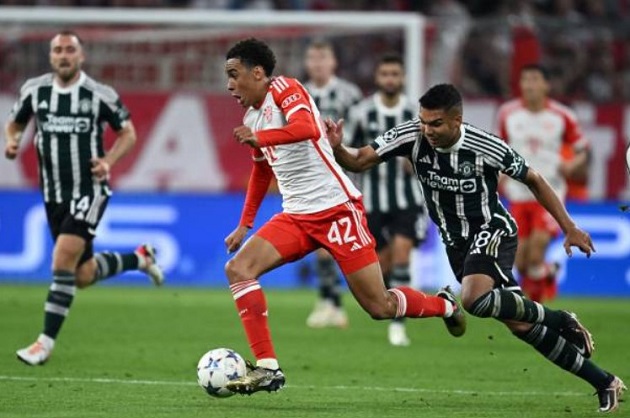 Musiala has impressive passing skills.
Accordingly, Jamal Musiala had a day of outstanding performance compared to his colleagues on the other side of the front line. The German midfielder had an assist for Serge Gnabry to increase the score to 2-0 in the first half.
In addition, Musiala also has 3 passes to create opportunities for teammates (key passes) and has a passing accuracy rate of up to 95%. Notably, Musiala had 5 successful passes this morning, reaching a rate of 100%. It was his skillful dribbling ability that caused Man Utd's defense to become chaotic. On the other hand, in 75 minutes on the field, Musiala only lost the ball 6 times. With "stats plowing saint" Bruno Fernandes, he lost the ball 20 times and owned only 1 pass to create an opportunity.
Obviously, Musiala's brilliance showed the difference in class between the two teams and it seems that this is the type of midfielder that Man Utd is lacking.