It is only a matter of months before Anfield can host more than 61,000 fans each and every matchday, but what will the ground look like at completion?
There can be no missing Anfield, it casts an imposing sight and the new Anfield Road End Stand only adds to the incredible skyline, standing at 39 metres tall.
Work began on the £80 million expansion in September 2021 and is on schedule to be complete this summer in time for the start of the 2023/24 season.
The second phase of the expansion adds 7,000 seats to the Anfield Road End, taking the total capacity of Anfield to 61,015.
While off-field investment is not always looked upon as fondly as new, flashy player signings, Anfield's redevelopment is a significant step for the club.
So, how will it look once it is complete this summer?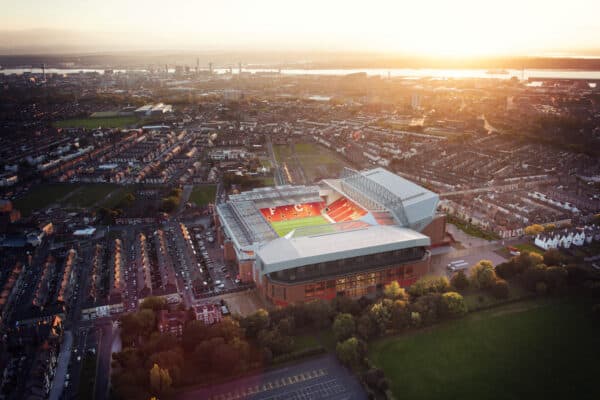 What we can expect
It's going to be a thing of beauty, with the roof of the Anfield Road End fitting seamlessly with the Main Stand, creating a closed-off feeling that will only better serve the acoustics.
Those Anfield nights under the lights cannot come soon enough!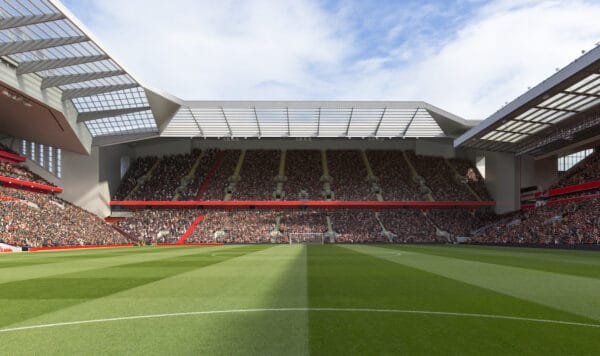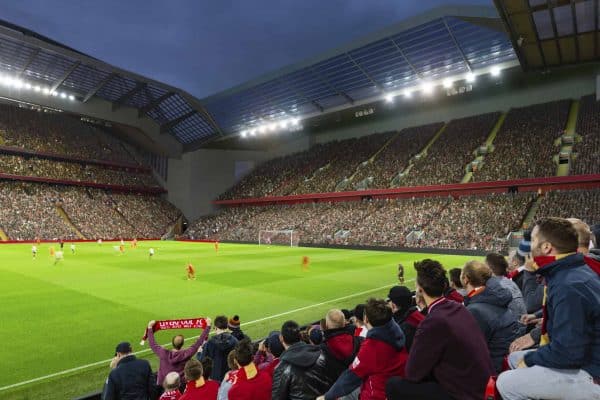 Thanks to 3D Digital Venue, we can see renderings of how the new stand is to look from the Kop (first image), Sir Kenny Dalglish Stand (second image) and the Main Stand (third image).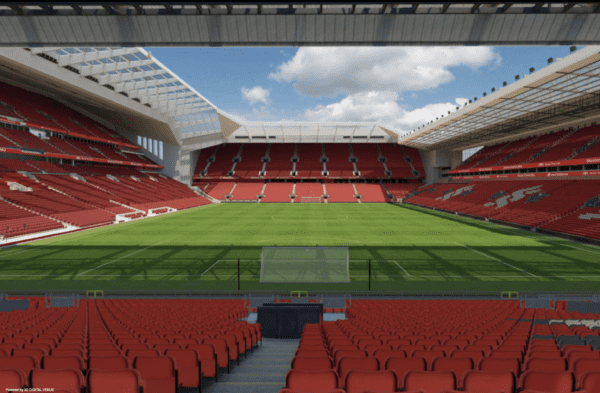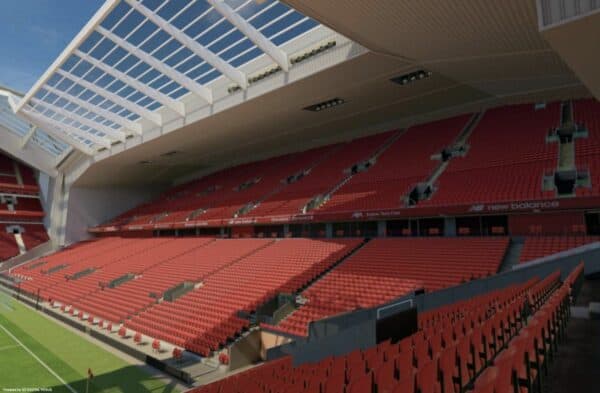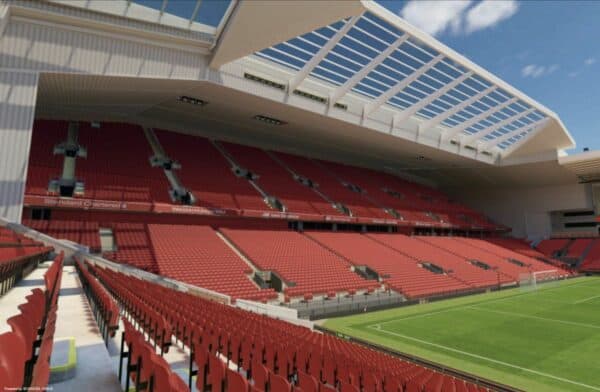 Away supporters will continue to be housed in the Anfield Road End but you may also be able to see where the new hospitality suites are going to be located, under the top tier.
It looks pretty impressive, right?
As for the concourse, it is going to look a little something like this, a style not too dissimilar to the Main Stand: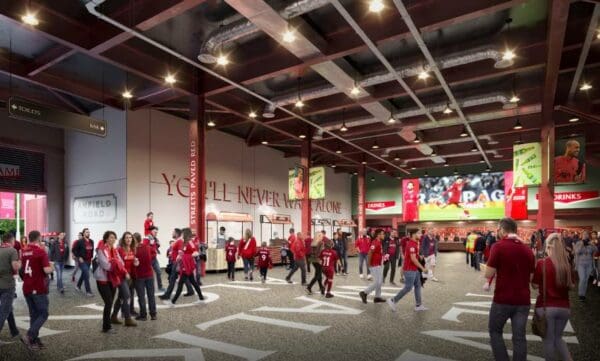 Moving on to the exterior, new pedestrian and cycle routes will be introduced and there will be a seamless transition with the existing Main Stand.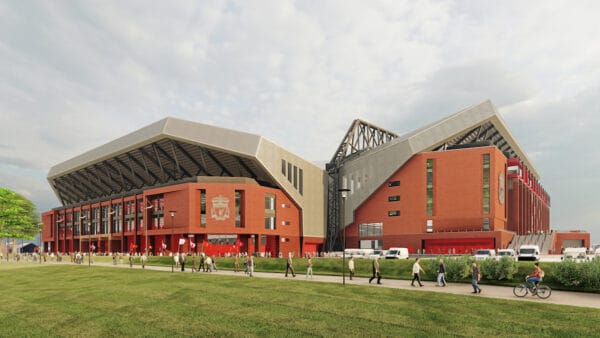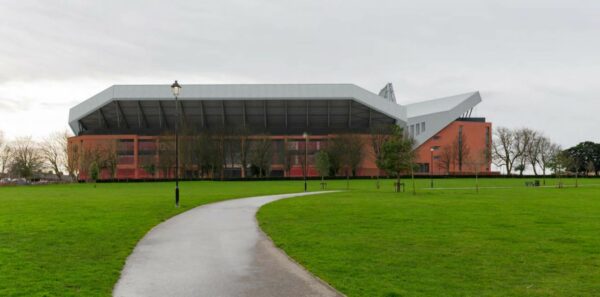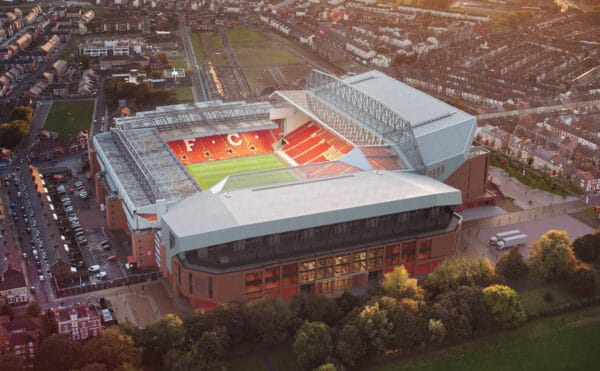 Soon enough these images will be our reality.
Annie Road, before and after
Finally, let's take a look at some before and after photos of the transformation, which is still taking place and remains on schedule.
Talk about a height difference – and no terrible restricted views!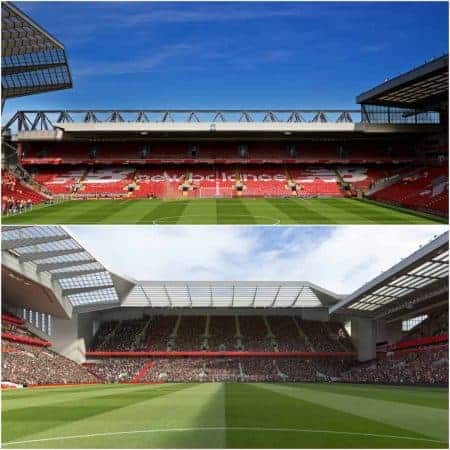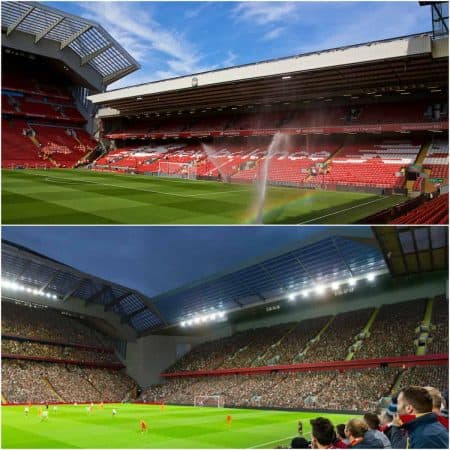 The new stand will hold 15,967 supporters and the existing roof will be removed immediately at the end of the current season, as the expansion enters its final stages.
There's no place like Anfield.