Cody Gakpo, 23, has been a rising sensation in Europe, and many clubs have indicated an interest in purchasing him. He is having a brilliant season, with 30 goals contribution in just 24 games and three goals in the FIFA World Cup 2022. This was sufficient to attract any great club, and Manchester United and Liverpool were both interested in signing the Dutchman, but the Merseyside club pulled the plug and has now secured the quality striker once more.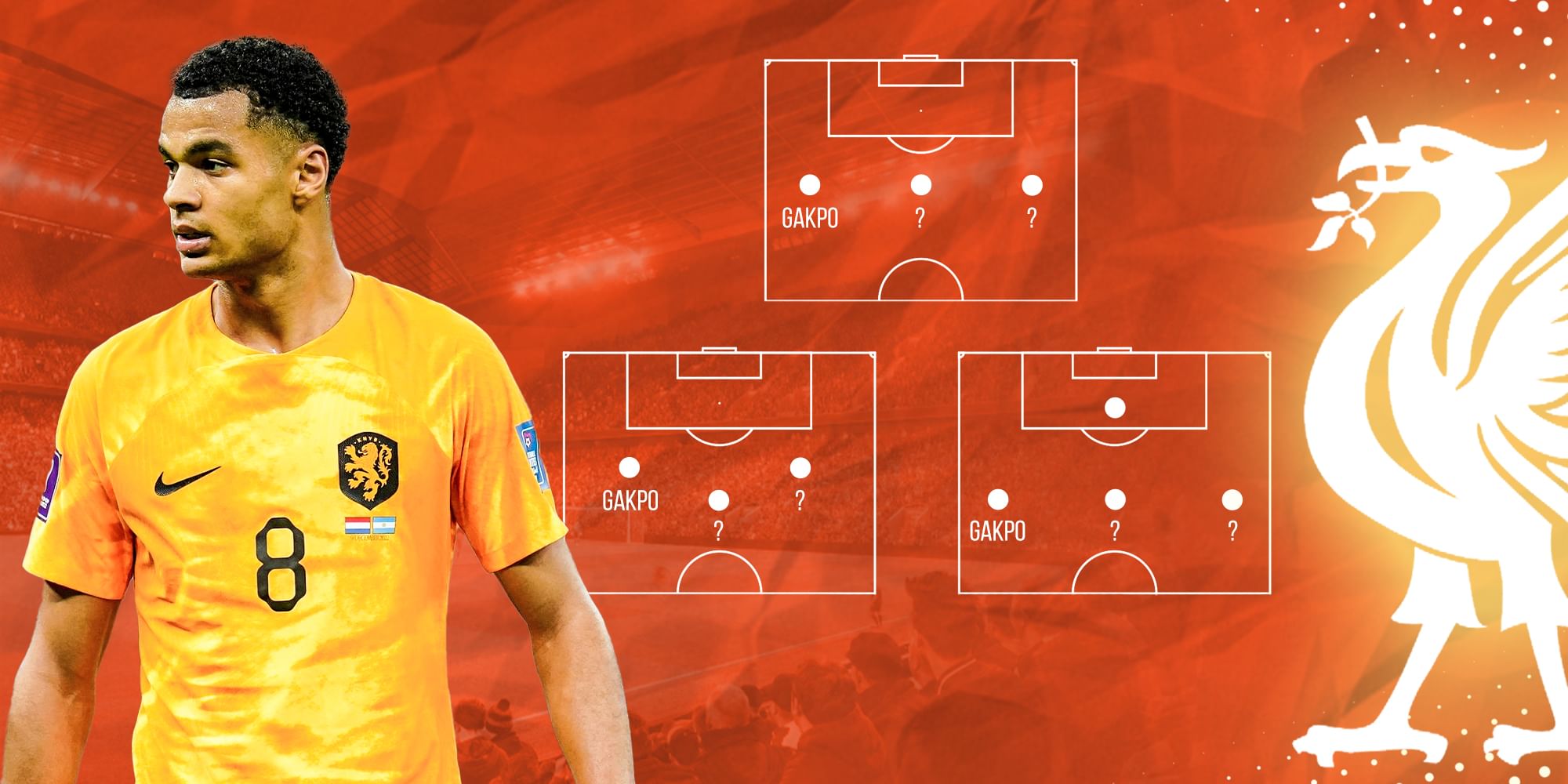 The reds have signed the 23-year-old forward
Liverpool are currently beset by injuries, and the signing of Arthur Melo has not been successful. Klopp is seeking to offload many marginal players and reconstruct the squad. The signing of Gakpo will strengthen the attacking line, who is a dynamic forward, and might make a major impact.
We've examined how Liverpool could line up with Gakpo upfront below.
3. (4-3-3): Gakpo-Nunez-Salah
Klopp may opt for a different technique, but this is his preferred one. Where he will play Gakpo on the left, Nunez in the center, and Salah in his regular place on the right. As previously stated, Gakpo is a diverse forward who can play wherever in the frontline and also presses well, as Klopp's style is high-tempo football with continual pressing and all three upfront players are fully aware of this and will track back as well and help in the construction of the game.
Klopp is aware of Gakpo's aerial danger and will enable him to switch positions between Nunez and the Dutchman throughout the movement as the 23-year-old will drop into center position to wait for the ball or slide behind defenders to capitalize on passes.
2. (4-2-3-1): Firmino-Gakpo (upfront)-Salah
Gakpo will serve as the false nine in a 4-2-3-1 format, with Firmino and Salah complementing him from behind. Gakpo will possess the freedom to drop deeper and look for the ball or crosses in the area. He will also assist in the build-up and identify open areas in the box.
The 23-year-old will have to drop deep in time as well. However, Gakpo's technical skill will allow him to make late runs and beat defenders in any manner possible since he is as effective as Haaland in the box and finishes well with his clinical prowess.
1. (4-3-1-2): Firmino (cam), Gakpo and Salah upfront.
In this setup, Gakpo and Salah will play ahead of Firmino, who will operate behind them as more of a ball distributor. Although it will take time for Gakpo to adjust to new teammates' styles of play, once he does, he may be a dominant forward and contribute many goals, which Liverpool have lacked despite having Nunez.
In this scenario, Klopp may play Salah and Gakpo as two attackers, as both are quick and can overcome opponents in any situation. However, the Dutchman is more likely to be in the box as Salah shifts to his proper position. As a result, if players implement these strategies on the field, they could be quite effective.
For more updates, follow Khel Now on Facebook, Twitter, and Instagram and join our community on Telegram.