Liverpool have been active in the summer market quite early with the purchase of Alexis Mac Allister from Brighton before the addition of Dominik Szoboszlai from Leipzig. This has made the fans very excited because "The Kop" focused on strengthening the midfield, which is considered a line with significant deterioration last season.
But in the past few days, fans have been somewhat worried because at one time, up to 3 players in midfield could leave the club. Invitations from Saudi Arabia were sent to both Jordan Henderson and Fabinho, and while the Fabinho case was pending negotiations, Henderson agreed to join. Not to mention there is news that Thiago Alcantara, if approached by Barcelona this summer, will immediately accept because of the opportunity to kick for senior Xavi.
Liverpool have already parted ways with a significant number of midfielders this summer, from James Milner to Naby Keita and Oxlade-Chamberlain. Keita and "Ox" are not really losses for the Anfield team, and the old general Milner is not young enough to contribute much. Fans had hoped that the additions of Mac Allister and Szoboszlai would add depth to the midfield and Liverpool would not have to rely too much on older players.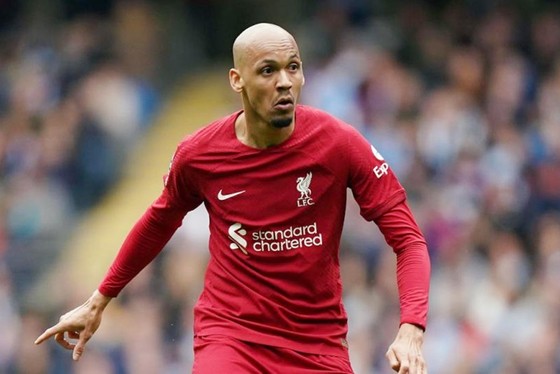 But if Henderson, Fabinho and Thiago go all together, the generational transition will be very sudden. Henderson was the club's longtime captain, while Fabinho arrived at Liverpool and took more than half a season to integrate. Henderson's place could be replaced, but if Fabinho were to go Liverpool would have to replace him with a midfield interceptor of equal quality, and such a player is not easy to find.
Adding Mac Allister and Szobozslai suddenly wasn't enough for Liverpool due to recent upheavals
Assuming the three midfielders mentioned above leave, who will Liverpool have? In addition to the two rookies, they will have Stefan Bajcetic (playing in the position of Fabinho), Curtis Jones, Harvey Elliott and Trent Alexander-Arnold (at the end of the season he drifted from right-back to midfield). Among these, Elliott is "lost" because he actually kicks like a winger, unable to be shaped to contest in the middle of the field.
Bajcetic is still inexperienced and slightly slim, while Jones has improved a lot but has not had the opportunity to play continuously to show stability. Liverpool usually use a three-midfield formation so they will probably have to add at least one more midfielder, with the focus being on Southampton's Romeo Lavia. But it will be a pity if you cannot learn from the experience of the Brazilian senior.
The coming days will be an uncertain time for Liverpool due to the transfer volatility coming to the line they have worked to add. All the dizzying changes are not going smoothly and with the championship race & the top 4 of the Premier League increasingly difficult, Liverpool may be in a difficult position again.