Animals
The mother cat meows mournfully all night outside looking for her 4 kittens but the unexpected happened
After searching all day long, she comes back to her kittens and tries to find their scent.
When the staff at a veterinary station in New Zealand found four kittens by the side of the road, they just thought it was a case of abandonment by their owners. But the next morning, an adult cat appeared…
The big cat made every effort to sneak into the Mill Hill veterinary station, making the staff here understand that yesterday's kittens turned out to be not as orphaned as they thought.
Photo taken on facebook of Mill Hill Veterinary Station with a happy status line announcing: "Mother cat and kitten are reunited!".
On Facebook, this veterinary station said that the mother cat kept hanging around the front door, trying to find a way to sneak inside every time a visitor came in and out. Realizing that the cat would not leave, the staff picked it up and realized it was a nursing mother cat.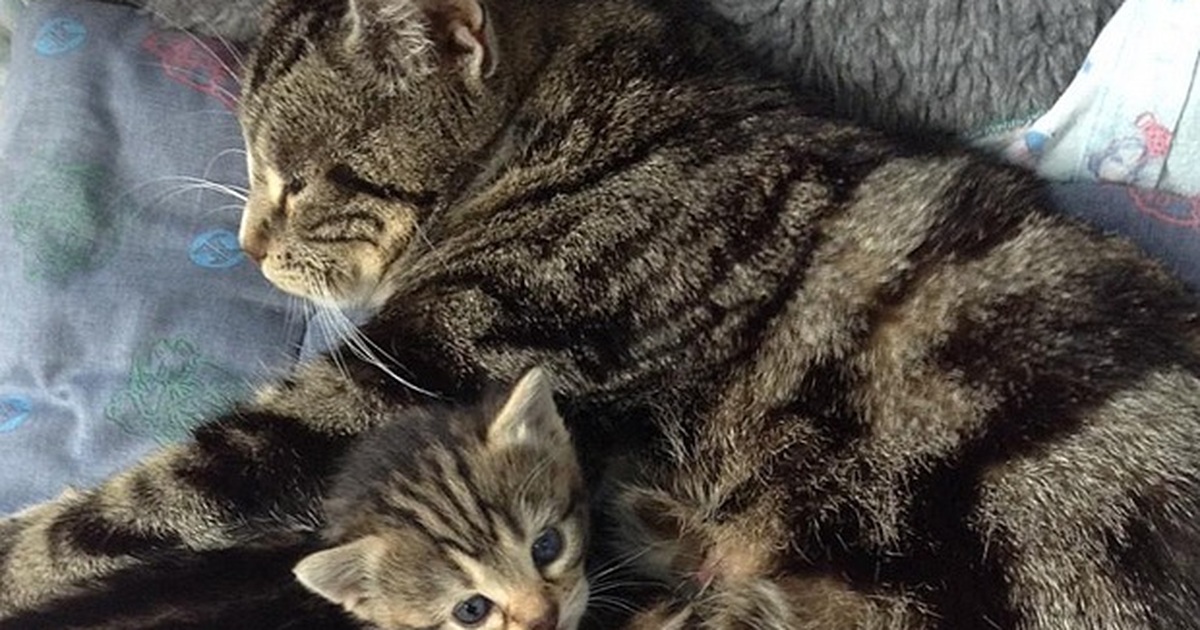 The mother cat and the kittens are then reunited. The staff here believe that the mother cat was in the box with her cubs but hid before the staff arrived. It must have spent all night snooping to find the "kidnapped" children.
The mother cat and her cubs were then adopted by the family of an employee in the veterinary station.